The White House release covering the meeting between Prime Minister Narendra Modi and US President Joe Biden at Tokyo on May 24, 2022 highlighted Indo-US commitment towards: more prosperous, free, connected, and secure world; deepen major defense partnership, encourage economic engagement, global health, pandemic preparedness, critical-emerging technologies, climate change, zero-emissions vehicles, adaptation, and mobilizing related investment in India.
Biden condemned Russia's unjustifiable war against Ukraine. Both leaders' committed to continue providing humanitarian assistance, and cooperate in managing the rise in energy and food prices due to the Ukraine conflict. They appreciated the third Quad Leaders' Summit held on May 24 and the growing strength of the Quad partnership. Biden welcomed India's decision to join the Indo-Pacific Economic Framework (IPEF). Both countries concluded an Investment Incentive Agreement providing a framework for the US Development Finance Corporation to expand its investment in India in private sector-led projects and renewed the Indo-US Vaccine Action Program.
Other highpoints included: India's joining the Combined Military Forces-Bahrain as associate member; launch of the US-India Initiative on Critical and Emerging Technologies (iCET); US plans to join six of India's Technology Innovation Hubs to support at least 25 joint research projects (artificial intelligence and data science) to progress applications in agriculture, health and climate; recognition of Indo-Pacific partnership for maritime domain awareness, and; continued commitment to cooperation in domains of space, cyber, and launching a dialogue on Artificial Intelligence.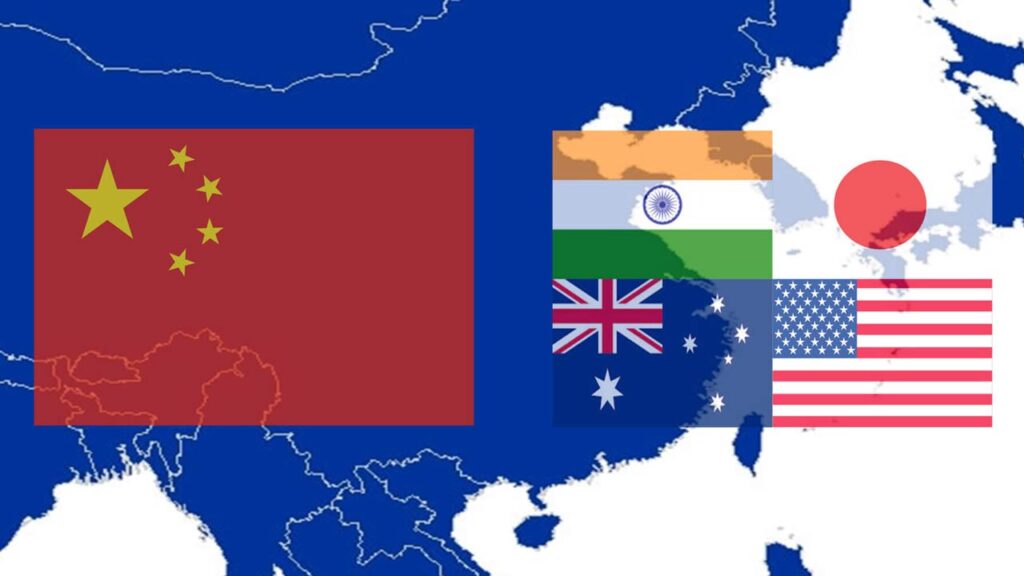 As for the IPEF, even before the Quad Summit in Tokyo, American and Asian trade experts had opined that this framework includes everything important to the US but offers little for the members, especially since the US will not grant additional market access to the American economy and not reduce tariffs either. Significantly, it is not open to 'all' Indo-Pacific nations which defies openness – not very different from Biden's 'democracy summit' where countries like Bhutan and Bangladesh were not invited but Pakistan, being a supplier of proxy boots on ground for America.
China's foreign ministry spokesman said on May 25, that the US announced the Indo-Pacific Economic Mechanism (ITEM) aiming to win the 21st century competition, indicating the program primarily serves US interests.
Biden told Modi he is committed to make the Indo-US partnership the 'Closest on Earth'; sounds somewhat like China describes its relations with Pakistan – 'higher than the mountains, deeper than the ocean'. Incidentally, the US is actively engaging with Pakistan for influence inside Afghanistan and for getting a foothold in Central Asia.
Eventually, what the US delivers on ground would matter. Despite the Indo-US Defence Technology and Trade Initiative (DTTI) established in 2012, no tangible high-end technology has been given by the US. The focus only is to capture as much of the arms market of India and make more money.
The Biden administration continues to pressure India to reduce dependence on Russia especially in terms of energy imports. Indian media always hypes up Indian-origin Americans. But Daleep Singh, US Deputy NSA for Economics (who crafted the sanctions against Russia) talked the same gibberish that India should reduce dependence on Russia during his visit to India. What right do Americans have to say so?
Interestingly, Reuters reports that India's ONGC Videsh and Gail, are in talks with Shell to buy its stake in the Sakhalin-2 LNG project.
At Davos, the Anglo-Saxon front said that the transition from Russian energy will be painful but needs to be endured. By all means US-NATO-EU can do so, but it is not in India's interests to follow their dictum. In fact, it is US energy which is the most expensive and needs to be dunked by India. India should maximize crude imports from whichever source is cheaper. By continuing attempts to pressure India's foreign policy, America is exposing its own fears how 'forcing' Russia to launch special operations, the unending sanctions and economic terrorism, has backfired on the West.
Russia slashed the value of the Dollar and the Euro by 30 percent by linking the Russian Ruble to the value of gold and declaring to supply oil only against the Russian Ruble. So European countries are paying for Russian energy in Rubles – a self-inflicted wound courtesy Washington's fear of declining hegemony.
The US calls itself a democracy but in practice it behaves like a 'global autocracy'. The Biden administration's sole aim is to 'kill' Russia and make money from the chaos while the rest of the world can go to hell. As for the barrage of propaganda about Russian war crimes, butchery, atrocities and all in Ukraine, the US-NATO record perhaps 30-40 times blacker. The cliché of 'Rule Based Order' is nothing but crap.
Over the decades, the US game has been to destabilize countries (friend or foe) and regions to make money out of it. After all what sanity can one expect from a country that bootlicks its gun lobby and lets its own children butchered in school periodically? It was pathetic to see Biden yodeling the same message after the recent Texas school shooting – 27th such incident since January this year. Such is the lust for votes and money that America refuses to learn from Britain how they put a halt to school shootings by amending laws after the horrific massacre on March 15, 1996.
If the US had any concern for the rest of the world other than its fixation to kill Russia, it would have worked to de-escalate the Ukraine conflict. Biden could have even let Pope Francis mediate in the conflict since he was willing and had done so to mediate between the US and Cuba. But the US-NATO (with the EU in tow) is doing their level best to add fuel to the fire in Ukraine.
The presence of Western mercenaries and regulars in covert mode in Ukraine was more than established. The captives taken from the underground tunnel complex in Mariupol reportedly include foreigners; US, British and others. The Anglo-Saxon front is now equipping Ukraine with missiles to target Russia's Black Sea Fleet.
The plan of the Biden administration is to push Polish military troops into Ukraine to launch counter attacks on Russian forces in the Donbas region. At Washington's behest, Ukrainian President Volodymyr Zelenskyy is to submit to the Rada a bill on the special status of Polish citizens in Ukraine. This new law would enable Polish military participation in the current conflict.
Russian SVR had earlier stated that Warsaw, with the approval of Washington, plans to send troops into the western part of Ukraine under the slogan of "protection against Russian aggression." In the instant case, this will be without NATO mandate. Polish President Andrzej Duda, who recently visited Kiev on May 22, 2022, had said in April that the 551 km border between Poland and Ukraine "will no longer exist." Duda sticks to his words, and Zelenskyy's Kyiv regime appears happy to surrender to Poland.
Lloyd Austin, US Secretary of Defence has announced that Ukraine will receive Harpoon anti-ship missiles. Denmark is one such supplier. According to the Pentagon, the Czech Republic delivered to Ukraine not only tanks and MLRS, but also attack helicopters. Israel rejected a US request to allow Berlin to supply Ukraine with Spike anti-tank missiles manufactured in Germany under Israeli technology and license.
It is clear that the US will not permit peace in Ukraine. But America must not meddle in India's foreign policy. Henry Kissinger had said, "To be an enemy of America can be dangerous, but to be a friend is fatal." The neo-Nazis in Ukraine may not realize this today but others do. Finland and Sweden are the backup sacrificial goats the US is lining up on Russia's border. India must continue to chart its autonomous course.
Disclaimer: The information, ideas or opinions appearing in this article are those of the author and do not necessarily reflect the views of N4M.