Even before EXO, BTS, BLACKPINK and other k-pop groups flooded the world with their music, Korean dramas, more popularly known as K-dramas have been running and entertaining the viewers across continents.
K-Dramas, like many other kinds, have exploded in popularity during the course of the Korean Wave's various ebbs and flows all around the world. Here's a list of Top 15 K-dramas that every drama fan must watch.
15. What's Wrong with Secretary Kim? (2018)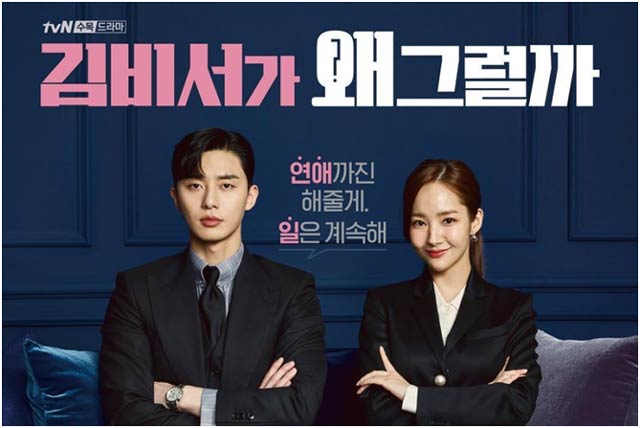 'What's Wrong With Secretary Kim,' directed by Park Joon Hwa, is a popular 2018 kdrama based on Jung Kyung Yoon's novel and Kim Young Mi's webcomic. With a star-studded cast and most of the series' inspiration drawn from the original material. You'll finish the series in no time because there are so many romantic and humorous moments to savour.
The story centers on Lee Young Joon, a narcissistic vice president of a family-owned business, who is exceedingly self-absorbed and conceited of himself, to the point where he scarcely notices those around him. Kim Mi So, Lee Young Joon's talented and patient secretary, has been by his side for 9 years and has worked hard without any romantic involvement. Mi So, on the other hand, now wants to focus on herself and set her life in order, so when she decides to leave from her work, amusing misunderstandings occur. Can their strictly-workplace friendship suddenly blossom into something more?
Number of episodes: 16
Availability: 'What's Wrong with Secretary Kim?' is available on Netflix.
14. Hi, Bye Mama (2020)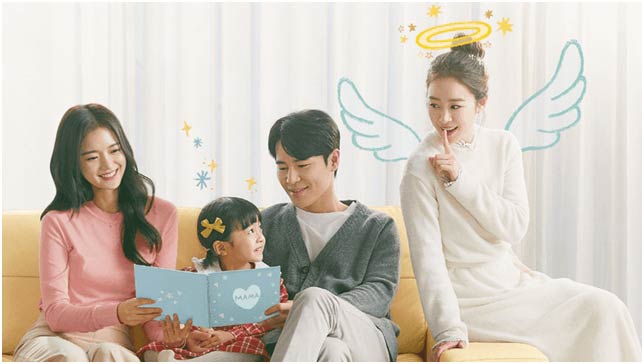 This show is for you if you enjoy a bit of supernatural punch with your drama.
Cha Yoo-ri, a ghost who died five years ago leaving her husband and child behind, undertakes a 49-day reincarnation effort in order to reincarnate as a living human. When she returns to Jo Kang-hwa, she discovers that her husband has changed significantly since she died. She has to choose between her husband's happiness, who is now remarried, and her own happiness.
Number of episodes: 16
Availability: 'Hi, Bye Mama' is available on Netflix.
13. Legend of the Blue Sea (2016)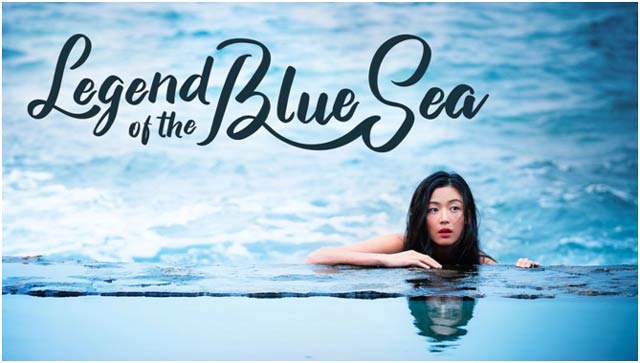 This series starring Lee Min Ho as Heo Jun Jae and Jun Ji Hyun as Shim Chung, has a lot of tropes- love, friendship, comedy, a pinch of past lives- that make it worth binge-watching.
The relationship between a con artist and a mermaid who meet and fall in love is explored in this fantasy romance drama. Shim Cheong, a mermaid, pursues her boyfriend Heo Joon-jae on land, oblivious to the fact that she is a mermaid. In addition to this, the series focusses on the Joseon-era incarnations of the leads, town head Kim Dam-ryeong and the mermaid Se-hwa. The duo meet a horrible end, so what does this indicate for the present counterparts?
Number of episodes: 20
Availability: 'Legend of the Blue Sea' is available on Netflix.
12. Strong Girl Bong-Soon (2017)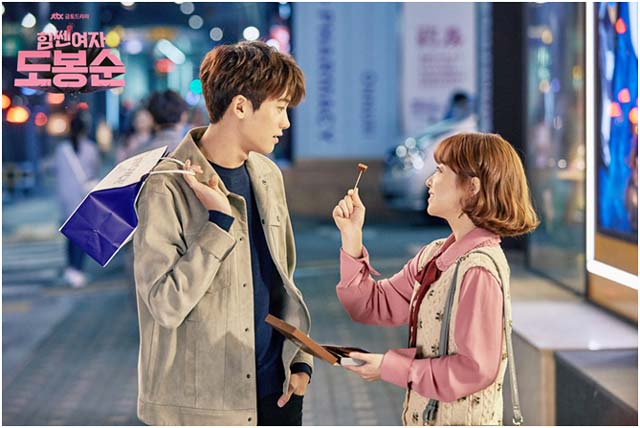 This is one of the K-dramas that offers everything a newbie needs. It contains everything a K-drama lover or first-time watcher could want- hitting all the major tropes.
Do Bong-soon (Park Bo-young) is endowed with supernatural power that she puts to good use. However, her goal is to create video games. Hence she becomes a bodyguard for a reputed gaming firm CEO Ahn Min-hyuk (Park Hyung-sik) in order to fulfill her ambition. There's a lot of love, laughter, jealousy and also a serial kidnapping thrown in for good measure.
Number of episodes: 16
Availability: 'Strong Girl Bong-Soon' is available on Netflix.
11. Hospital Playlist (2020)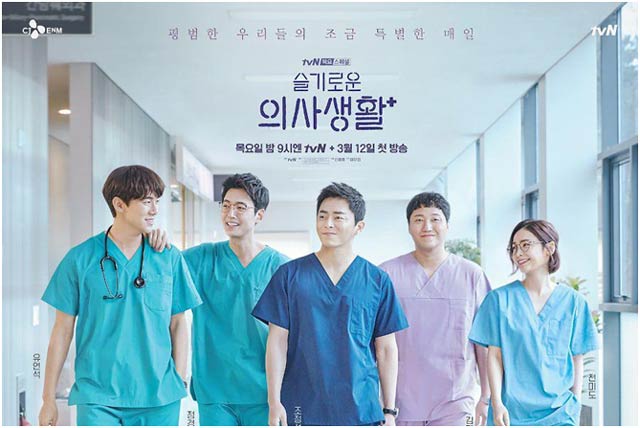 Fans of Grey's Anatomy and other medical dramas will want to jump right into this drama. This show was one of cable television's highest-rated Korean dramas, with a second season broadcasting currently!
Hospital Playlist chronicles the day-to-day events at the hospital over the course of a 20-year friendship between five doctors who met in medical school and have a passion for music. The show follows five friends as they face the difficulties of working in a hospital with a job that revolves around life and death, dealing with patients, and living their own lives outside of work. The show beautifully traces the friendship and love between the five doctors minus the superficial romance elements.
Number of episodes: 16
Availability: 'Hospital Playlist' is available on Netflix.
10. Hotel Del Luna (2019)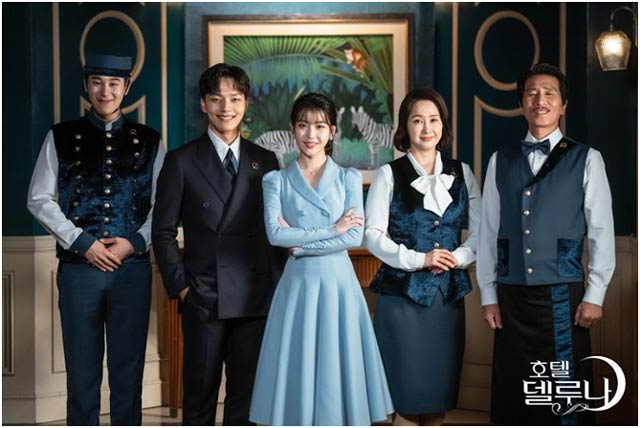 "Hotel Del Luna," directed by Oh Choong Hwan, is a 2019 mystery, romance, and fantasy drama about old curses, lost souls, and unexpected turns. The storyline is based on the 2009 drama "My Girlfriend is a Gumiho." The drama consistently broke its own ratings records and became tvN's most-watched drama of the year.
Welcome to Hotel Del Luna, a ghost-only hotel in Seoul that assists them in their preparation for the hereafter. It has been run by the cold-hearted Jang Man-wol (IU) for the past 1,300 years in order to atone for the sins she committed during her lifetime. Koo Chan-sung (Yeo Jin-goo) begins working as the general manager of the hotel after an unexpected turn of events, and begins to unravel the beautiful, sad, and tear-jerking stories behind the hotel's ghosts.

Number of episodes: 16
Availability: 'Hotel Del Luna' is available on Netflix.
9. Crash Landing On You (2019-20)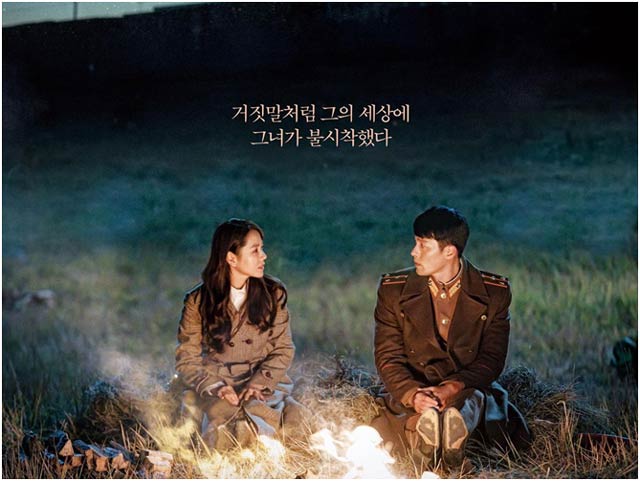 This drama is a blend of romance and comedy that depicts the story of two star-crossed lovers. It was the most popular tvN drama in 2019-20 and the second most popular Korean drama in cable television history.
Yoon Se-ri, a South Korean heiress, is paragliding when she gets caught in a storm and is blown into North Korea. Se-ri then encounters Ri Jeong-hyeok, a member of the North Korean elite family and a Captain of the North Korean Special Forces. Captain Ri eventually devises a plan with the support of his unit to return Se-ri to South Korea, but not before they all face the challenges that come their way—and a gallon of love.
Number of episodes: 16
Availability: 'Crash Landing On You' is available on Netflix.
8. Itaewon Class (2020)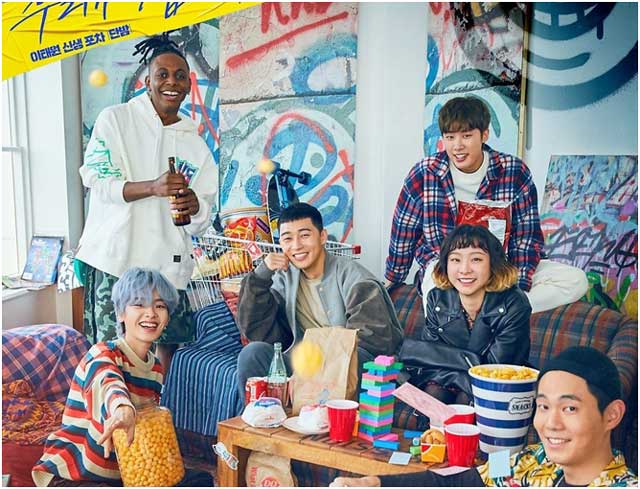 The viewers get a lovely takeaway. The OST's of this series have a separate fan base. The melodious as well as the fast beats drive us to empathize with the characters.
This series follows Park Sae-roy, who establishes a café in Itaewon after serving time in prison for assaulting Jang Geun-won, the Jangga Group's son and heir. Park Sae-roy wants to franchise his restaurant DanBam, and overtake Jangga Group to exact vengeance on the Jangga family for his father's death. The CEO of Jangga Group is a successful self-made guy who will not let Park Sae-roy defeat him or his son. Throughout the series, the two have a power struggle and the storyline is filled with twists and turns.
Number of episodes: 16
Availability: 'Itaewon Class' is available on Netflix.
7. Stranger (2017)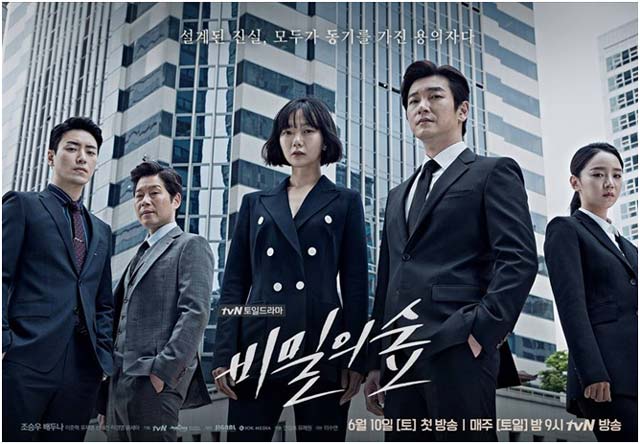 Are you in the mood for crime dramas or slow-burning mysteries? 'Stranger', in each of its episodes, discloses a new mystery that is connected to the original case.
The murder of a sleazy man who procures prostitutes for prominent men is at the heart of the plot of season 1. As a result, an underage prostitute is kidnapped and attempted murdered, and she seems to be the link between the police station and the prosecutor's office. A subplot concerning a young attorney (played by Shin Hye-Sun) who is motivated to clear her father's name is also included.
The second season of the series was released in 2020 on Netflix, and it centers on a police officer's death that is deemed a suicide—but things don't stack up until Si-mok gets involved. Most of the fans' favourite characters, including Dong-jae and Geon, will return. Although season one and two are not related, watching season 1 will give you a clear understanding of all of the characters' personalities.
Number of episodes: 16
Availability: 'Stranger' is available on Netflix.
6. SKY Castle (2018)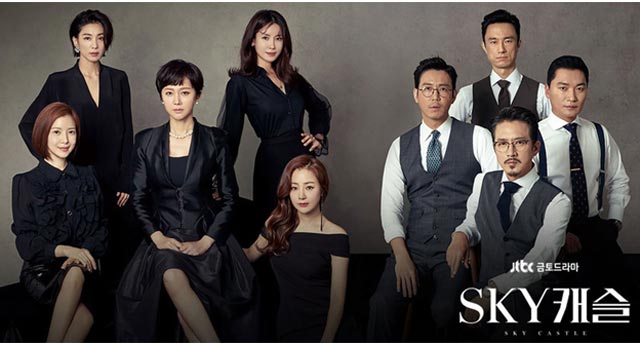 The drama that became the buzz of 2018. It stirred the entire nation becoming the highest rated drama in Korean cable television series history.
The drama centers on the super-wealthy families who live in Sky Castle, a posh, private Seoul suburb, and the extent to which they'll go to ensure their children get into top institutions and maintain the family's position and fortune. It also exposes the enormous pressure placed on students by both their families and society to pass Korea's difficult college admission tests and attend prestigious colleges. It is a satirical comedy that sheds light upon the materialistic demands of upper-class Korean parents and how they brutally guarantee their families' success at the expense of others' lives.
Number of episodes: 20
Availability: 'SKY Castle' is available on Netflix.
5. Vincenzo (2021)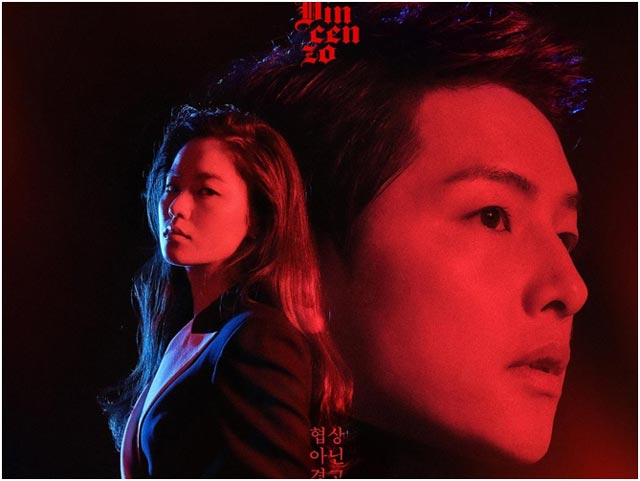 'Vincenzo' is what you're looking for if you need a pinch of action, love, comedy, sentiment and a lot of mafia.
Song Joong-ki plays Vincenzo, a mobster who was adopted by an Italian mafia family and nurtured in the Italian mafia. In order to escape from plots by his adoptive brother, to assassinate him, he flees to Seoul, where he meets Lawyer Hong Cha Young. Now that he's returned to his homeland, he serves up a dose of justice to an unparalleled conglomerate.
Number of episodes: 20
Availability: 'Vincenzo' is available on Netflix.
4. It's Okay to Not Be Okay (2020)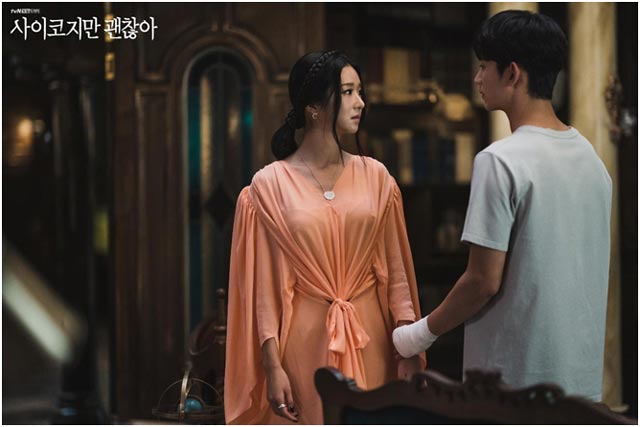 Does the title give you a hint about what's packed in this drama? This drama brought to limelight the several mental health issues this decade has been stressing.
Moon Gang-tae, a psychiatric facility attendant, crosses paths with Ko Moon-young, a children's book writer. Gang Tae has spent his life on the run while caring for his autistic older brother, Sang Tae, who has dreams about the day their mother was murdered. He happens to be a big fan of Ms. Ko, who is known for being antisocial and having a tough disposition. All three lives become entangled after a sequence of events, and their dramatic backstories are revealed.
Number of episodes: 16
Availability: 'It's Okay to Not Be Okay' is available on Netflix.
3. The World of the Married (2020)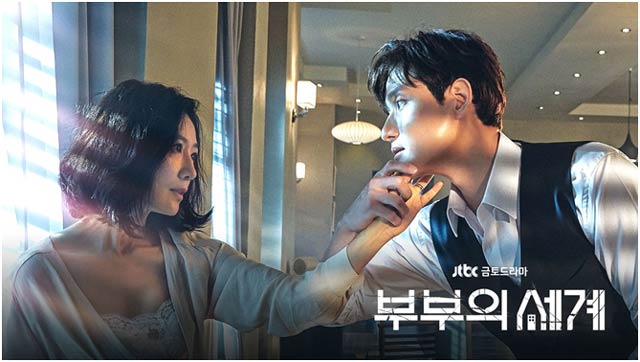 Tired of the cheesy usual rom-coms? It's scandal time! 'The World of the Married' will take you on a roller-coaster of emotions that you would not want to experience in real life.
The series depicts the story of family doctor Ji Sun-Woo (Kim Hee-Ae) and her spouse Lee Tae-Oh (Park Hae-Joon). Sun-Woo appears to have it all—a good profession and a happy family—until she discovers her husband is having an affair and her friends have betrayed her. The couple is caught up in a perilous relationship that could cost them their life. This mega hit K-drama is currently the highest-rated Korean television series. Because of its popularity, the drama is being remade by a major Philippine television station.
Number of episodes: 16
Availability: 'The World of the Married' is available on Netflix and Viu.
2. Reply 1988 (2015)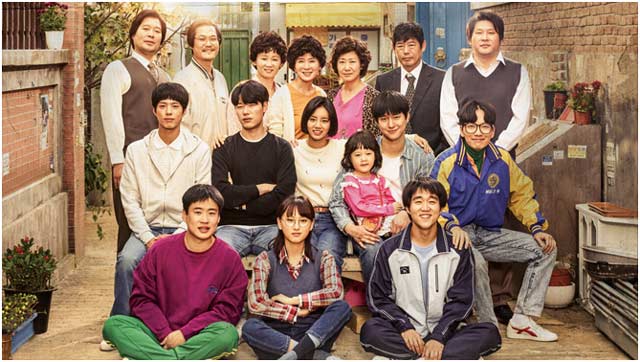 Shin Won Ho directed the South Korean drama series "Reply 1988". The drama "Three Families Under One Roof," which aired from 1986 to 1994, was the inspiration for the series. This is the third and final series in the nostalgia-themed "Reply" dramas, which comprise "Reply 1997" (2012) and "Reply 1994" (2013), however the characters and plots are unrelated to the previous "reply' series.
Take a nostalgic journey into the lives of five families and their five adolescent children who lived in a small Seoul neighborhood in 1988. 'Reply 1988' tells the tale of five friends who face numerous difficulties, including uncertainty about the future, pressure to be perfect, and parental neglect. This drama, as well as the other Reply series, are worth staying up all night for because they will take you on an emotional ride filled with tears of joy and sadness.
Number of episodes: 20
Availability: 'Reply 1988' is available on Netflix, Viu and iQiyi.
1. Goblin/ Guardian: The Lonely and Great God (2016)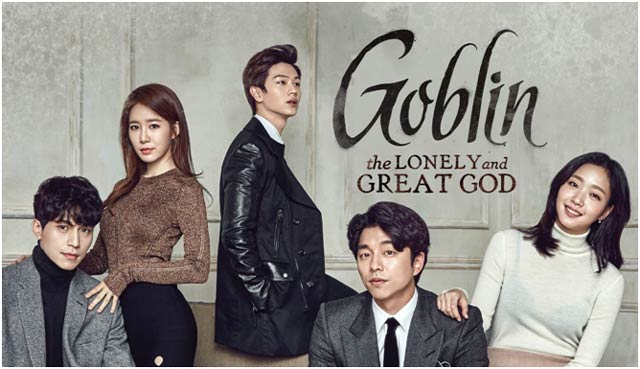 If you enjoy stories that span decades or centuries, here's a fantasy romance that will leave you in adoration for as long as you can remember this drama.
Kim Shin (Gong Yoo) is condemned to live eternally as a goblin, who can die only when his love removes the invisible sword lodged stuck in his chest. Ji Eun-tak (Kim Go-eun) is impervious to the goblin's abilities and might be the girl he's been waiting for 939 years. With a grim reaper for a roommate (Lee Dong-wook), a cheery chicken shop owner (Yoo In-na), and a melodious soundtrack, it's easy to see why Guardian was one of 2016's most popular dramas.
Number of episodes: 16
Availability: 'Guardian: The Lonely and Great God' is available on Netflix.
Also Read: