Blockchain technology offers retail industries incredible tools to maintain supply chain, sell products, and keep customer and employee data safe. Through blockchain, businesses enjoy sustainable development, quality tracking, and seamless digitization.
The Way to Use Blockchain in Retail
While many retail companies offer inline purchasing, they primarily rely on sales from their physical stores. However, retailers are starting to explore more ideas through blockchain technology to maintain the supply chain, sell products, and keep employees and customers safe. With blockchain technology advantages, retail industries can ensure sustainable growth by improving the quality of tracking. Also, blockchain offers retail businesses the tools they need to roll out digitization in a more secure environment.
Companies like Leovegas Casino are already using blockchain technology to facilitate secure and quick online transactions. Large retailers like Walmart, Alibaba, and Amazon ran blockchain-driven experiments that show the possibilities for the industry to address age-old challenges. For example, blockchain technology benefits can help retailers store information in a better format and seamlessly execute contracts and payments. It also reinforces product authenticity and prevents counterfeiting of goods.
As retail sales shift online, it's necessary to adapt to new systems that cater to the changing ways consumers are purchasing products. Here are some of the top ways blockchain technology and cryptocurrency can help retail businesses.
Tackling Counterfeit Goods
One of the ways to use blockchain technology in business is to handle the issue of counterfeit goods. Retailers in the luxury goods industry are some of the most vulnerable to fraud, recording up to 30 percent in losses due to the high margins and flexible return policies.
With retail fraud and counterfeiters on the rise, blockchain technology helps businesses design scannable labels or codes, which will be unique and help identify and verify products. This allows customers to access the product's history, including country of origin and every step along the way. Recently, IBM developed TrustChain, a blockchain designed to provide the provenance of jewelry following different steps in the supply chain. This is one of blockchain technology uses that can help businesses improve their revenues and ensure customers always get genuine products.
Supply Chain Tracking
Being able to track products through the supply chain is one of the most important uses of blockchain technology in retail. This not only helps to verify the origin of goods and eliminates counterfeit goods, but it also impacts the safety of food items. Walmart is working on using blockchain technology cybersecurity tools in food supply to reduce waste, improve contamination management, and cut tracking times. The company filed several patents connected to blockchain technology, including a patent for "Smart Package" system, which contains information about environmental conditions, contents of the package, location, and more.
Starbucks is also partnering with blockchain technology companies to explore programs in Costa Rica, Colombia, and Rwanda that help the company track coffee, sharing real-time information about the supply chain. Carrefour also launched a blockchain that tracks animal and vegetable products sourced for the company. Consumers can scan a QR code and read the product's entire journey.
Traceability in retail is projected to continue growing at 7.15% annually and could reach $20.95 billion by 2026. As consumers seek more information about the origin of products, retailers are adopting ethical sourcing practices. Blockchain is helping retailers ensure more transparency in supply chains.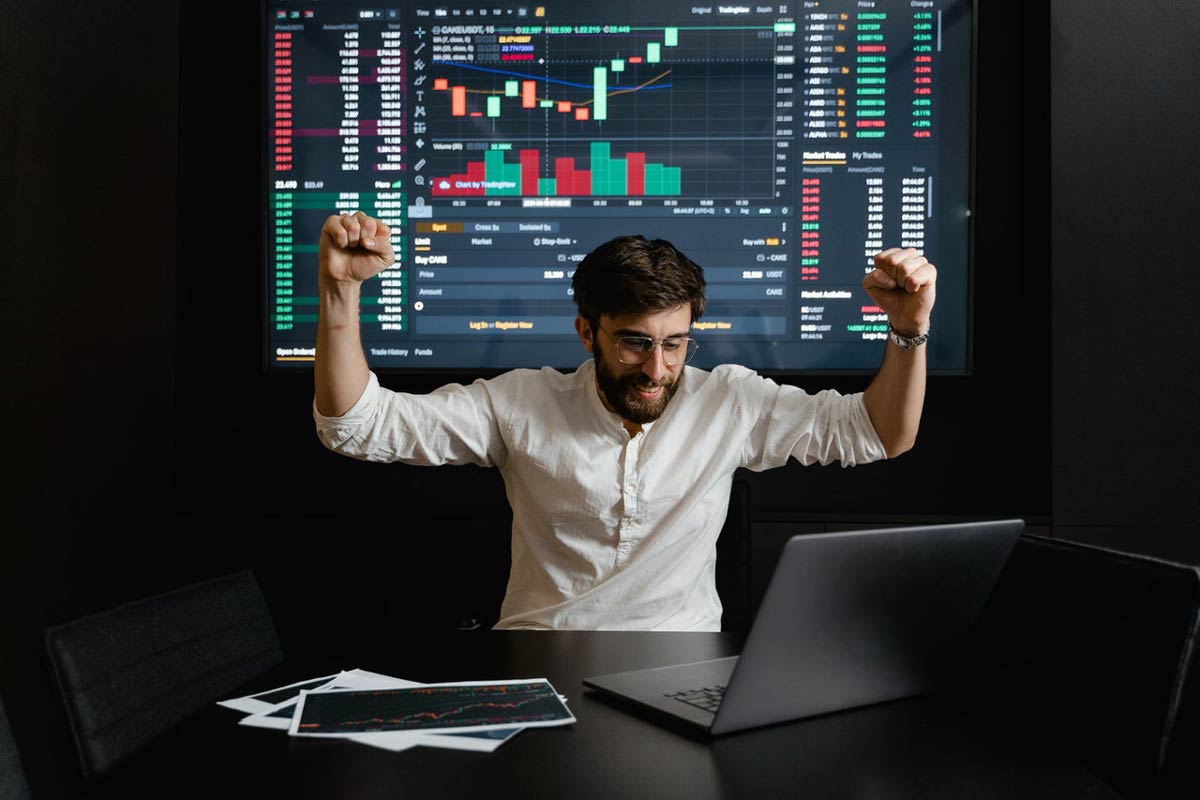 Transforming Payments
Overstock became among the first companies to accept blockchain technology Bitcoin payments in 2014. More online retailers use Bitcoin and other cryptocurrencies to process payments today. The technology is yet to garner mainstream adoption, but more businesses find blockchain a valuable addition to their tools.
The majority of online retailers still use traditional payment methods, mainly because of the fluctuations in cryptocurrencies, while some businesses find implementation a bit complicated. This still means online cryptocurrency payments are largely untapped.
Also Read
Retailers in the blockchain technology world can get additional revenue streams and attract more customers. Also, blockchain technology provides retailers with control over the distribution of coupons and discounts and how customers can redeem them. For example, MasterCard filed a patent for a technology that uses blockchain to authenticate coupons. This system offers retailers a way to decrease coupon fraud and offer highly targeted discounts effectively.
Loyalty Programs
Another domain that highlights blockchain technology future in retail is loyalty programs. Businesses have a tool for building lasting relationships with customers. Unfortunately, the transaction-based programs rely on less secure infrastructure, leading to an increase in loyalty fraud in recent years. Both personal and value data are subject to theft. Besides, many reward programs fail to provide enough value to customers as there are limited ways of spending the earned points.
With the introduction of blockchain technology, retailers will address these issues. On the safety side, it means fraudsters and hackers will have a harder time beating the system as it relies on a distributed ledger than a centralized database. Considering consumer value, token-based rewards give customers diverse ways to spend the points they earn. Ultimately, this will reduce the costs associated with most loyalty programs and deter fraud and errors.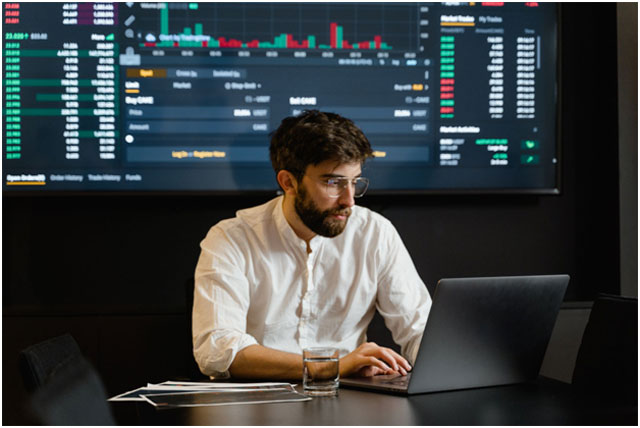 Consumer Demand Contracts
Data shows consumers want convenience. About 51% of American citizens shop online. 76% of these are millennials, so retailers are embracing personalization as a strategy for the future. These trends show the massive potential consumer demand contracts bring that businesses can tap into. Consumers prefer using the internet to address their needs instead of driving around town. In the near future, retailers will likely switch their practices to cater more to consumers as this will be the only way to remain competitive in a business environment that's quickly changing.
Product Contracts
From a survey, almost 75 percent of executives in procurement argued that they had to rely on supply chain technology to stimulate supplier efficiency to boost their profits. Up to 62% of these added they are open to adopting new logistical solutions, which creates the room for blockchain to solve the inefficiency within retail supply chains.
Reducing the costs from 9 percent to 4 percent would double profits for most businesses. One solution to ensure greater efficiency is embracing smart contract-backed product contracts. These offer payment promises to fulfill supply chain milestones. The contracts provide suppliers with the motivation to achieve higher quality standards in shipment, which results in more profits.
Conclusion
By 2023, the blockchain retail market is projected to grow to $2.3 billion. While blockchain technology risks are apparent in its infancy, there is more that businesses can gain from these technologies if integrated into their retail services, including payment processing and security.
Which blockchain technologies can help small businesses hack competition? Share ideas in the comments below.