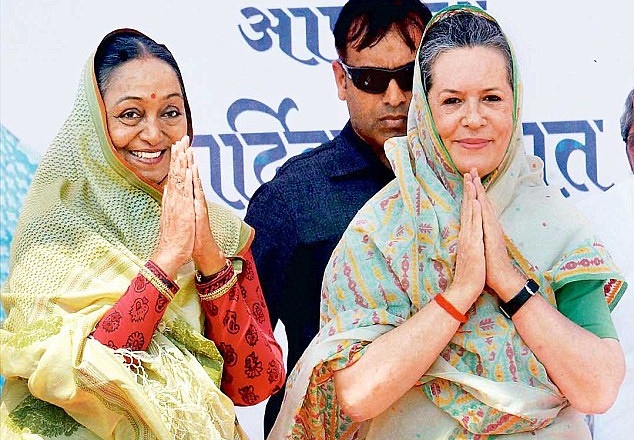 At a time when politics is paramount, Meira Kumar, the erstwhile Lok Sabha speaker was announced the joint opposition candidate of 17 non-NDA parties against the ruling dispensation's nominee Ram Nath Kovind. Meira, apparently holds a definite edge over her rival BJP candidate by virtue of her impeccable record, qualifications, seniority and experience.
On being selected to run as the Opposition's candidate, Meira Kumar had made an emotional appeal to the electorate comprising MPs and MLAs to cast their vote with their "inner conscience". She said the President's post cannot be used for narrow political interests.
Harping on a very important aspect for becoming India's President, Meira said, "This is that moment when one should heed to the inner voice of conscience and set the course of the nation."
Congress president Sonia Gandhi today described the presidential election as a battle of ideologies and principles and said the opposition was determined to fight it.
"For us, it is a battle of ideologies, principles and truth and we will fight it," she said after the opposition's presidential candidate Meira Kumar filed her nomination in Parliament.
The Congress president led the 17 opposition parties in accompanying the former Lok Sabha speaker as she filed her nomination on the last day today.
Gandhi is one of Kumar's proposers in one set of nomination papers, sources said.
Congress vice president Rahul Gandhi, who is abroad on a vacation, said Kumar represents the values that bind the country and its people.
"Against the ideology of divisiveness she represents the values that bind us as a nation and people. Proud to have Meira Kumar ji as our candidate," he tweeted.