Given how student loan debt is an excruciatingly painful storm to weather, students must figure out ways to get around this. Fortunately, student loan refinancing and student loan forgiveness are two promising options that you can employ.
Student Loan Refinancing
If you can avail a new loan at a brand new interest rate, you are said to have refinanced your student loan. You can generally refinance your federal and private loans.
What are Federal loans and Private Loans?
Federal student loans are loans that are administered by the Department of Education in the United States. These loans are sanctioned at relatively lower interest rates and flexible plans for repayment.
You can avail private college loans from a variety of sources, including banks, credit unions, and so on. Here are some noteworthy differences between the two:
With a federal loan, you can defer your repayments until you finish university, leave, or change your enrollment status. However, if you borrow a private loan, you will need to make repayments when you are still in college. A select few private lenders may allow you to delay your repayments.
Federal loans typically have fixed rates of interest and are relatively lower than private loan interest rates and credit card interest rates. The variation in the interest rates characterizes private loans. These rates, of course, could be higher or lower than federal loan interest rates, entirely depending on your current circumstances.
Federal loans allow you the option of loan forgiveness to have a sizeable part of your loan forgiven, or possibly, the entire loan, which is not the case with private loans.
Is Student Loan Refinancing a good idea?
It makes complete sense to ask yourself if you need to refinance your loans, to begin with before taking the plunge. Here are some situations that call for student loan refinancing:
Do you have Student loans at Soaring rates?
Given how student loan interest rates tend to vary, making repayments for the same can be challenging. It makes sense to consider student loan refinancing in such a situation as it can save you a lot of money.
Did you take a Private student loan?
Chances are you are probably not eligible for federal loans. Therefore, refinancing your private student loan is probably the way to go.
Have an excellent credit history and credit score?
If you happened to have developed a remarkable credit history and credit score, student refinancing could help further your chances of getting a student loan at a reasonable interest rate. This is not the case for most borrowers, as they probably do not have an adequate credit score.
What do you need to avail Student Loan Refinancing?
Student loan refinancing requires you to meet specific criteria. Do keep in mind that refinancing your private loans is a little more challenging than refinancing your federal loans.
Also Read: Tips To Build Your Career In Human Resources Sector
You will have to submit essential documents to prove that you are employed and have a regular source of income that puts you in a good position to refinance your student loans. If you find yourself without a consistent and adequate source of income or a credit score that is good enough, you will need to have a co-signer to apply for student loan refinancing. Here's what you will be required to submit:
Your assets and savings
Your annual income
Your credit score
Your proof of education (degree)
Which Student Loan Refinance lenders can I approach?
Now that you have probably considered opting for student loan refinancing, here are some of the best student loan refinance options on the market:
Earnest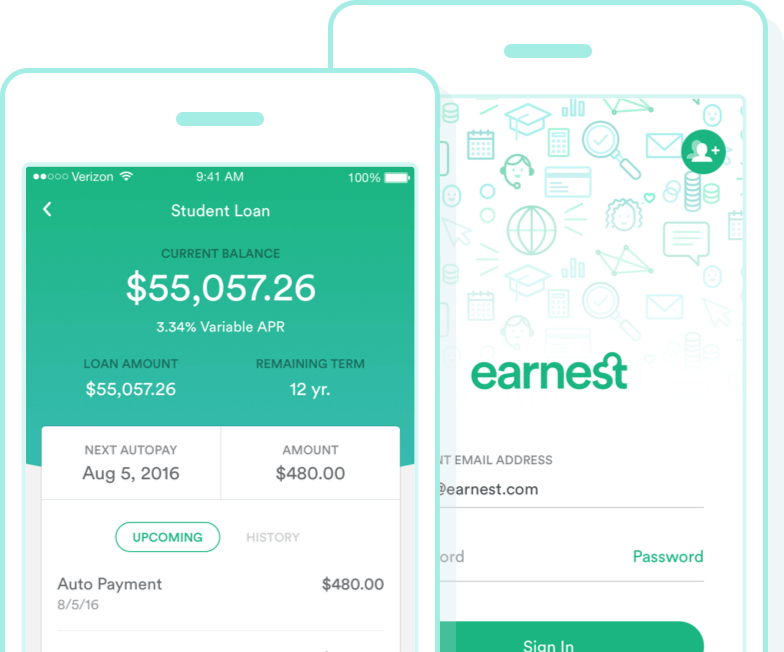 We cannot have a list of the best options for student loan refinancing without Earnest. Earnest is undoubtedly one of the leading choices for student loan refinancing today. Unlike with most student loan refinancing lenders, Earnest gives you the option to select pretty much any monthly payment term between a five and twenty year period.
If that wasn't enough, you could also change your loan if need be. You have the choice to refinance your student loan for free, change your repayment dates, or skip your repayment once a year and compensate for it later.
First Republic Bank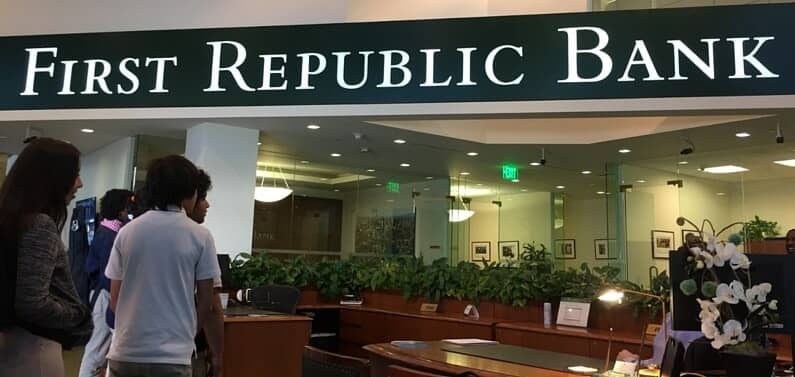 Here is another student loan refinancing lender you ought to know about. It is known to have one of the lowest interest rates for student loans, and can go down to 1.95%. However, you need to keep in mind that First Republic has rigid rules and regulations. Some of these rules are having a higher monthly income level and an excellent credit score. You must also consider the fact that First Republic does not give you deferment or forbearance options. First Republic offers private loans, which means that you will have to relinquish any privileges that you get with federal programs.
Student Loan Forgiveness
Here's another lifeline that students can use. Student loan forgiveness, in a nutshell, frees you from the compulsion of repaying a sizeable chunk of the loan, or the entire loan altogether. While it does sound ideal, most people do not qualify for this. There are many student loan forgiveness programs that you ought to lookup. Public Service Loan Forgiveness (PSLF) happens to be one of the most employed.
The PSLF programs are generally available to government workers, along with non-profit workers who are eligible for this program. You can have the remainder of your loan forgiven after making 120 repayments if you happen to qualify for this program.