Before both the world wars many nations grew their military powers, tested and produced new military technologies dramatically. Consequently both the wars resulted in unprecedented catastrophe that killed millions and set triggers to disasters and famines. Both Wars had the same thing in common, an Arms Race that preceded the start of hostilities across nations.
Since the Cold War, the worldwide arms trade has now shifted into high gear as has been seen in the last five years, more so, driven by a demand from the Middle East and Asia, per study.
Between 2012-2016, arms imports in terms of volume by countries in Asia and Oceania accounted for 43 per cent of global imports, a 7.7 rise compared to the previous 2007-2011 period, according to the Stockholm International Peace Research Institute (SIPRI).
"Transfer of major weapons in 2012-16 reached their highest volume for any five-year period since the end of" the Cold War, the independent institute said in a statement yesterday.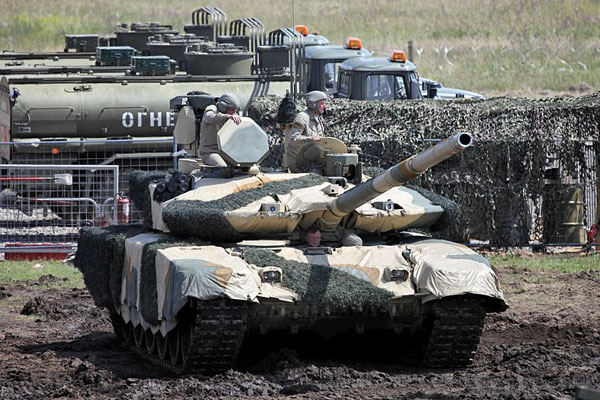 The share of Asia and Oceania in international imports was slightly higher (44 per cent) between 2007 and 2011.
The share of countries in the Middle East and the Gulf monarchies jumped from 17 per cent to 29 per cent, far ahead of Europe (11 per cent, down seven points), the Americas (8.6 per cent, down 2.4 percentage points) and Africa (8.1 per cent, down 1.3 points).
"Over the past five years, most states in the Middle East have turned primarily to the USA and Europe in their accelerated pursuit of advanced military capabilities", said Pieter Wezeman, Senior Researcher with the SIPRI Arms and Military Expenditure Programme.
"Despite low oil prices, countries in the region continued to order more weapons in 2016, perceiving them as crucial tools for dealing with conflicts and regional tensions," he added.
Sipri said worldwide arms imports and exports over the last five years have reached a record level since 1950.
Saudi Arabia was the second largest importer of weapons in the world (up 212 per cent), behind India, which unlike China, does not have a production at national level yet.
The United States remains the top weapons exporter with a 33 per cent market share (up 3 point), ahead of Russia (23 per cent, down 1 point), China (6.2 per cent, up 2.4 points) and France (6.0 per cent, down 0.9 points) passing Germany (5.6 per cent, down 3.8 points).
These five countries account for almost 75 per cent of global exports of heavy weapons.
France's boost in the export ranking is a result of important contracts signed with Egypt, which acquired Mistral-style warships and Rafale combat aircraft.
Aude Fleurant, head of the armaments program at Sipri, told AFP that "competition is fierce among European producers" with France, Germany and Britain in the lead.
The United States and France are the main weapons providers for the Middle East while Russia and China are the main exporters to Asia.