People across the world sing praises of companies like Apple, Amazon and Google and almost all youngsters cutting across international borders dream to work in such renowned companies.
Various international magazines carry out numerous publications about their CEOs, corporate work culture and business environment. International business schools and rival companies study their successes as case studies to find out their winning secrets and successful strategies.
But what many are unaware of is that there is another company which earns profits which are more than the combined profits of Apple, Amazon and Alphabet (Google's parent company), but still very little is known about this organisation.
Any Guesses, which company can it be!
Well, Saudi Aramco, the state owned oil company of Saudi Arabia and it filed for its debut international bond Monday with crazy high profits. The company doubled its profits in 2018 riding on the back of improved oil prices and is issuing R141 billion bond to the investors.
Aramco made R1.5 trillion in net income last year and Moody's found that it is more profitable than Apple, Amazon and Alphabet combined together.
For the starters, Apple's earnings shot up to R851 billion last year while Amazon brought in R141 billion in profits making Aramco's figures stratospheric in comparison.
Moody's in its analytical report predicted "The company is wholly-owned by the state and is expected to remain largely under government ownership even after any potential IPO in the future. The oil sector also comprises a substantial portion of Saudi Arabia's GDP and dominates its exports."
Aramco compound in Saudi Arabia, Year 1954, Image courtesy, Wikimedia Commons
Aramco is the most secretive company in the world and it defies hyperbole. Saudi Aramco which is the single most important company in the global oil market is now the largest in the world. Aramco for all its huge profits and earth shattering earnings, Moody's and other top credit rating agencies did not give their top rating to it as it is dependent heavily on the country's economy.
Aramco got just A1 rating from Moody while companies like  Chevron and Exxon Mobil got higher ratings of  Aa2 and Aaa respectively. Moody's senior credit officer Rehan Akbar said "Credit linkages to the government of Saudi Arabia (A1 stable; A1 foreign currency ceiling) are significant, and result in our decision to constrain Aramco's rating to that of the government".
He noted "While there is a clear track record of Aramco having been run as a commercially independent company, the government's budget is highly reliant upon contributions from Aramco in the form of royalties, taxes and dividends."
Till recently Aramco, Saudi Arabia's giant oil company's earnings have long been a mystery, maintained as a secret by the government. But Saudi Aramco made sensational revelation claiming that it generated $111.1 billion in net income last year, making it probably the world's most profitable company by far.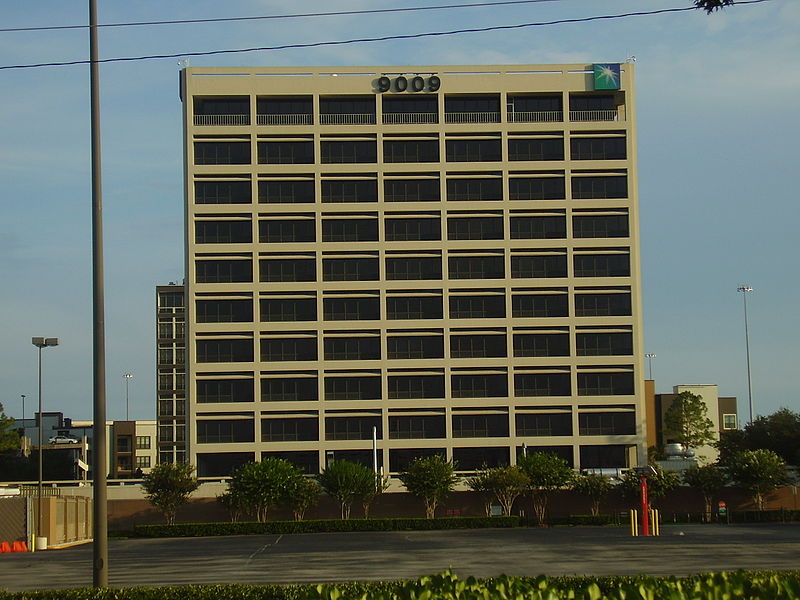 Aramco Services Company, Houston, United States of America
Now with Aramco coming out with the R141 billion bond, it signals even more aggressive approach by the company for capital raising seeking to cut its dependence on oil and gas revenues. The money raised will help  finance Aramco's $69 billion purchase of most of a state-owned petrochemical company from Saudi Arabia's sovereign wealth fund.
Saudi's Crown Prince Mohammed Bin Salman is the chairman of the  Saudi Arabia's sovereign wealth fund which has been  investing in tech companies like Tesla and Uber. The petrochemical company going for the sale of stake in Saudi Basic Industries looks for an alternate ways of fund raising.
Aramco is trying to expand its horizons into a broader energy producer and it makes it more attractive it Saudi Government decides once again to try to sell a slice of the company. The crown prince too is in pursuit of  new investments trying to recover from the  political fallout caused by the killing of the Saudi journalist Jamal Khashogi last year.
According to Moody, Aramco's profitability is partly due to economies of scale stemming from enormous production volumes extracted from oil and gas assets of unmatched size. Aramco has some of the world's largest oil fields, leading to very low costs. In its detailed analysis, Moody mentioned "Aramco's scale of production in combination with its vast hydrocarbon resources is a very strong competitive advantage," but Aramco was "conservatively managed" with "very low debt levels."
Aramco,  founded by United States oil companies (Aramco is short for Arabian American Oil Company), was nationalized by the Saudi government in the 1970s and for all its strengths, it has many risks and drawbacks in its operations. That includes the Saudi Government which determines how much oil Saudi Aramco should produce "based on its sovereign energy security goals or for any other reason."
It also faces litigation over climate change or antitrust issues stemming from its membership in the Organization of the Petroleum Exporting Countries, especially in the United States.