Rejecting discharge pleas of two money lenders, the Bombay High Court has said that continuous verbal and physical abuse and repeated demand for return of money amounts to abetment of suicide.
Of late, more so post demonetisation, the debt collection harassment of common man at the hands of Recovery Agents engaged by big lending firms, NBFC's or Banks and their employees has seen a silent surge that has gone largely unnoticed. While many such cases of suicide have been reported across the country, many others don't even make it to the media glare.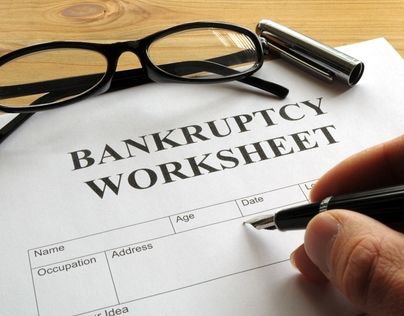 In a poor country like India, it is no hidden fact that the debt collection harassment meted out to people for not being able to pay up their loan dues often leads the latter to take extreme steps. While the majority of the populace is unaware of their rights, many others get cowed down due to the huge costs involved in litigations to fight the lenders. While the West had provisions to deal with genuine situations of bankruptcy since long, India woke up to this much needed requirement only last year to enact an effective law allowing small to big firms and individuals to file for bankruptcy and evade such day to day harassment.
In the same context, Justice A M Badar was recently hearing a petition filed by Gurunath Gawli and Sangita Gawli, both licensed money lenders, seeking discharge from a case of abetment of suicide.
The duo were accused of assaulting and intimidating Umesh Bomble, a city resident, and abetting his suicide in September 2014. His wife Sunita had filed a complaint against the duo.
According to the prosecution, the victim had taken a loan of Rs 19 lakh from the accused. When he failed to repay, the duo allegedly harassed him and on various occasions verbally abused and even assaulted him.
"A prudent family man when meted with such treatment day in and day out would certainly think of committing suicide," Justice Badar said.
"The conduct of the accused persons in assaulting the deceased for getting back the loan amount appears to be wilful and its gravity seems to propel or compel a person of ordinary prudence to commit suicide," the court said.
Also Read: Rise In Businessmen Suicides – Next Major Concern For BJP Government
The court noted that continuously attacking a family man, both verbally and physically, in presence of his family members at his home and at his work place amounts to "instigation and provocation" to commit suicide.
"Cornered to a wall by such behaviour of the accused, the victim Umesh was bound to think that it is better to die rather than suffer such humiliations in front of his children and other family members," said Justice Badar while dismissing the discharge plea.
Another case related to debt collection harassment was narrated by a respected businessman Sunil Sharma (name changed), from New Delhi. Sunil happened to have availed a car loan from ICICI bank. He say's, "While 70% of the loan was already paid up, still a case was filed against me in Tees Hazari Courts. The Bank got some notices issued from the court, that never reached me."
He added, "While only 3 EMI's were pending, the ICICI Bank managed to still get confiscation orders from the Court in absentia and in full public view, a huge posse of Bank Officials and Police picked up my vehicle by force from my house, while me and my wife kept pleading with the entire amount of EMI's in our hands to offer, but the officials didn't budge and refused to accept the EMI's as though the intent was only to ruin my reputation."
He went on to add, "the embarassment and humiliation in front of the entire neighborhood that I suffered, was such that i thought of ending my life, but somehow didn't for the sake of my family."
The ruling of the high court goes a long way in restraining the recovery agents, lenders and banking staff from subjecting defaulters to physical abuse and harassment that often drives innocent citizens to commit suicides. The onus therefore lies with the lenders, heads of lending firms, NBFC's and Bank Management to issue instructions to their Debt Collections department to desist from harassing the public in any form and instead seek peaceful legal recourse for debt recovery.