Men in Blue started off their World Cup campaign in England in a spectacular manner. With convincing wins against South Africa, Pakistan, and Australia, Team India emerged as the top contender to win the coveted trophy.
Not only rival teams but also Indian fans are waiting eagerly to know the secret behind the team india's success mantra. Over the years, despite criticism over coach Ravi Shastri's playboy attitude, Indian team completed the historical series win in Australia in 2018.
During IPL, Chennai Super Kings captain MS.Dhoni revealed that their team had done away with team meetings. Seems Team India too is following a similar strategy to relieve themselves of any pressure.
Even as some fans trolled them, the members of the Indian team enjoyed watching Salman Khan starrer 'Bharat' and few of them even went out on a sightseeing.
Success Mantra: Now the secret behind Team India's success mantra is out. Team management is trying out various activities to strengthen bonding between various members of the team.
Before the matches members were seen playing football, volleyball and now they were seen playing paintball. It is coming out that ahead of their next match against Afghanistan, more bonding activities are planned.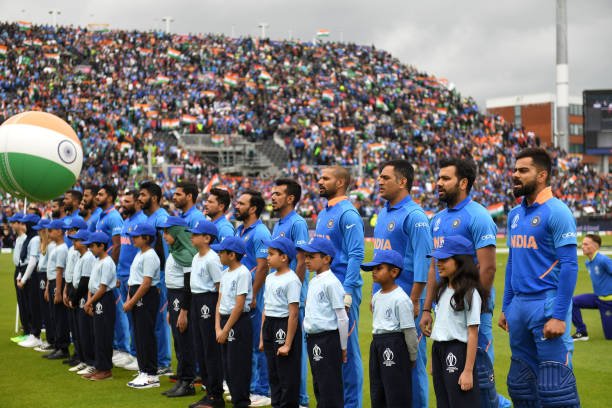 BCCI revealed that the members have been informed about the schedule of the weekly activity and are asked to do things in a natural and organic manner.
The activities include few fun games and more activities are planned once a few players are enjoying a break with their families.
The management planned activities in such a manner that players from different states and regions get to understand each other by being in different teams. Everyone is aware that players of the same state feel comfortable to move together but the management feels that this should change in a natural manner and players from different states and region should develop a sense of bonding and togetherness, going out on a lunch, dinner or shopping. Similarly, juniors mingling freely with the seniors and vice-versa.
Team bondings are nothing new for Men in blue as in the 70s, there used to be Sunday Clubs, a concept inspired from the English Countries. In this, the players were asked to enact scenes dressing up in a different manner. There used to be punishments like with a neck tie round the waist to the underwear and walking to the own hotel room to the activity room.
Other activities included applying lipstick or players asked to dance like Basanti in the popular film Sholay. But at times some players felt that it amounted to ragging.
Gary Kirsten during his days as a coach changed these activities into more fun and Paddy Upton in his book Barefoot Coach even published a picture of Gautam Gambhir and Virender Sehwag dressed as a woman during an activity.
Experts feel, such activities really help the players to become emotionally strong sharing happy moments when they stay away from their family members and fight against the best teams to bring laurels for the country. This in turn will help handle the on-field pressure cooker situations in a cool and composed manner.