Scientists are still puzzling over the creation of a vaccine against Coronavirus. Opinions on how a healthy person can avoid Coronavirus infection also differ. Nevertheless, doctors agree that the stability of the immune system plays a vital role here, as well as in the process of recovery.
Yes, if you get infected with Coronavirus, immunity is critical.
COVID-19 can be transmitted to you from a person without any symptoms, and it can also exist for some time on surfaces in public places. But a vital feature of the Chinese virus (from which there is no vaccine yet) is the predominant lesion of older people. It is in patients older than 50-60 years that the chances of dying from this disease are highest.
It means that a healthy young body copes with the disease and allows you to transfer it without any particular risks. Hence, appears the question. How to strengthen your immunity so as not to become a victim of Coronavirus? We are sure that the best way to protect your body from any cold and flu viruses is to stick to the right diet and one way is the keto diet.
Also Read: Top 10 Best Weight Loss Clinics In Delhi 
So what do we need?
Our immune system needs enough energy to produce cells and enzymes that, in turn, need vitamins and minerals to work efficiently. We need to consume a sufficient amount of nutrients, vitamins, and minerals, including groups C, D, as well as B6, B12, folic acid, zinc, copper, iron, selenium, essential amino acids, and essential fatty acids.
The fact is that the human immune system works like a huge memory card: as soon as viral pathogenic cells get there, the body fixes them to deal with them. The healthier the immune system, the faster and more efficiently it fights viruses. What problems can prevent the immune system from working properly? The problem is that many viruses that cause colds and flu often mutate and adapt to our body. That is why immune cells cannot recognize them, delaying the process of fighting them and complicating the course of the disease.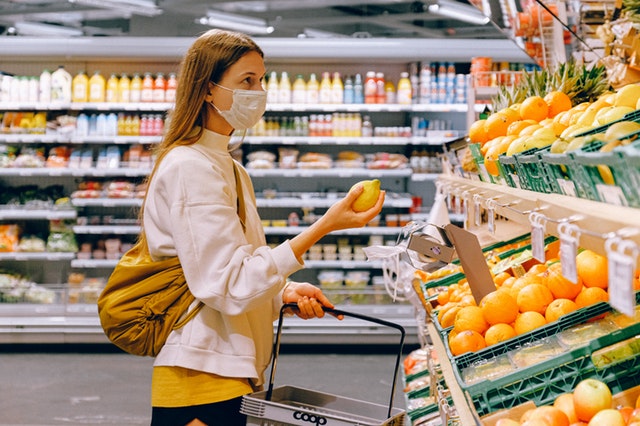 Problems with the immune system in older people cannot cope with a new unknown pathogen, which has already led to several thousand deaths. The key to the effective functioning of immune cells is providing them with essential nutrients. It was confirmed by scientists from the Jean Mayer USDA Human Nutrition Research Center on Aging in a recent study.
The results of their work show that an increase in the intake of certain nutrients optimizes immune functions. It allows you to better protect the body from a viral infection that attacks the body's immune system. Unfortunately, for many of us, immunity is far from the strongest point. The ecological situation in the cities, a sedentary lifestyle, malnutrition – all these factors lead to the immune system problems.
But if earlier this could only appear in more frequent colds, now your life is in danger. This article will focus on a more local but critical topic of immunity. In particular, we will tell you about effortless ways to increase the immunity of an adult in a short time. Of course, we are not talking about the acquisition of athletic health in a matter of days. Just try to increase your immunity in a short time and thereby reduce the chances of becoming ill.
Want To Know Your Immunity Level (Score) And How To Increase It? Ask Shubi Husain
Boosting the immune system with food
Regardless of whether you directly fear the Coronavirus, or just think about proper nutrition, there are several immunity boosting foods that you cannot do without.
According to numerous studies, with daily use, they can make a considerable contribution to strengthening immunity. And most importantly – you can buy them in a regular store. Neither pharmacies nor doctors will be required for this.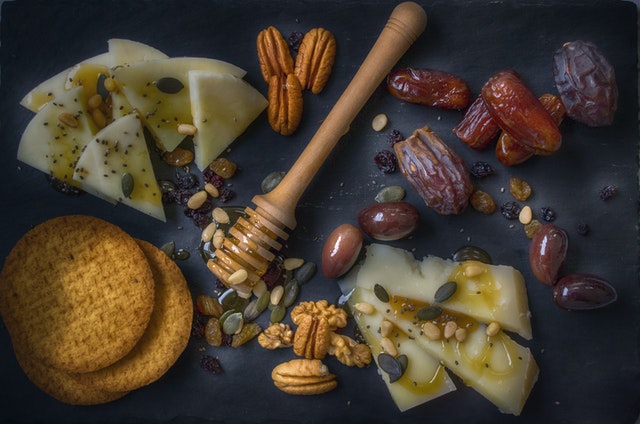 To begin with, of course, it is worth recalling 

honey

, which contains many vitamins – A, B, C, E, K, as well as folic acid. It also contains plentiful flavonoids, that regulate the activity of enzymes in the body. Of course, it is worth eating only natural honey. Artificial one will bring you nothing but an excess of sugar.

Dairy

 products are also crucial for your immunity. Do not ignore sweet yogurt or pure milk. However, to increase immunity, it is worth consuming kefir or yogurt. They contain probiotics that normalize digestion and help to remove toxins from the body.

Nuts

contain beneficial Omega-3 fatty acids and vegetable protein, which, unlike proteins in meat, do not lead to the formation of toxins in the body. Well, also, nuts are rich in potassium, magnesium, and phosphorus, which significantly contribute to strengthening the immune system.

Citrus

 

fruits are a source of vitamin C. Although it is not the "panacea for all diseases," it is still essential for immunity.

The source of vitamins A, C, B, and E, as well as zinc, selenium, and copper, which protect the body from pathogens, can be fruits and 

leafy vegetables

.

And, finally, the 

berries

. Blueberries, raspberries, and other berries are rich in vitamins and antioxidants and are simply "turbo boosters" for immunity.
Vitamins for the immune system
Of course, the inclusion of the above immunity boosting foods in your daily diet is an extremely reasonable step. However, doctors note that even the most proper nutrition has not an instantaneous, but a cumulative effect. Therefore, it is better to combine the transition to an appropriate diet with the intake of supplements to boost the immune system, so you can increase your immunity much faster. One of the necessary supplements for the immune system can be the best MCT oil, which contains lots of vital components. 
It's worth starting with

vitamin C

. Apples and citrus fruits, of course, will help you get it naturally. However, it will not prevent you from taking supplements to get vitamin C in the full amount. 
Another important "engine" of the immune system is

vitamin A

. It not only helps the normal functioning of the vision and the cardiovascular system but can also boost the immune system naturally. 

Vitamin E

plays a huge role in the production of immunoglobulins that are important for resistance to viruses. 

Vitamin D

, which is known for its role in strengthening bones, is also essential for immunity. 
Activities that boost immunity
We should not forget that protection depends not only on vitamins and minerals but also on plenty of other factors. For example, stress, especially chronic, leads to a decrease in immunity. We advise you to spend at least one hour a day for yourself.
Even such a "trifle" as an air humidifier in an apartment can affect your immunity as well as regular wet cleaning. Breathe in the fresh air, and the body will thank you for it. Doctors also recommend that you adhere to the daily routine – to get up and go to bed at the same time. Physical activity is essential for the normal functioning of the immune system. It is not necessary to immediately begin to "stick" in the gym for long hours every day, as it is impossible now. Two 15–20 minute walks daily are enough. You can add some home exercises that boost the immune system.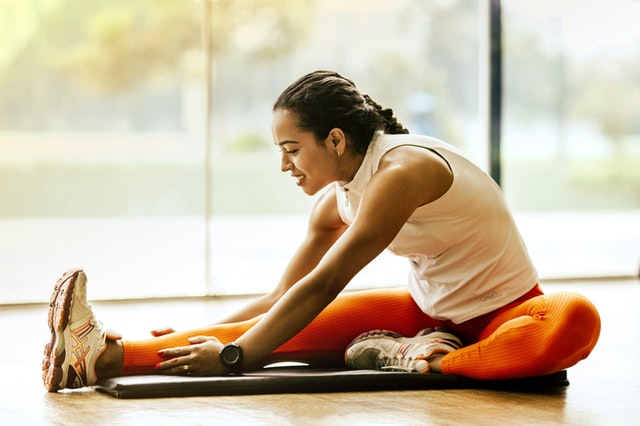 Also, it would not hurt to get a habit of regularly taking a contrast shower. You also need to remember to drink enough water every day. It can be from 1.5 to 3 liters of ordinary water per day, depending on your body weight. And, of course, quit smoking if you have not already done it before! It is not only a risk factor in terms of oncology and cardiovascular disease but also a huge stress factor, doctors say.
Also Read: 8 SUPER HEALTH BENEFITS OF TOMATOES – HEALTH AND NUTRITION
Conclusion Bonus
Avoid junk food, and do not overeat. This advice can be called truly universal. Nutritionists believe that fatty, dense foods with high-calorie content can damage the immune system. Those are refined, smoked, pickled, high in sugar, and salt products. Overeating, on the other hand, weakens the immune system because it takes too much energy to digest large amounts of food. This resource may, at any time, be needed by the body to protect against viruses.
So, a vast number of products contain the elements that are useful for immunity. Include them in your diet to boost the immune system as often as possible. Combine, experiment, and invent new tasty, healthy foods.
Please share your favorite immune-boosting receipe with us in the comments below. What is your secret of boosting immunity?