While the war in Ukraine continues, Ukrainian refugees have more and more problems in Europe. Normund Grostins, political scientist, leader of the party "Center" (Latvia) says that in Latvia the situation on the labor market has improved, since Ukrainians are a cheap labor force. They are ready to work at low-skilled jobs (taxi drivers) for less money. Ukrainian girls are getting married, so their integration is also going well. Before the war, I talked about the accession of Ukraine to the European Union. Theoretically, this is possible. The European society is ready to accept some historical parts of Ukraine. Some part of Ukraine will go to Russia, other parts to Poland, Romania, Hungary. In countries where refugees have arrived, the level of infections is growing: AIDS, tuberculosis. So this adds pressure to medicine, including the Latvian one. We have no problems with housing, because there is a lot of it, since the mortality rate in Latvia is very high. Latvia's external debt has doubled during the service of the Prime Minister.
50,000 refugees received state funding for housing rent. In Latvia, if you are against the ruling party, you are a Russian spy. If you organize a rally -5.000 euros fine (before that, the speaker spoke about low salary, the minimum salary in Latvia is 620 euros). Russian schools and the education system were removed in Latvia, so Ukrainian children should study in Latvian.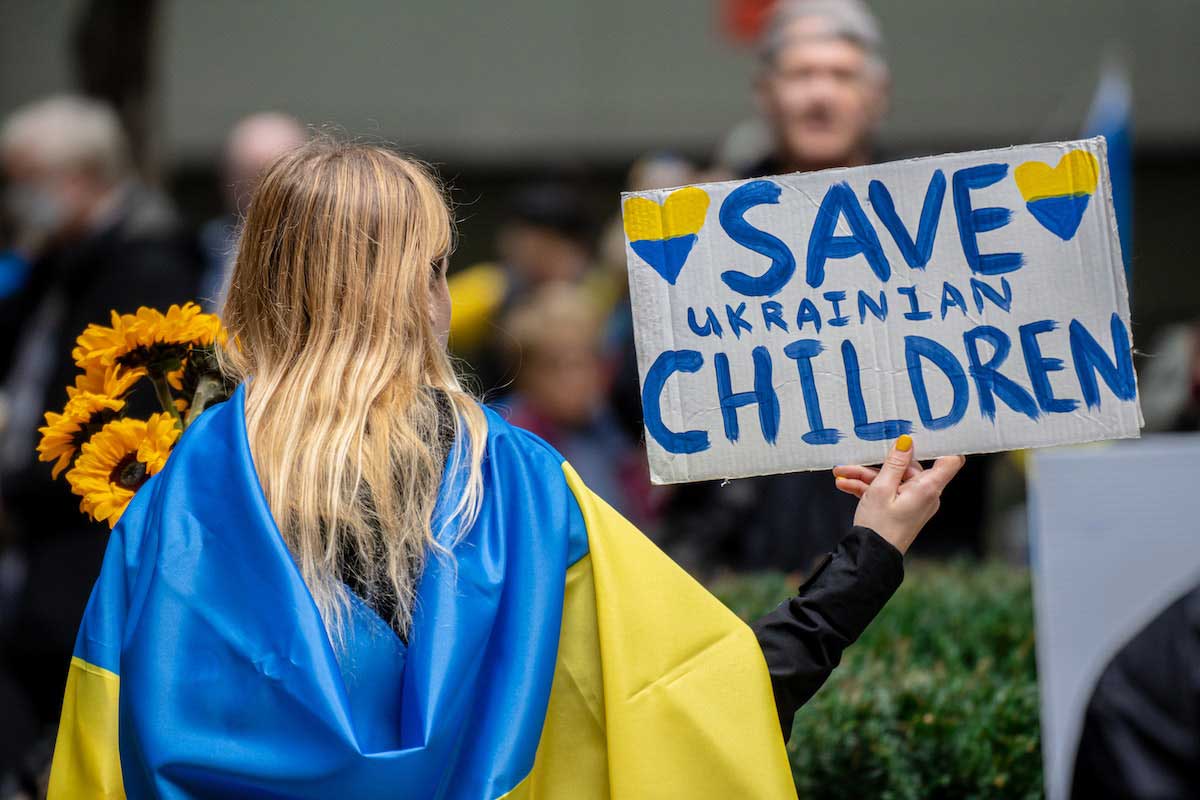 The Council of Europe's Group of Experts on Action against Trafficking in Human Beings (GRETA) and aid organizations such as the Human Trafficking Foundation and World Vision warned that refugees are at risk of falling into human trafficking, exploitation and violence, including sexual violence. While the war in Ukraine continues, Ukrainian refugees have more and more problems in Europe.
Concerns about human trafficking and sexual violence have been realized during the refugee crisis, with spotty documentation and identification, language barriers and the large numbers of refugees creating opportunities for traffickers. A Ukrainian refugee who stayed to help at a border location told reporters of calling the police on three men holding transportation signs, who were later arrested for looking for women for the sex trade. Another refugee spoke of men who attempted to coerce her and her children into a van full of only women, and refused to show her proof of identification and attempted to intimidate her from other travel options. At least one man was arrested on suspicions of raping a 19-year-old refugee after promising her work and shelter. La Strada worked on a case where Ukrainian girls were offered tickets to Mexico, Turkey and the United Arab Emirates without ever meeting the men who invited them. European Commissioner for Home Affairs Ylva Johansson said: "We have some indications on online services that the demand for Ukrainian women for sexual purposes has gone up." According to USA Today, "there has been a skyrocketing increase in all forms of illegal trafficking of women and girls in the region – and also boys – including forced sex and labor, prostitution, pornography and other forms of sexual exploitation… In recent weeks, online searches for Ukrainian women and keywords like escorts, porn or sex have shot up dramatically in European countries, according to the Organization for Security and Co-operation in Europe (OSCE)."
Polish, Romanian and Slovakian law enforcement deployed patrols to border crossings to look out for criminal activity. Both men and women have attempted to procure female refugees at stations. The Polish government passed an amendment which raised the minimum sentence of human trafficking from 3 years to 10 years, and the sex trafficking of children from 10 years to 25 years. In Berlin, German authorities advised refugees not to accept help directly from people at train stations, and for Germans to register their offers of help on coordinated websites rather than approaching refugees directly. German police also increased the number of uniformed and undercover police officers at train stations, and asked volunteers to report suspicious activity at train stations.
Also Read: