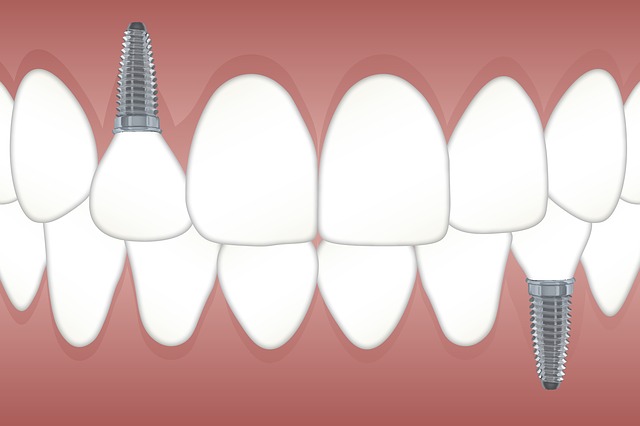 Importance of replacing lost teeth – A life with missing or lost teeth is not that easy. It not only poses physical problems but psychological ones as well. A face with missing teeth looks awkward, the beauty of smile loses its lustre, and all this makes one lose self-confidence. Worse still, people who have lost teeth avoid smiling openly, stay away from colleagues in the fear of being ridiculed for the gap in the teeth and some ever prefer a reclusive life.  
When you have lost some teeth, it can have a great negative impact on the overall aesthetics of the face, thereby leading to adverse effect on the persona. Even if the teeth are lost due to age, or accident, or for any other reason, there are treatments available to replace them. A teeth loss may also characterize decay, disease or looseness of the jawbone, causing the problem in the first place.  
Teeth loss are generally caused by some of these problems –
Age weakens the strength of the enamel and also the ability of the jawbone to provide firmness to the teeth

Teeth tend to become more fragile and weaker with advancing age  

Decay and disease are two other major causes behind tooth loss

Poor oral hygiene marked by the inability to take care of the teeth can also result in their loss

Advanced stages of gum disease or periodontal disease may also be a reason to lose some of teeth over time

Sport injuries, accidents and trauma to the mouth can also result in teeth loss
Reasons to Replace Lost Teeth
The teeth have a huge role to play in our daily life as they support a lot of vital functions like eating, speaking and chewing. They are also key to the digestive process as they help break foods into pieces for smooth assimilation into the body. Without replacing them, you just can't enjoy the fruits of life as it's supposed to be. Visit a dental implant clinic for replacement.  
Top 10 Best Weight Loss Clinics in Delhi and NCR – N4M Survey, July 18 
Here are some of reasons to replace lost tooth –  
Aesthetic – First and foremost, you must replace the lost teeth for the sake of aesthetics as your face may lose all its glow and shine with missing teeth. Your smile will be a big casualty when one or more of the pearly whites are missing. You can neither smile with confidence nor feel good about yourself, and all this can have a negative impact on your overall personality. So, if smile and facial looks matter to you, don't let the lost teeth come in the way of staying confident forever.

Functionality

– Our teeth play a vital role in the way we chew and bite things, particularly foods. Without them, the face will look sunken and the mouth will lose its ability of chewing properly. Your pearly whites are very essential for the functional aspect of your mouth and without them in place, the quality of life will be affected a lot. Just imagine the scenario where you have missing teeth, yet you want to eat nuts, almonds or some hard stuff? Can you do that? Not, you can't, which shows how valuable role they play in life.

Digestion

– Without teeth, your digestion can be greatly affected, and you might face problem in eating your favourite items. Teeth are the reason why we are able to chew, tear, grind and bite food in the oral cavity. And if the teeth are missing, can you think of swallowing the raw foods as it's directly into the body? If you lack teeth, it may not be possible to eat nutritional foods and you will also face a lot of food restrictions. This will thus prevent you from leading the life to the fullest.

Speaking

– Most of us even don't know this that it's the teeth that help is speak properly and communicate in a coherent manner. They help us pronounce properly, balance words sound, form patterns of speech and ensure coherency to our speak. Those who have lost one or more of their teeth find it quite tough to speak, or their speech is always hard for others to decode due to the incoherence to it.  And when you can't speak properly, it might make the life tougher than you could ever imagine.
How To Train A Teenager – Are You Listening? By Sarah Musavi | Series 1.02
Teeth Replacement Options
If you have lost or missing teeth, worry not as there are replacement options for that. Make sure the replacement is done at the earliest else the problem can worse and cause more dental health harms in future.  

The two popular options include –  
Dental implants – An implant is an artificial tooth fitted in the bone, and it needs both, the root and crown to be placed. You can consult the dentist to know tooth implant price and benefit from the treatment.   
Bridges – Bridges are replacement teeth that are attached to the neighbouring teeth to keep them in place. And they are mostly made of natural looking ceramic materials.