Social media as such has become infamous for its conduct, from allegedly promoting hate content to being accused of bias wrt individual restrictions while at other times suppressing FOS. In the same light, on 24th Oct 2021, vicious and embarassing comments started appearing across various platforms after India lost to Pakistan in the T20 World Cup in Dubai. Indian skipper Virat Kohli was also on the receiving end, a few days later, after he came out against the hate and incessant trolling of his teammate, Mohammed Shami, over his religion, that was being corelated by some, to India's loss.
In a tweet, Virat Kohli had said "Attacking someone over their religion is the most pathetic thing one can do as a human. That is a very sacred and personal thing. People take out their frustration because they have no understanding of what we do," .
"We're playing on the field, we're not a bunch of spineless people on social media. This has become a source of entertainment for some people which is very sad. All this drama created on the outside is based on people's frustrations. We stand by him 200 per cent. Our brotherhood in the team cannot be shaken," Mr Kohli had remarked.
As Virat Kohli got a resounding applause internationally for having showed spine and the courage of conviction to take on the hate brigade on social media, he also came in to bear some real nasty comments and threats. One such comment was that from a twitter handle that threatened to rape the 9 month old daughter of Indian Star pair Kohli and his wife, the famous bollywood actress Anushka Sharma.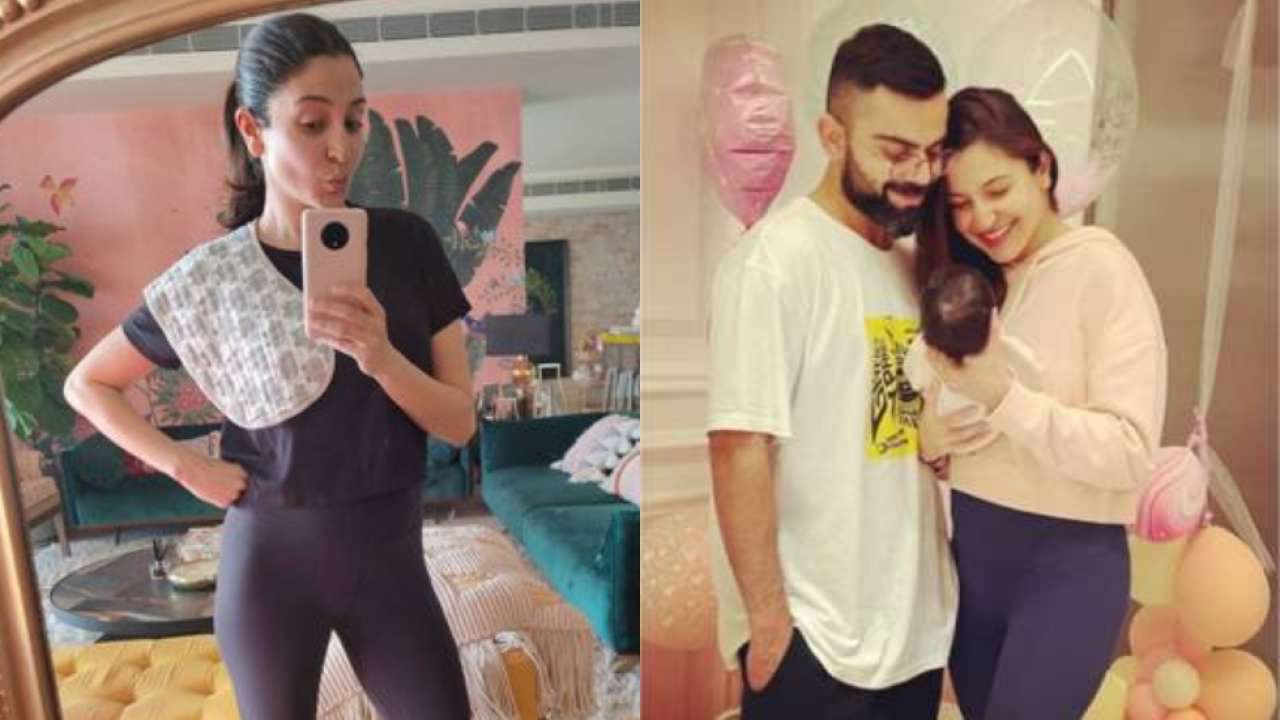 Registering its outrage, the entire social media erupted over the dastardly thread.
Finally on 10th Nov it was reported that Mumbai Police Cyber Cell had arrested a man from Hyderabad for giving the online rape threats to the 9 month old daughter of the duo Virat Kohli and Anushka Sharma, following Indian team's loss against Pakistan in T20 World Cup.
The man was identified as one 23-year-old Ram Nagesh Srinivas Akubathini, a software engineer who had been working with a prominent food delivery app in India's Silicon valley Bengaluru until a month ago. He quit his job and was preparing for a master's degree in the US.
He is said to be an IIT Alumni, having graduated from IIT Hyderabad and has a history of online trolling using multiple identities, per the police.
But to his family and friends, Ram was a diligent topper planning higher studies in the US.
As the threatening tweet screenshot went viral and was flagged to the police in Mumbai and Delhi, Ram Nagesh is alleged to have changed his Twitter handle (@ramanheist) and pretended to be a Pakistani user @criccrazyygirl. This in itself was an act to divert attention, promote further animosity and take refuge behind the hate that the two Asian neighbours, India and Pakistan harbour against each other. But his handle was tracked down by fact-check websites. It is said that the accused also used another handle, @pellikuturuhere, which means "bride" in Telugu and indicated that the twitter handle belonged to a Telugu-speaking person.
He is in lock-up in Mumbai after his arrest in Hyderabad on Wednesday. In a few days, he would have headed to a US University but he might not have imagined that the law of the land is equal for all and he will be caught.
After his late night tweet threatening the cricket captain's daughter, Ram Nagesh allegedly deactivated his account in the morning, realising he had made a huge mistake. He deleted two more accounts. But Virat Kohli's manager had already complained to the Mumbai Police Cyber Cell and an FIR (First Information Report) had been filed.
His family claims he posted the rape threat "accidentally". He "must have mistyped after removing his lenses and he immediately deleted the post", his father said.
However the fact checking sites had already done their homework and were having the requisite clues with them. Alt News co-founder Mohd Zubair, who happens to be an expert at digging out and exposing many such hate crimes on the SM platforms, brought out Ram Nagesh's many other aliases and tweets that exposed his criminal and bigoted mindset unbecoming and unbelievable from an IIT Alumni.
What Could Possibly Be Wrong In The Society
An engineering degree from IIT, a well paying job at a food app company, a plan to pursue masters degree overseas. One would say a successful life ahead, yet chose to be a hateful faceless bigoted troll. No wonder, Social media has exposed the rot that pervades across sections of the society.
But then the society needs to ponder and identify the lacunae that drives such guys to such frustrations and desperations. Where has the Indian society actually failed. Could It Be The Upbringing, an Education system that encourages bigotry even at the most prestigious Indian Institutes of Technology (IIT) or the all pervading Hate Environment that has sucked another young boy into vitriol.
The Upbringing And The Childhood
Much of the blame for a bad behaviour in later lives is often put on one's upbringing during the shaping years when as a kid, the child imbibes and tries to copy his adults. The first and foremost point of contact in these shaping years are the individual's parents. It's their talks and opinions that they most often, knowingly or unknowingly pass on to their kids, leading to an ethical or an unethical conduct that the child grows to be associated with.
Thus most of the hatred bearing adults, with criminal traits are largely associated with a bad childhood with parents who are often the main culprits to be blamed.
A Telangana police officer said Ram Nagesh's father works in an ordnance factory at Sanga Reddy in Medak district. Ordnance factory workers, more working in the company of ex-servicemen or with active Armymen, are a much disciplined lot and it's highly unlikely that the parents would have presented an environment that would have worked towards nurturing this man's bigotry.
The School and Educational Institutes That One Attends:
Next to the parents, it's the teachers with whom the child spends time and picks up finer nuances in life. Through teenage and adulthood, the individual as a college and university student is exposed to the society at large and shapes up to become what he or she is as an adult member of society.
A class 10 topper, Ram Nagesh was known to study hard, well into the night. He kept to himself and his interactions were mostly online, according to those close to him. But for the act, someone rightly said:
"Education doesn't necessarily give a character"
At least it seems true in the case of Ram Nagesh who reportedly ranked 2367 in the IIT-JEE entrance exam.
He belongs to an upper middle class family, as per the police.
Social Media And The Spread Of Hate With Impunity
There is a saying which is sufficiently self-explanatory:
In earlier days 'The Company you keep, defined You"
Nowadays: "The WA Fwds you push define Your Company"
The Young and Old alike, these days are continuously bombarded with hate filled material, that is continuously being circulated via What's App messages. Constant exposure to such hate filled material that often have the same emanating node points, clouds the thinking of impressionable minds which in turn, unknowingly become pawns in the same net and further start forwarding and propagating the same hate and the vicious circle goes on.
Often called as the What's App University Gyan (Knowledge), it tarnishes the minds of both the educated and the uneducated alike. Thus in the case of Ram Nagesh, one thing can be be rightly concluded that he too got sucked into the black hole of Hate in the society and actively started propagating the same. Infact, a sharp minded Ram Nagesh might have even gotten emboldened with the impunity that these hate mongers enjoy with the govt turning a blind eye due to political considerations and compulsions of its own.
The best remedy in such a case is to refrain and avoid the low level What's App gyan floating around the Social Media. The best way to do so is to refrain being in the company of those retards who relentlessly push such forwards. A more apt way is to shun and isolate such circles and groups by keeping away from them.
Additionally if any criminality is observed, it should be immediately reported to the Police, so as to take immediate preventive action instead of some crime to actually happe with graver consequences than if nipped in the bud.
Though a bit difficult but then till such time the state starts taking exemplary action over fake tweets and hate spreaders uniformly, citizens will have to decide to be a passive part of it or fight the cancer of hate that is fast spreading across the nation. Mumbai Police, by arresting the criminal element that was hiding in our own society, in the garb of Ram Nagesh, has done a yeoman's service and if this catches up, with an upright force acting over and above political considerations, then the rot can be easily eliminated from the society and the nation will reset itself on the path to progress and prosperity.
Also Read: