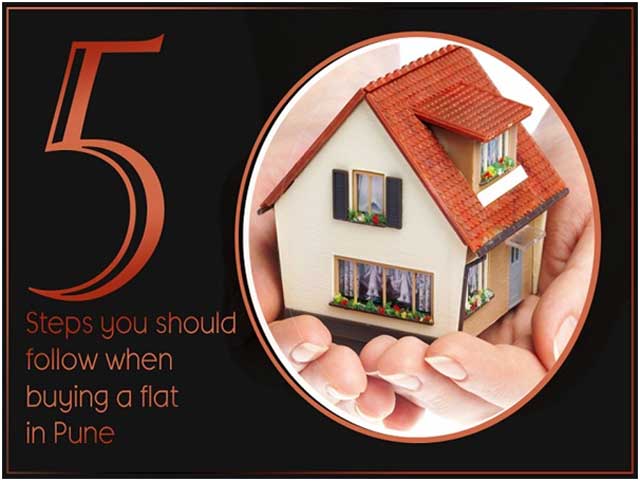 Pune has evidently grown to be one of the most sought-after residential locations, with people from across India moving to this city. A large part of the migrants are people who move to Pune for job or business.
Home to several leading IT companies, Pune offers excellent employment prospects. Moreover, the city has a number of SEZs and commercial centres which allow a variety of businesses to flourish well. The city also offers a great infrastructure, with all the parts well-connected by roads and railway.
However, if you are planning to buy a residential property in Pune, there are a few steps you must follow in order to ensure that the home you buy is actually worth your money.
Step 1: Deciding whether to buy a home
In some places, it is cheaper to rent a home than buying a home. Make sure that by owning a home, you would actually save money.
You might want to look for reasons to buy a home. It is recommended not to buy a home simply due to peer pressure if you aren't capable of carrying its responsibilities yet. If you are planning to buy a home to earn rental income, you might have to consider factors like the demand in the market.
Purchase a Flat in Pune only if you plan to stay in that area for long enough to make it worth your money. Unless you are going to stay there for at least 3 to 5 years, it is not recommended to buy a home.
Step 2: Have a look at the options
Approach people who have purchased homes in the locality recently and ask about their experience. Check if they faced any problems or if they have any tips to offer.
Analyse the prices in your chosen locality. Check out the experts' opinion on whether the prices are expected to increase or decrease in future.
Check if there is any other locality which would suit you as well but offers more affordable homes.
Also Read: World's Top Most Romantic Places You Must Visit Before Shifting To Heaven
Step 3: Find a suitable pre-approved mortgage
Check out all your viable mortgage options, including backs and credit unions. If possible, try out a pre-qualifying system to check how much you can afford.
Once you have narrowed in on your options, apply for a pre-approval for all your chosen banks and companies. On pre-approving, the lender basically promises to lend you up to a certain amount of money.
Do note that pre-approval is the maximum amount of money you can spend. It is recommended to spend lesser than the approved amount.
Step 4: Choose a home
List the things you need in your new home, like number of bedrooms, floor area, amenities, etc. When you check out the homes, mark which ones meet most of your criteria.
Make sure to record the specific details of the homes. If necessary, click photos so that you don't miss out any home while going through multiple options.
Check out the prices to choose the one which you can afford easily and is worth the money. Remember, it is possible to bargain for a better price in some places.
Step 5: Finalize the deal
Once you have chosen your home, arrange for a home inspection to check for defects.
Shop around for insurance options to find the best deals for you.
Obtain the home loan from your chosen lender and finalize the purchase and sign the required documents. Make sure you do not sigN without understanding all the agreements.
Following these steps would help you get your dream home without any hassle.