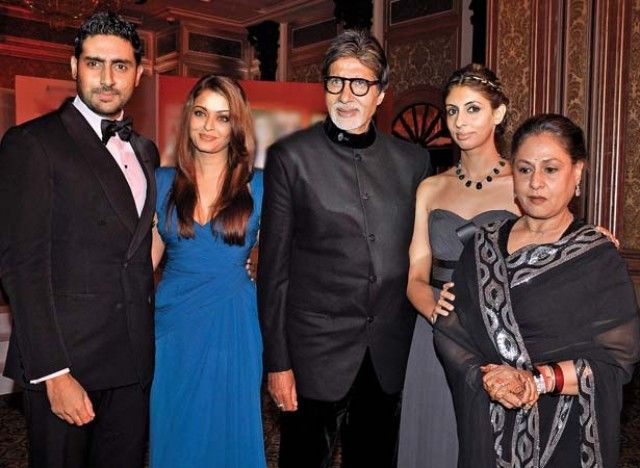 Not Everyone has the "Courage of Conviction" and the spine to stand up and air his opinion in public and Amitabh Bachchan is no exception. Even though his position as one of the top stars of the country demands him to give his views on important issues but megastar Amitabh Bachchan says he finds taking a stand tough and admires people who do so. This reminds us of the hue and cry that got raised when Kings of Bollywood like Amir Khan or the ever cheerful producer Karan Johar shared their opinions in public and had to face a well organized backlash on the social media with some of the top political faces even fueling it from behind the scenes
The 74-year-old actor has been involved in various initiatives like Polio eradication, tiger conservation, Hepatitis B awareness and he says he is more comfortable contributing to social causes.
"There are different people, who have different viewpoints. Some artistes take a strong stand. I admire them but I don't have that kind of strength. But if there is something I can do socially for the country, which I do, I am ok to do that. Taking a stand is tough," Bachchan told Karan Johar during a session at the Hindustan Times Leadership Summit 2016 here.
Johar, who has directed Bachchan in films like "Kabhi Khushi Kabhie Gham" and "Kabhi Alvida Naa Kehna", spoke to Bachchan on a range of issues including his choice of films and his fondness for social media.
Bachchan says often people expect him to give an opinion but he feels he does not have that amount of knowledge or experience to share his viewpoint.
"People think that because we happen to be in a profession which is public, what we will say will have the same amount of relevance as the ones who are more educated and learned. That's a fallacy. We don't carry that knowledge or experience.
"We have personal opinions but I'd rather keep it to myself and not make it public. Somebody will make a headline out of it and it will go on for a day or two. We will be abused a hundred times and that's it. So what really is the point of doing that?"
Besides dazzling the audience with his performances, Bachchan is also a social media savvy person and the "Pink" star says he enjoys interacting with his fans through the online medium as it helps him know their immediate reaction.
"It (social media) is something new and novel. It is interesting and gives you some kind of connect with people that are fond of you. It is very immediate. In today's times, everything is so fast. You get immediate reactions. I find that very helpful."
Talking about online trolling, Bachchan says, "You get a lot of abuses but I think it is very healthy."
Johar, however, could not believe that something like this would happen to a well-respected star like him.
But Bachchan says it is a reality that you cannot escape if you want to stay on social media.
"Yes it does. I will take you to my site and show you. I mean if you are not prepared for it then don't go on it. I think its perfectly fine. You can't be perfect, you can't have any one not abuse you."
During the session, when an audience member asked Bachchan whether he would ever try for the Presidentship of the country, the actor dismissed it saying he does not have the capability or knowledge to take on the job.
"This is a long standing joke started by Shatrughan Sinha and I am just fed up of giving clarity to this. Do you really think that I can be President? There is no worthiness, there is no capability, no acceptability, no knowledge, nothing.