China is an Asian country that is well known for its beauty and fascinating places. China is well known for its biggest industry of raw material production. All over the world, China is exporting goods and services. Geographically China is considered one of the Largest Country by area. China has 23 provinces and 5 regions. China is a 2.5% larger area than the USA. China is located in East Asia, it includes many urban areas which are also in the eyes of tourists. Beijing is the capital and it is popular for its designs, architectures, Palace, Museum and much other traditional craftsmanship like the Imperial Palace.
Currency used in China is Yuan. One Yuan is equal to approximately 0.14 USD and 10.25 Indian Rupees.
China is a captivating country with its traditions, new year events and winter season, etc. To discover the most fascinating, adventurous things must see our list of Top 12 Most Fascinating Tourist Places in China.
12
The Yangtze River and the 3 Gorges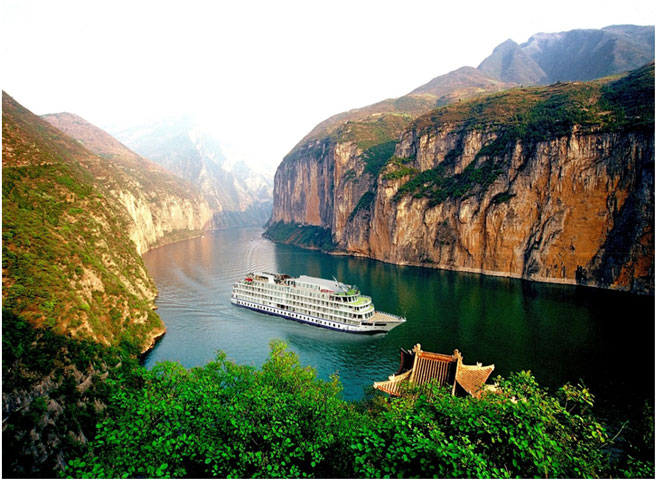 Originating from the Tangulla Mountains in Tibet into the East China Sea near Shanghai, the Yangtze River is the longest water river in Asia and the 3rd largest in the world which is known as the "long river" in China, it has been the country's main transportation route for the past 2000 years and with its 700 tributaries, acts as the main supply of water for agriculture. On the river, there are almost three large dams, which is the biggest and famous hydropower plant and dam project in the world. The river hence is economically and culturally important to China.
---
Also View: Top 10 Unexplored Places To Visit In Varanasi (Banaras) In 2020
Also View: World's Top Most Beautiful Places To Visit In Your Lifetime!