One of the 7 holy cities for Hindus, Varanasi is a sight to behold. It is an exhausting, liberating and uninhibited experience, all at the same time. The colossal temples & ghats and also the various other popular places to visit in Varanasi attract millions of travelers year after year. Not only is it a popular destination among Indian travelers, but foreigners also love it too.
People have numerous reasons to book holiday packages for Varanasi. If your reason to travel is to visit a holy place that offers great as well as a unique experience with its historical value apart from its pilgrimage tag, Varanasi could be the right choice. The old city has great places that never discolor in your memory once you visit the place.
Varanasi is a combination of religion, philosophy, culture, and crafts.
There are some well known places in Varanasi where every tourist is expected to visit like the Dashashwamedh ghat and also the aarti there, the Kashi Vishwanath Temple, Sarnath and also the Ramnagar Fort.
So, if you want to explore Varanasi's less explored spots, then do try out the below-mentioned top 10 places that we bring to you.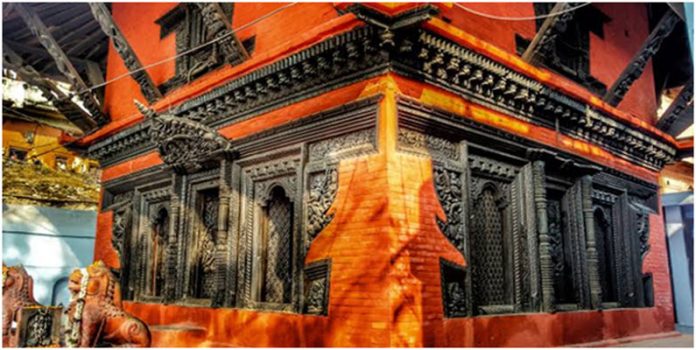 This temple is famous for its elegant architecture and woodwork. It is believed that the temple was developed by King of Nepal as well as therefore; this shrine is also called Nepali Temple. It is situated in the Lalita Ghat and catches the focus of lots of visitors in Varanasi.
---
Also View:
Island Tourism – The Must Visit Mesmerizing Islands Of India
Visit India 360 – Amazing Facets Of Indian Tourism and the Road Ahead
Top Most Super Fun Places In Delhi Making It Most Happy Metro
Also View: Top Most Fascinating Tourist Places In China | N4M Reviews