For a business, both email marketing and SMS marketing works. But marketers often confuse which channels give them the best. Be it email or SMS marketing, you need a reliable way to get in touch with your customers to generate returns.
Email is certainly a simple way to attract customers regularly. You can use it to request reviews. However, many marketers prefer SMS marketing because of the advantages that it offers. Since more and more people start using smartphones, SMS is more effective for marketing.
Studies reveal that more than 98% of mobile users read any business-related SMS texts.
Let us check which is more profitable for your business.
Advantages of email marketing and SMS marketing
Email marketing is one of the most beneficial ways of online marketing. It is useful for any business for many reasons. The biggest advantage of adopting this strategy is that you can communicate with many subscribers at once. A single click to button the 'send button' helps to communicate with a lot of subscribers. Email marketing is cost-effective and provides a high ROI because of its low-cost. If you use this strategy correctly, you can convert your potential customers for making revenues.
Advantages of email marketing
Email marketing has many advantages for your business text messaging. It is mobile effective, and at the same time, more scalable. This facility is not available with other marketing channels. Here are the advantages of email marketing.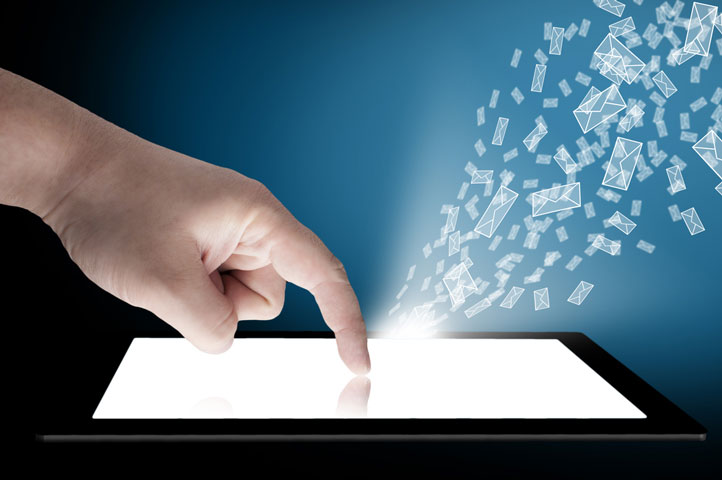 Speed
Speed is certainly one of the great advantages of using email marketing. You can create an email campaign within a short time. In fact, it takes much less time requires to create a campaign for traditional media. Already made e-mail templates can also make your campaign creation much easy. If you do not like the, you can make your own template and reuse it whenever requires.
Low cost
Cost-effectiveness is another great advantage of email marketing. Many free options are available these days for email campaigns like Mailchimp. Start-up companies can take advantage of it. Find a suitable email marketing tool to fulfill your marketing needs.
Easy to use
Creating an email campaign and send it is pretty easy. You can learn it quickly and start sending emails for marketing purposes.
Also Read: Top Best Email List Cleaning And Verification Services
Personalisation
You can segregate your customers easily and create different lists by opting for an email marketing strategy. It is possible to send different messages to different customers.
Other advantages of email marketing
Click-through-rate and conversion rate are high in the case of email marketing. It helps a marketer to get a high ROI, especially for small businesses. You can easily track the whole campaign like how many emails were opened, who opened your mail and who did not open it etc. Since it is easy to forward, email campaigns can get viral easy. You can also apply different testing strategies by opting for emails for your business marketing.
SMS Marketing
With the arrival of smartphones, text marketing is easier and more accessible these days than ever. Marketers can find a plethora of services and tools to run their SMS campaigns. Most of the phones available today support MMS, which helps marketers to send messages with video, image, and other multimedia. It makes SMS marketing more effective.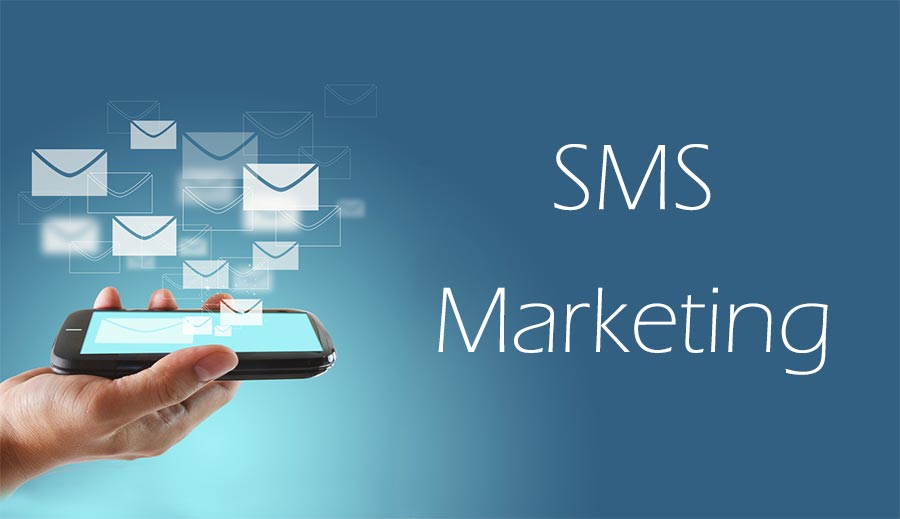 Advantages of SMS for marketing
SMS is certainly a great marketing strategy that is on the rise. Many companies and businesses do not realize its advantages. Instead, they put the question in their minds about whether it works or not. The following are some of the advantages that make SMS marketing so popular among marketers.
Immediate and fast
Immediacy is certainly an advantage of SMS marketing. Since the majority of people in the world have smartphones in their hands, it is easy for marketers to reach anyone in the world through SMS. You can use it to send an urgent sensitive matter or an urgent business offer through SMS. But emails are perfect to send detailed information. SMS also helps you to get an instant response.
For simple and to-the-point texting
SMS texts are short and to-the-point. A 160 character text message is sufficient to make a brand connection. Your text message must be relevant and creative. A good text message can help marketers to get an enthusiastic response. SMS texts are more suitable if your messages are time-sensitive.
SMS is a better channel without spam filters
TCPA enforced strict regulations when it comes to mass text messaging. Unlike emails, you cannot find spam filters or junk folders with SMS. With email marketing, you cannot entirely stamp out spams. Besides, your potential customers need to receive the messages. For this quality, SMS is a better channel for marketing. SMS are for time-sensitive messages that require an immediate response.
Make your marketing strategy better with both SMS and Emails
Even if both emails and SMS have their own role in digital marketing, many businesses choose text messages over email for marketing purposes. One of the main reasons is that SMS are more cost-effective than email marketing.
Some of the main advantages of SMS are:
• High open rate
• High conversion rate
• Cheap
• Easy-to use
• Deliver quickly
• Customers access it quickly
• More effective
• Quick response
• Mobile friendly
Even if SMS has so many advantages, a good company uses both email and SMS for a better marketing strategy.
Email marketing remains a great way to promote your business. But at the same time, the popularity of SMS marketing is increasing year by year. In fact, both are a cost-effective way of marketing.
Many businesses prefer text messages because it does not have the challenge of attracting the attention of customers. When a person receives a text, he tends to pick it up and read. The phone lights up when a message arrives and catches your attention.
Even if your phone is not within your immediate reach, you will read it at least by the end of the day. Most advanced phones remind users if they receive a text message until you open it. You can take this advantage of SMS for the success of your business marketing.
Guest Author – Susan Raj: Susan is the Head at TXTImpact. A co. that provides Text Messaging products for marketing and support customers to increase their client base. The company's platform helps by allowing marketers to communicate and engage customers on the go instantly.