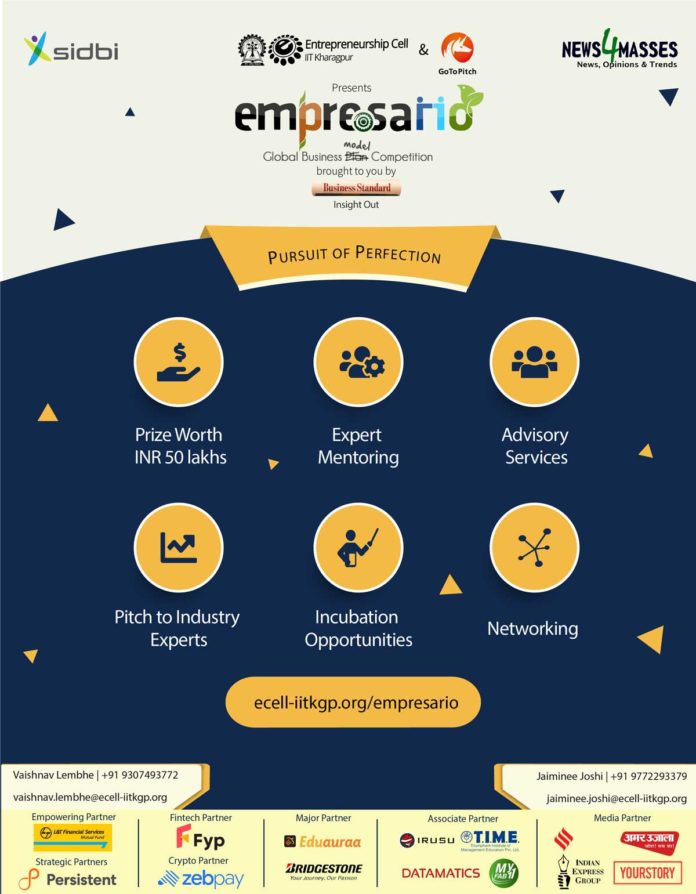 Keeping in line with it's characteristic innovative spirits, the Entrepreneurship Cell, IIT Kharagpur in association with GoToPitch, launches the 'Global Business Model Competition – Empresario 2022'. Uniqe unto itself, Empresario is expected to churn out some real Business Models and identify the potential Entrepreneurs of Tomorrow, who are bound to lead their respective nations from the front. As gesture of appreciation and to enhance the competitive spirit, prizes worth INR 50 lakh will be rewarded to the finest entries in all categories.
There will be extensive and high-quality mentoring for the shortlisted entries, and those who are selected will have the opportunity to pitch their ideas to some of India's most sought-after VC firms, investors, and business leaders. Along with mentorship and support from various organizations, Empresario participants will avail Start-up services like legal advice, taxation, co-working space, HR needs, incubation opportunities, and get to know financial and technical aspects of running a start-up. Each entry is ensured to get an equal chance of proving their mettle and take home deserving prizes.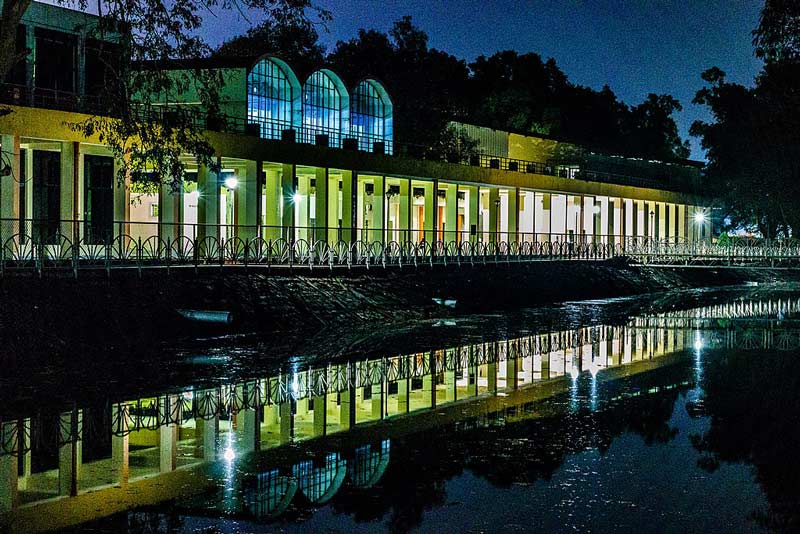 The executive head of competitions at Entrepreneurship Cell, Vaishnav Lembhe, says "This is a platform where Empresario participants have a one-of-a-kind opportunity to exhibit their ideas and compete for a variety of prizes. This year, owing to COVID-19, the competition will be held online, and we have made the necessary preparations to provide a smoother experience."
For the first round of Empresario, the participants will be asked to complete and submit a questionnaire, that can be found on our website, regarding their business idea. Those willing to participate must register before the deadline, 15th November 2021. Shortlisted participants will receive around 1 month of mentorship before presenting their Business Models.
If you want to turn your idea into an entrepreneurial venture, then this is the perfect stage. Visit Empresario for complete details.
Additional info about the Local Startups' Meet LSM2021 can be found here
Also Read: