Female entrepreneurs started fighting for their place under the sun about 40 years ago. Today, it appears that women are catching up with men in the business world and can easily take over in the future. According to statistics on female entrepreneurs, over 400 million successful women run their businesses globally. However, women in some continents are in a worse position than others.
The State of Female Entrepreneurship in Africa
Africa is considered a global leader in female entrepreneurship. Women are more likely to own a business than men, accounting for 58% of the self-employed population. Unfortunately, there's more to it than just numbers.
Women of Africa decide to start their businesses because they feel they lack opportunities. Many African women have a low level of education, and job opportunities are scarce. Even if they reach out to recruiters, chances are they'll face discrimination. On top of that, African women are more likely to stay at home and take care of the children and household. That's why home-based businesses are an ideal solution to generate income.
The Biggest Challenges
Many of these women succeed in building their brands. However, they still need to break the glass ceiling because gender inequality is prominent in entrepreneurship.
Female entrepreneurs often miss funding opportunities since many venture capitalists are focused on technology startups and male-dominated businesses. This is also another reason why the tech industry in Africa rarely has female entrepreneurs.
Personal challenges also play a key role. African women are still supposed to be focused on the household, lacking family support for starting a business. They have to balance personal and professional life.
African women who aim to be entrepreneurs are often limited when it comes to business loan opportunities. Banks usually require collateral. Unfortunately, African women rarely own any land or homes in their names.
This Is How They Fight
So far, female entrepreneurs of Africa have shown they have the power to throw off the shackles of the male-driven industry and thrive. This is what they do to win.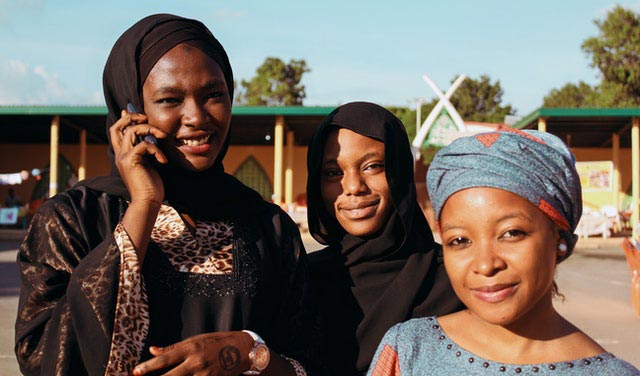 Getting an Education
Numerous African women who left Africa to study abroad came back home and started a business. Often their business has nothing to do with their education. Still, these women are empowered by their knowledge and the realization that everything in life can be learned.
They've seen the world and know what they can do and how they can contribute to make Africa a better place for all. As in other aspects of life, some don't succeed, but those who do are examples to others.
Drawing Attention
Female entrepreneurs in Africa are well aware that they need to be louder than their male colleagues. They must do everything in their power to be heard. Many do this through social media, conferences, and panels to discuss the challenges and benefits of female entrepreneurship.
These women continuously work on raising awareness about their businesses. They are also promoting the idea that female entrepreneurs in Africa can run businesses and still take care of their households and families. African women know they can be better and work hard to be seen and obtain the necessary capital.
Going Beyond Borders
Many women start as microentrepreneurs who work from home. If they become successful, they soon realize that they must expand and go beyond borders.
By expanding their businesses, these women can bring positive change to other parts of the continent or the world. They also get to conquer more markets and enjoy the bigger financial gain.
Building Partnerships
Networking is a huge part of entrepreneurship, and women in Africa often need more connections to help them land a partnership. Unfortunately, this is another aspect of running a business where African women need to work harder than men. Networking events usually take place in mostly male-dominated venues.
That's why women focus on and follow various programs and initiatives, such as:
WECREATE
Empretec
MasterCard promotion partnerships
Partnership on Women's Entrepreneurship in Renewables (wPOWER)
Having Multiple Roles
The African society believes that women should occupy one social role—the role of a mother. These cultural factors are so deeply rooted that female entrepreneurs often fear exposing themselves as business owners. They have a hard time managing dual roles, especially since business is viewed as a male domain.
This is another reason networking with other female entrepreneurs is important. Together, African women can empower each other and help each other understand that having multiple roles is possible. Successful female entrepreneurs aren't afraid of wearing many hats.
The Future of African Female Entrepreneurship
Considering today's struggles and goals of African women, the future looks bright. People already know that female-led businesses generate higher revenue and can be equally competitive as male-led ones. Female-owned businesses outperform and outlive male-owned enterprises.
Investors should get ready to dig deeper and explore other options outside of the tech industry. There are many high-potential companies led by women in Africa that deserve attention. Just like those women are working on their visibility, VCs should consider digging deeper and searching for the startups that will generate ROI. However, this problem is present in other countries as well. For example, only 10% of UK women invest compared to 17% of men.
Providing women the opportunity to expand their knowledge can also help with the success of female-owned businesses. More knowledge can lead to better business strategies and help the whole community thrive.
Also Read:
Everyone should work on raising awareness and changing their perspective on female roles. There are so many examples to show that female entrepreneurs in Africa can be great mothers and business owners. What's left is for society to understand that as well.
African governments are already working on improving the position of women in business. The African Union Gender Policy empowers women and encourages them to participate in both public and economic environments. This and many other programs are equipping women with the skills necessary to succeed in their businesses. Government policies are expected to be fair and promote inclusion.
Final Thoughts
African women who turn to entrepreneurship do so to create job opportunities, not because they have a satisfying choice. African society expects women to fulfill a certain role, and in a way, hinders the progress of those who dare to think differently. The environment for female entrepreneurs in Africa is still not as positive as it could be. These women face various challenges, apart from gender-related ones. They often lack finances, a proper network, and a space to grow.
Still, many succeed in fighting and manage to thrive. They empower others and work hard to overcome obstacles. They've learned that they need proper skills and education. These women know how to attract investors, how to promote, and not settle for less. Luckily for Africa, these are the women that will be the future of female entrepreneurship in the African continent.