When you're young, you probably don't have a ton of money yet. But that doesn't mean you can't learn to grow your money and follow a budget. Finance topics aren't typically taught in high school or college classes, so many of us have to learn how to manage our money through a mix of self-taught lessons and parents.
Well, if you're interested in learning about personal finance and ready to take control, we've got your back. Below, we've assembled a list of helpful tips to reign in your finances.
Tip #1: Learn Delayed Gratification
Sure, throwing a ton of things in your online shopping cart and then checking out with your treasures provides a fairly immediate thrill. But if you continue to shop and look for those short-term bouts of happiness through spending money, you might get into debt or otherwise drain your resources.
Try to avoid putting all your purchases on credit cards. Why? Think of this way. If you can't pay off your credit card bill in full each month, that means you're paying interest on things like your restaurant bill or groceries.
By learning delayed gratification, you'll be more likely to wait until you've saved up enough money to buy something outright. In turn, it will be much easier to manage your money.
Tip #2: Don't Forget About Those Taxes
Curious why we pay taxes? Well those taxes go to shared resources like roads, Medicare, social security, veteran's benefits, agriculture, and other government fiscal needs.
It goes without saying that you will more than likely need to pay taxes on your income every year. You should make it easier on yourself by keeping all your tax return information organized all year long. If you itemize your deductions, make sure you have evidence of any deductions you qualify for with receipts and expense reports.
Tip #3: Think About Your Future
If you have a job that offers a 401(k), make sure that you regularly contribute to your retirement account so you can retire one day when it's time to kick back and relax. If your employer doesn't offer any retirement benefits, you can still plan for the future with an IRA, aka an individual retirement account. It's important that you start saving as soon as possible so you can let your money grow with the power of compounding.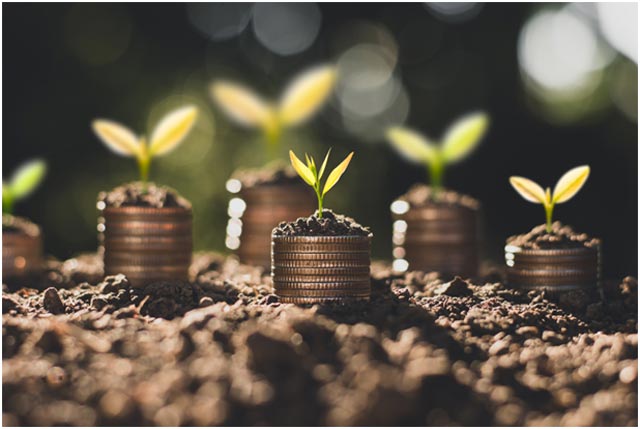 Tip #4: Track Where Your Money Goes
One of the most important parts of budgeting is ensuring that your expenses never exceed your income (aka debt). Although it's a basic rule, it can be easy to let your money escape through your fingers if you're not paying close attention to the movement of your money.
Consider using a budgeting app to see where you can cut back on your spending. Are you eating out a lot? Are you spending money on coffee every day? If you're not paying attention to where your money is going, it's hard to stay within your budget.
Even if you don't want to use an app, you can simply use a pen and paper to list out your expenses and income. You can track what you want to save versus what you want to spend.
Tip #5: Give Yourself the Gift of an Emergency Fund
An emergency fund is critical to your financial well-being. Life is unpredictable. Maybe your car breaks down. Maybe you experience a medical emergency requiring an ambulance. Maybe your best friend wants to do a destination wedding. There are tons of different kinds of situations that might pop up in your life that you'll have to put down a good chunk of money for. So, make sure you're building up a nice financial cushion, so you never have to worry about making your rent or paying other necessary bills.
Takeaways: Creating a Healthy Financial Foundation
If you don't know how to budget, it can be intimidating learning how to manage your money from scratch. But with the tips outlined in this article, you can create a great financial foundation that sets you up for financial success. Remember, focus on tracking your money, saving for the future, and don't forget about planning for your taxes. You can build your wealth, dollar by dollar.
---
If you want to know more about financial issues, you can find relevant information at  paidanalytix.com