Buying a home is a major financial milestone for lots of people, but it can also be a long, expensive, and confusing process. Many first time homebuyers might feel slightly intimidated by the process – and that's justified! A home is often the biggest investment that a person will make in their lifetime. With that said, there are a few tips you can use that will make your home-buying experience much more enjoyable and streamlined. Keep reading to learn some tips to keep in mind while you're looking for your first house.
Tip #1: Save Up Money Early
There's a lot of money involved in buying a house – so it's in your best interest to start saving as early as possible! You'll need a down payment, for example, which acts as the first major chunk of money that goes toward the house. The amount you'll need for your down payment really depends on the lender and the type of home loan you choose. If you have great credit, you can often put down around 3% of the home's price as a down payment. There are even a few special government programs that allow you to put no money down.
Closing costs are another major home-buying expense you'll have to deal with. They're usually around 2% to 5% of the total loan amount. In some cases, the seller will pay a portion of the closing costs which can help you save on the final amount you pay out of pocket.
Moving costs are another expense to think about for first time homebuyers. You'll need some liquidity to buy furnishing, move your current possessions, and other related moving things.
Tip #2: Polish Up Your Credit
Your credit is going to be a huge part of whether or not you qualify for a mortgage. Make sure you take time before applying for a mortgage to clean up your credit. First and foremost, you should get your credit reports from all three bureaus to check for any mistakes. If you find any discrepancies or errors, dispute them.
Next, try to keep all of your credit card balances as low as possible and pay all of your bills on time. Keep all of your current lines of credit open. Closing a card means that you're closing off a portion of credit available to use, which can potentially lower your credit score.
And finally, continue to track your credit score. There are tons of apps that first time homebuyers can use to keep tabs on it.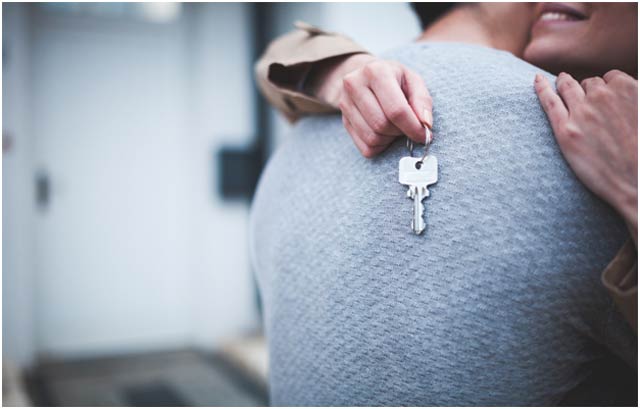 Tip #3: Research Your Mortgage Options
Here are a few of your mortgage options:
Traditional mortgage: These aren't guaranteed by the government. Instead, these home loans are serviced by private lenders. With that said, some lenders may allow you to get a loan with as little as 3.5% down.
USDA loans: These loans are for rural homebuyers who aren't required to put down a down payment.
FHA loans: These are home loans guaranteed by the FHA and allow homebuyers to put down as little as 3.5%.
VA loans: If you're a current service member or veteran, you might be able to qualify for a VA loan which means you don't need a down payment at all.
And remember, if you're locked into a mortgage but the interest rate falls, you can always refinance. Here's a handy mortgage refinance guide that explains it a little more in detail.
Tip #4: Don't Go Crazy with Spending When You're Approved
If you get approved for a home loan, it's based on your current financial situation. If you suddenly acquire lots of new debt in your excitement to decorate and furnish your new home, that could cause a red flag and shut down the process. Be very cautious with your spending and don't do anything rash like quit your job during the loan process. Lenders want to see stability and consistency above all else.
Conclusion: Buying a Home, One Step at a Time
Buying a home can be intense and stressful, but that doesn't mean there aren't ways that can make it a little easier. Try to start saving for a home buying process as soon as possible. Then, start researching your mortgage options to figure out which one makes the most sense for you. And finally, remember to be careful with spending during the home loan approval process. Happy house hunting!