There have been times when India has seen difficult situations like the Bengal famine or drought. An estimated 2.1 million people died from starvation and disease aggravated due to malnutrition.
Let's jump to present situation, where India is struggling due to novel coronavirus which has left thousands of people unemployed. Hunger and homeless people have started walking towards their native place due to lockdown, which was imposed by government in containing Covid19.
Be it Bengal famine or Covid19, underprivileged sections of society are always at the receiving end. Lockdown has left daily wage earners with barely any money in hands and many now stare at imminent hunger.
But there are Good Samaritans who always come forward in these direst time to help others. And Malleshwar Rao from Hyderabad is one of them, once a child labourer is feeding the hungry and homeless people now.
"There are several people in and around city who are left without any source of income. Especially, migrants who were working at construction sites have no work now and are left with little to no savings. 'Don't Waste Food' is trying to reach those persons to combat with the hunger," says Malleshwar.
'Don't Waste Food' is an initiative of  Malleshwar Rao, who has been running this organisation with the help of several volunteers.
Unique Approach
Due to lockdown imposed farmers were unable to ship their harvests into the market. Recognizing the farmers' woes this quick-witted man has reached straight to the farmers for purchasing fruits and groceries from the donation money.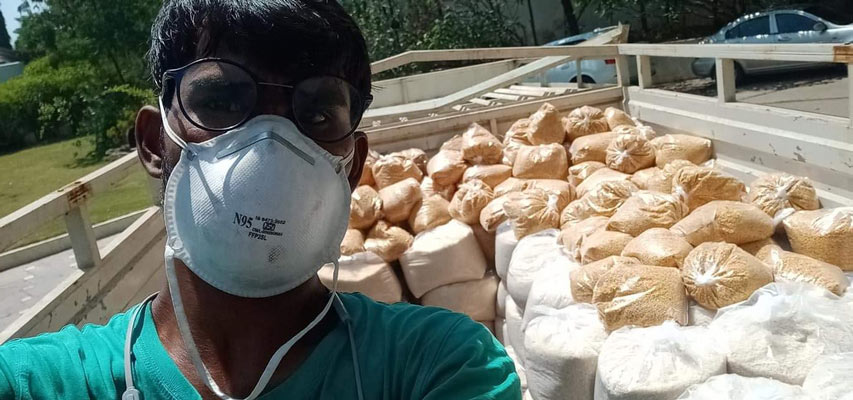 "With the help of my "Don't Waste Food" volunteers and friends I am trying to reach farmers who have rice or fruits to sell. I directly purchase the items from them, hence it benefits both of us in price. They get their market rates and also we don't have problem of paying more in the local market," says Malleshwar.
On asking about how you manage hygiene during distribution he says, "We have been taking all precautions according to government guidelines during distribution, like wearing mask, sanitizing hands before and after distribution process."
"Before going to any particular slum area or construction site we contact one person from the area and ask him/her to collect the contact numbers of that area. If someone doesn't have mobile phone then we tag them with other contact number. This way no one is left without groceries. Once we have data sheet we call one member of the family to collect the groceries staggering the collections over time. Hence there is no gathering of people and social distancing is maintained."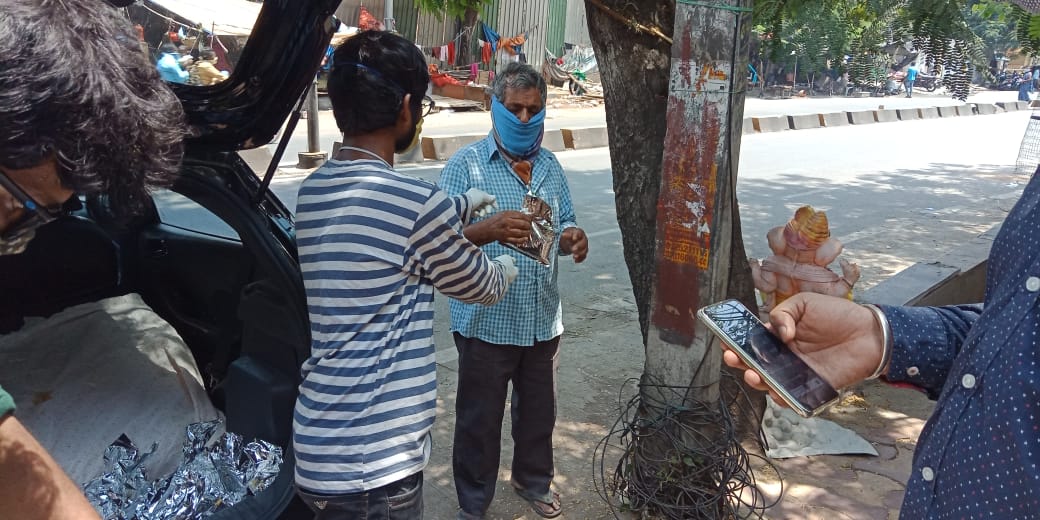 On explaining about maintaining self hygiene he says, "I travel a lot within cities and knowing the seriousness of the situation I try to sanitize my hands within few hours, always wear mask when outside. Also went for coronavirus test twice so that keeping myself safe I will keep others safe."
Malleshwar and the team has organized to donate meals to more than three lakh people after lockdown. "Daily we distribute around 10,000 food packets or grocery items to the migrants and homeless. We have also distributed hand sanitizers and masks to municipal workers for their safety," says Malleshwar with immense satisfaction.
Also Read: Don't Panic – Humans Have Weathered Far Bigger Crises Than Covid19
Rightly qualifying to be referred to as the Good Samaritans, the organizations' kind gesture is not limited to the lockdown period. "Don't Waste Food" has has been helping people since long. Once a child labour himself, now a helping hand for lakhs, Malleshwar's story is full of inspiration.
How 'Don't Waste Food' Works?
Taking advantage of technology the organisation has reached lakhs of people till date . The news feed of Malleshwar Rao's Facebook id is full of donation campaigns.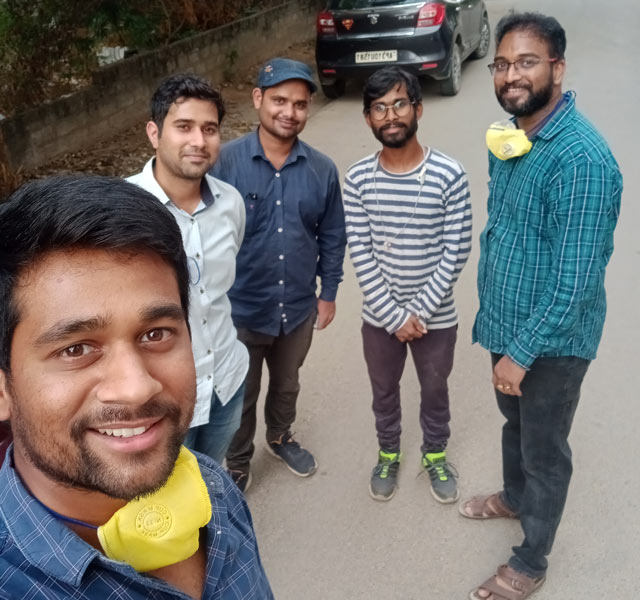 "In college days when I was working as a caterer. Realizing the matter that lot of foods get waste after parties, I started collecting foods from hotels and restaurants to distribute in nearby areas to needy people," says Malleshwar, a recipient of 26 awards.
"There are several people who want to do a good cause in difficult times and getting them together is my work. Several IT employees help me in weekends in distribution and after sometime they take the lead."
Taking Responsibility Of Furry Friends
With extension of lockdown people are safe inside homes, but animals and strays are left outside without water and foods. Concerned about their needs the organisation has reached hungry strays and has been feeding them with water and food.
"This is summer time and dogs get dehydrated because of roaming outside in heat. Understanding the griefs of canines we feed them with food and water across Hyderabad," says the large-hearted.
How Organisation Manages To Get Donations?
On asking about the donation process he says, "First of all we don't accept money from donors. What we do is we ask them to donate groceries, food packets or any other essentials. After collecting those items we distribute them to the needy ones."
"Some help us with vehicle, some give trucks for the transportation of the essentials. And we are grateful to each one of them for their gestures."
PN: The article is part of a series highlighting the yeoman's service being provided by NGO's, Organizations (both registered and unregistered) and individuals who have come forward to help mankind and fight the worst crisis in living memory, the Covid19 pandemic.
<< Previous: Good Samaritans – Ser GS.1