Even though online gambling might feel like a relatively new trend for a lot of people, it has actually been around for the longest time now. Online gambling actually first came about in the mid-1990s. And it has experienced a steady incline in usership and growth throughout the decades. In fact, there has been a prominent spike in the usership of online gambling platforms as a result of COVID-19. This has prompted many opportunistic businessmen and entrepreneurs to dabble into creating the perfect online casino. India, England, Australia, the United States, and a bunch of other countries are leading the industry in terms of how many casino operators they are producing. And there's very little reason to suspect that it won't continue to grow into the future, especially as the fate of the pandemic continues to be in doubt.
Of course, online gambling these days is much different from how it was back in the 90s. It was a software company called Microgaming that built the first functional gambling software for commercial use back in 1994. Obviously, it didn't have the kind of features that are prominent in today's games. But it did serve as the starting point for what online gambling would eventually become. Microgaming partnered up with another company called Cryptologic, a company which was known for its security software. Cryptologic was in charge of securing player transactions and that was it. The first online casino called The Gaming Club was launched in 1995.
Since then, more than 85 countries in the world have legalized online gambling. It has now ballooned to an industry that could potentially be worth as much as $80 billion by 2025. In a world that is growing increasingly connected with the rising popularity of the internet, online casino platforms are just looking to ride that upward wave as well.
How to Start Playing Online
There are numerous online casino in India that are running their individual platforms on the internet that are open to many countries worldwide as well. These are typically websites that you could access just like you would any other website via a web browser. However, there are also other casino operators that have evolved their platforms to be accommodated on mobile apps as well for smartphones and tablets. Most of these platforms function in a legal capacity, depending on where you live and are heavily regulated by their own individual governments. There are some casino platforms that function as a real casino that offer a variety of games while there are other platforms that specialize in specific games.
All the legitimate online casinos will feature a complex software that will allow for real users to gamble with real money online. This sophisticated software is built into the site themselves most of the time. However, there are also certain casino operators that will require users to download a third-party software for real-money gaming. Whatever the case, this software serves as the engine for the entire gaming platform. Casino sites will feature software that will allow you to cash-in for specific games while sports betting sites will have you deposit cash for specific wagers.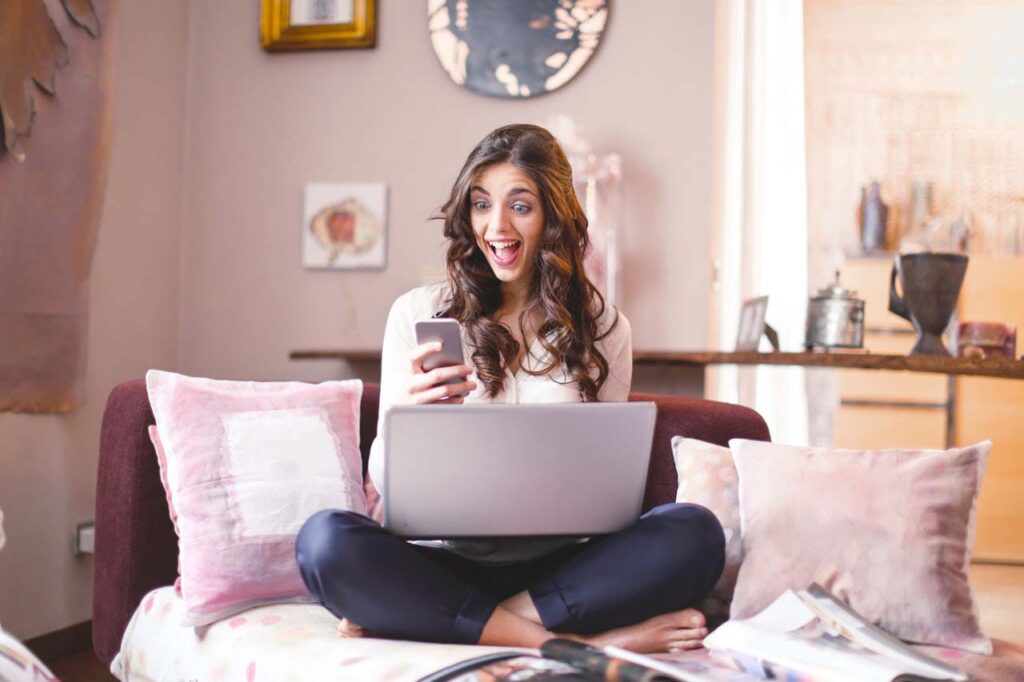 Ultimately, there are only three things that you need in order for you to start playing online. First, you need a device that is connected to the internet. Next, you need to set up a valid account with an online platform. Third, you need to have the money that you can readily deposit into these online platforms via designated transfer services. If you have all these three things, then you would be able to start gambling online with real money. Of course, this is all dependent as to whether online gambling is permissible in your country or not. In some places where online gambling is not properly regulated, it might be impossible for you to access certain sites or to deposit and withdraw money for your accounts.
The Tech Behind How Online Casinos Work
As you might expect, the tech behind how online casinos function is incredibly complex. They use very intricate and sophisticated algorithms in order to ensure that their gaming platforms function smoothly and correctly. It can be very devastating for a casino platform to have their games just suddenly bug out when there's big money on the line. Usually, casino platforms will outsource the development of their games to reliable third-party developers who are competent enough to meet the standards of online gaming.
Typically, these casino software algorithms are powered by RNGs or Random Number Generators. One of the biggest selling points of casino games is that they are games of chance. They require a great deal of luck in the sense that a player always has a chance to take down the house. Now, if in this case, the house is designing its own software for its own games, then you might think that it has the opportunity to cheat players by rigging their software in a way that allows the casino to win every single time. But if that were the case, then players would catch on fairly quickly and would opt to not play on that platform anymore. That's why most casino operators are incentivized to make use of software that greatly mimics the conditions of real life gambling as much as possible.
Also Read: India's Online Gaming Industry To Grow At 22%: Report
Online casino platforms make use of RNGs and are strictly regulated by international gaming bodies so as to ensure the legitimacy of their services. The RNGs are designed to simulate the randomness and probability trends of real-life casino games so as to ensure fairness. In fact, some studies have reported that due to the strict enforcement of such standards, some players might even be at a statistical advantage at winning online as compared to traditional casinos.
Different Gaming Software
Ultimately, casino gaming software can be classified into one of three different ways. Most of the top casinos will have at least two forms of this software available whereas other platforms will only have one. All of these types of software will require a running internet connection in order for them to be playable.
Downloadable Software
The first type of software is the downloadable sort. This is when you log onto an online casino platform, create an account, and deposit your funds. But in order for you to actually play, you have to download and install a separate software onto your computer device.
No-Download or Flash Software
The second type of software is the no-download or flash software. This means that you don't have to download a separate program and install it onto your computer. With flash software, the programming is already embedded into the site and will allow for you to play directly through the browser without any additional installations. For the longest time, this is the most common and most popular type of software that these online casino platforms offer.
Mobile Apps
Lastly, there are mobile apps. While flash software has been the most popular form of software up until now, there's no denying that mobile apps have become increasingly popular over the years and might even surpass flash software soon. These are the types of software that are available for download in mobile app markets like the Apple App Store and the Google Play Store. Through these mobile apps, players are allowed to partake in online gambling through their mobile devices. This is an added layer of accessibility and convenience for players who want to game while on-the-go. However, these games still require an internet connection for them to work properly.
Popular Types of Casino Games
Picture yourself in a real-life casino. What do you see? It's likely that you will be bombarded with different sights, sounds, and sensations as you try to process everything that's going on around you. This is the kind of atmosphere that most online casino platforms will try to simulate as well. Most of the expansive online casinos will offer a varied array of different games so as to appeal to different market sectors and groups. Here are some of the most popular casino games to be played online.
Slots
Slots are the most popular online casino games because of how simple they are to play. There is very little strategy involved (compared to other casino games) and many platforms tend to be very generous with their bonuses and jackpot promotions for potential slots players. It's also a very beginner-friendly game for people who are just getting into online gambling for the first time.
Poker
Poker is a game that is a lot more complex than slots, but its complexity is a huge part of what makes it really fun. In poker, players are competing against one another in a contest of who can form the best five-card combination. There are various psychological aspects to poker which add a layer of complexity and competitive atmosphere of the game.
Blackjack
Blackjack is also one of the most popular card games in the gambling world. It's a game that pits the player against the house in a contest of who can come up with a card combination that is closest in totality to the number 21. It's a fairly easy game to learn and it has one of the highest payouts out of all the casino games.