In today's complex geopolitical situation, the prospect of immigration and citizenship has been the subject of debate among many political figures. Moreover, some countries have placed certain restrictions when it comes to accepting newcomers and new citizens during the ongoing pandemic. However, the United Arab Emirates's recent decision to adopt plans for offering citizenship to a select group of foreigners caught many by surprise. After all, this Gulf state was well known for its strict laws and barriers when it comes to giving citizenship to foreign nationals. So, it is not a coincidence that this decision has sparked a significant debate among many people about why the UAE decided to take this major shift in policy. Therefore, let's analyze the real reasons and the possible regional impacts of the UAE decision to offer citizenship.
Increased Competition
The first notable aspect that needs to be explored is that UAE is the first Gulf Arab state to formalize a process aimed at giving expatriates an opportunity for citizenship. The official justification behind this move is to attract more talent which will have a domino effect on the prospect of boosting the economy. However, this is mostly a broad statement which must be broken down and analyzed.
The first notable factor that needs to be considered is the fact that more than 80% of the population in this Arab nation are foreign residents. On that note, it is important to emphasize that they have been the backbone of UAE's economy for decades but they lacked a clear pathway to citizenship. Therefore, many of these professionals are quite aware that they have limited options when it comes to planning for retirement and final settlements in a country, they get accustomed to over decades. One often plans for old age during one's active years in service and constantly keeps manoeuvring throughout the career.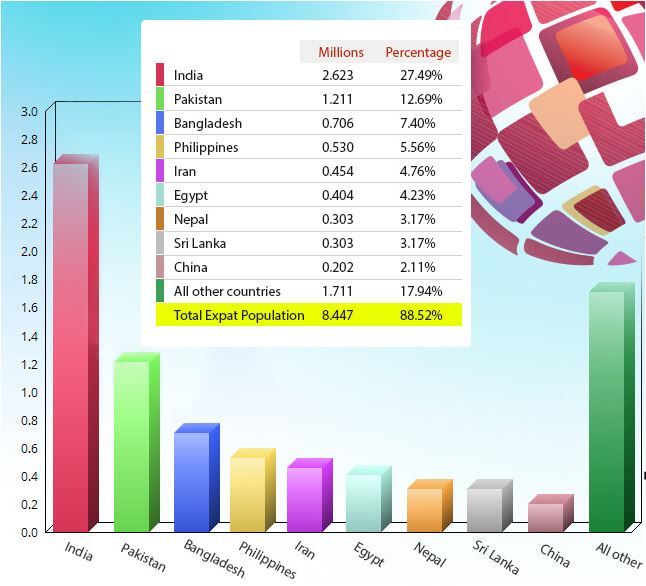 Moreover, many of these highly skilled professionals stay in a place like Dubai until they gained valuable work experience. They eventually set their eyes onto other countries such as Canada and New Zealand that are generally more open towards permanent immigration. The net effect of this has been that many highly skilled professionals started leaving UAE due to lack of a pathway for citizenship.
Also Read: Impress People With Your Mind, Not Your Wealth | by Khaled Almaeena
With United Arab Emirates offering a pathway to citizenship, albeit restricted to a select group, the gulf state has actually opened itself to the vast opportunity to compete with other countries for some of the most talented people in the world. The concept isn't new and we have seen USA offering its O-1 Visa since decades, attracting and offering citizenship to the creamy layer from societies across the world . The O-1 non-immigrant visa is for individuals who possess extraordinary ability in the sciences, arts, education, business, or athletics, or who have demonstrated a record of extraordinary achievements in the motion picture or television industry and has been recognized nationally or internationally for those achievements.
The promise of citizenship has a galvanizing effect since many of the current professionals that are there in the UAE and fulfill the QR's will likely decide to take the offer and stay in the country.
Economic Benefits
The second aspect of this analysis needs to observe through the prism of the economical impact. On that note, it is important to underline that the UAE will get a broad spectrum of economic advantages by adopting this plan.
First and foremost, the longer residency and citizenship benefits can have a significant impact as it can attract foreign investors. Indeed, this will optimize the economy of this gulf nation which has been hit hard due to the ongoing COVID-19 pandemic. Providing a pathway to citizenship is also one of the main prerequisites for many foreign investors to open or move their business to another country. The domino effect of that can be a significant capital investment and another industrial revolution.
The concept again isn't new, though applied in a multitude of forms. For example the US has been practicing and attracting capital and investments via it's EB-5 Immigrant Investor Program.
Thus the prospect of increased investment can have a galvanizing effect on the economy of the UAE, since it can attract as well as diversify the economy of the UAE. This can be a breakthrough since the most active economic contributors in the kingdom have, all through, been only the energy sector and the tourism sector. With both down, the harsh reality is that the economy is struggling from low oil revenues and the impact of the COVID-19 crisis.
The expectation is that the recovery of the global economy will not happen before 2023. Therefore, the UAE's pathway to citizenship can have a significant impact on the prospect of economical diversification, capital investment and economic recovery in this rich Gulf nation.
Regional Impact – Will More Arab Nations Follow Suit
The second notable aspect of this analysis is the impact of this decision on the region. To be more specific, the ultimate question mark here is if the other Gulf states will follow suit?
The anticipation is that the other Gulf states will likely follow suit and adopt certain pathways to citizenship. After all, states such as Qatar and Bahrain are also going through a challenging period as the main pillars of their economy are oil and gas, and tourism. Therefore, the prospect of attracting investors to their shores represents a major goal that can secure their economic wellbeing and social state in the decades to come.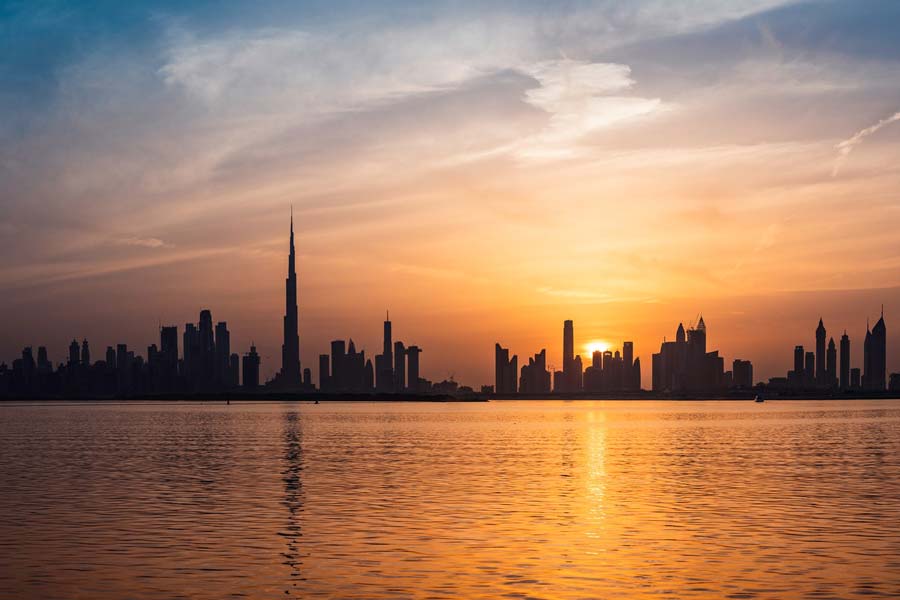 At the same time, many of the Arab Gulf countries are strongly reliant on importing foreign workforce. This is especially notable in Kuwait, Qatar, and Bahrain. Without this foreign workforce, these states will not be able to survive and their economy will be crippled.
Combined with that, it is imperative to understand that these states compete between them to attract some top talents. Doctors, teachers, engineers and many other professional foreign workers are highly demanded in the gulf countries. Therefore, it is safe to say that for the rest of the Arab countries to stay competitive with UAE, they will probably have to offer a pathway to citizenship to foreign nationals as well.
The Bottom Line
On a final note, we can conclude that the recent decision of the UAE to offer citizenship to foreign nationals might have a galvanizing effect on the economy and the future of this country.
After all, this decision can open up numerous opportunities that can attract some proven investors, and experienced in-demand professionals. However, it is likely that other Arab gulf states will also follow suit and that can prompt a regional competition among these oil-rich countries.