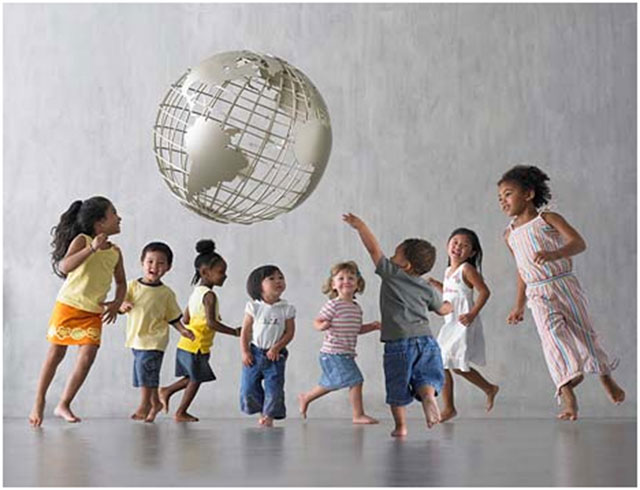 Education technology, commonly known as Edtech, is a revolutionary progression in the realm of learning and pedagogy. The undeniable skills of teachers and educators in various sectors can now be visited by a student sitting from anywhere in a world! So long as they have accessibility to the internet, nothing can stop these children from growing into their creative and intellectual potential.
Forget about learning through correspondence or swimming rivers across to reach a school, education technology helps you access school and learning in the palm of your hand. With methods like apps and video-calling, companies are using the most appropriate technology to create and promote ethically good learning material. With the help of the best teaching pedagogy from around the globe, its redefining learning using the same classroom approach except in a much more resourceful way.
The best bargain through which students gain from the most is that now the remotest of districts can have access to the gem of education that otherwise wouldn't reach it. Now even resources for competitive exams like IAS are also available online. Transformative practice, indeed!
Teachers from all around the world
Giving their audience an exhaustive list of teachers and mentors from different countries and coming from different spheres of education, education technology helps its audience and students to be with the one they connect the most to. Imagine the pure delight that it brings to a district that lacks public schools!
The demands of the society are hard to meet without a technical training or the right subjective knowledge one needs to make a place for themselves. It is indeed a pity that children either have to leave homes or travel a long way if they're residing in a remote district.
So here's solace for us all! Now one can easily manage not just work, but their daily dose of lessons to make up for years lost and to come. You wanted one centre with a teacher? Here, the genie lets you pick as many as you want.
Everybody is a student
Everyone from any walk of life or financial background can afford an education, it is mostly free of any changes or comes at a very nominal fee as opposed to private institutions. Who knew that the lack of infrastructure or tuition fee could be so beneficial? And you're not losing the expertise that comes from certified teachers or professors.
This will come a long way in enhancing the life chances and transforming the literacy situation even in the remotest locations across the world.
Interactive classrooms
New age education is incomplete without seamless education through interactive classrooms. EdTech has pioneered distance education by providing a borderless system that integrates educators with any interested student.
There is no dearth of resources- all you need is an uninterrupted internet connection. Students are free to take up courses in line with their interests and find relevant courses; sharing a classroom that transcends nationalities. This form of hands-on teaching is also ideal for students looking for additional studying and tutoring to aid their college/school courses.
New hope for educators
The biggest benefit has been derived by the various educators and teachers who now have a relevant source of income, especially those with no means to access better jobs due to their location or other restraints. Many students have turned into proficient teachers through EdTech to support their own education as well. It is also a great way to bridge the ever widening gender as well as economic gap.
An interesting thing to note about Edtech is the difference in the business models in Asian and European Markets, keeping in view the various linguistic barriers in the East that are seemingly absent in the West. Education Technology has proved to be a burgeoning market, with start ups sprouting all over the world by the minute owing to the expanding middle class. Digitisation of education has reformed new age learning for all.
However, for it to sustain and grow at the same time, digital literacy should first reach all before digital education. If this perfect integration is attained, the quality of human life will improve exponentially with every passing year.