On 20th December 2022, the Ministry of Electronics and Information Technology (MEITY) put out a Press Release about the nodal agency "India Semiconductor Mission".
The press release said:
"India Semiconductor Mission (ISM) has been set up as an Independent Business Division within Digital India Corporation. ISM has all the administrative and financial powers and is tasked with the responsibility of catalysing the India Semiconductor ecosystem in manufacturing, packaging and design" 
It further states that:
"ISM has an advisory board consisting of some of the leading global experts in the field of semiconductors" and "So far, INR 13 crore has been released to ISM"
The press release came a year after the formation of this body which was announced together with the Cabinet approval given in December 2021 for India's semiconductor incentive scheme with an initial overlay of 76,000 crore INR.
This is hence a good time to ask the question, 'what has ISM achieved in this one year?'
The sad reality is that apart from playing a part in organizing a "Semicon India" conference in April-May of this year and receiving a bunch of applications for the various incentive schemes, there is nothing much to show – in particular, there is Zero progress on the ground for the key mission of establishing commercial semiconductor chip manufacturing units also known as fabs
The incentives offered by the Modi government through MEITY and meant to be coordinated by ISM are broadly for four different categories – Display fabs, Silicon based semiconductor fabs, other kinds of semiconductor fabs as well as chip packaging and semiconductor design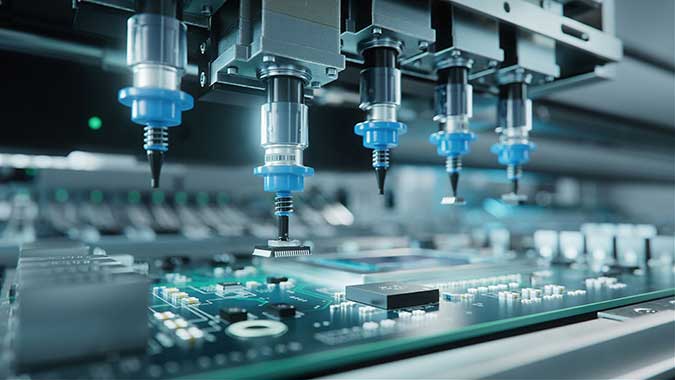 The schemes were open for applications from 1st January of this year and the first two categories namely Display fabs and Silicon fabs had a deadline of 15th February 2022. The rather short period was possibly because MEITY had opened "Expression of Interest" during 2020-21 where those companies or consortia considering these categories were given time to plan and submit a draft proposal including the kind of incentives sought from the government
As per the ISM announcement on 19th February 2022, five applications were received in those two categories before the deadline. Names of those who applied in the other categories by mid-February were also announced though those schemes are still open to applicants
In interviews given on 23rd Feb 2022, Minister Ashwini Vaishnaw had said that ISM expects to complete the entire process of evaluation of the applications received by mid-February and sign agreements with companies in 8-10 months, however the promise was not kept
In November last year, during the Economic Times StartUp Awards function the Minister said "Hopefully by 1st Jan of 2023, we will have at least 2 proposals for fab in India approved". Yet again, nothing happened by that date, the latest rumour is February 2023
At the root of this lack of confidence in taking decisions is likely to be the technical inexperience of the nodal agency. While forming ISM, it was hoped that it will have a leadership including CEO, CTO and CFO who have many years of experience in semiconductor industry including global
Currently, the combined semiconductor industry experience of the staff of ISM is likely to be just a few years and that of people in key roles is likely to be a big zero. Use of "administrative and financial powers" in the latest press release about ISM is an indirect admission that it has not turned out to be a technically strong body as was envisaged in the beginning
MEITY has been taking refuge in saying that ISM has an advisory board with semiconductor experts. A closer look at this 20 member board reveals that nearly three-fourth of them have no semiconductor industry experience. The ones who have – be it in fabs or design or packaging – are mostly not Indian citizens and one of them had even written negatively about India aspiring for semiconductor fabs a few years ago
A classic example of how the formation of this body has only added more "Administrative" layers is evident from how it is handling the efforts at commercialization of India's existing Silicon fab namely Semiconductor Lab (SCL), Mohali.
Despite Scientists up to grade G in MEITY and a bunch of electronics graduates hired for ISM, the process of commercialization of SCL is through hiring an external agency which is then expected to take two years to study, propose and enable the execution. One year after deciding to commercialize SCL even the process of hiring such an agency is not complete.