It was drizzling when I came out of my routine schedule to enjoy the beautiful day. My daughter took her cycle out and started roaming around and enjoying. While I stood observing my little princes cycling, two of my neighbors came out and joined me. I greeted them with a formal hello and just remained silent.
Looking at the plazzo that Mrs. Ruby wore, Mrs. Komal remarked, "You look great in this outfit, even I have purchased one such but I don't know if it will look good on me or not!" Hearing this, I immediately responded "No, you just try once, it will look really good on you!" Komal was still doubtful about her looks. I boosted her confidence with a small compliment, "Mrs. Komal, you have pretty long hair, good figure & admirably fair colour; you will definitely look gorgeous." Ruby was silent! May be she didn't like me admiring Komal.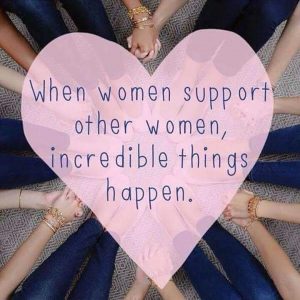 After a small silence of a few seconds, Mrs. Komal slowly replied, "I don't know whether I will look good or not, but this is sure that I will definitely try it once because nobody has ever motivated me like this."
If we women want to be empowered then we should first learn to support OTHER women and motivate them in every aspect of life.
When a girl child is born, parents are not that happy. When her schooling comes then they look for a school with less fees, but the girls know how to get the best out of the worst. When it comes to choosing the college and career, again a cheaper one is preferred, and all this nuisance is done in the name of saving for the girl's marriage!
"A Successful woman is one who can build a strong foundation with the bricks that others have thrown at her"
Now if somehow she manages to get a bachelors degree, people surrounding her are much more worried than her parents for her marriage, especially the females close to her family. Then if she completes her masters, comes the long list of expectation from her. She should apply and secure a good job in some reputed company. She should get a good husband as though she has to craft one for herself and the expectations continue endlessly.
On the other hand, boys should be given the best schooling, sent to the most reputed college, a career of his choice, marriage of his liking and so on. The marriage of the son should be a grand one without any compromises. However, never ever does the thought for saving for the son's marriage crosses the mind of the parents. After graduation, post graduation becomes compulsory. After PG, getting a job only in a reputed company is not the criterion for him. Rather any job is fine for him under the excuse of being a fresher and a better one in a good company can wait till he gains some experience and applies.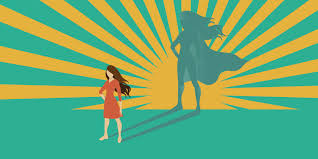 It is here that the mothers of today should assert. She needs to take a firm stand that no matter if her daughter gets the best job or not, no worries that she gets the ideal husband or not. The only thing that should matter is that she is able to stand on her own and not be at the mercy of anyone else.
Let's take a oath on this International women's day that we will always appreciate, motivate, help, guide, support each other in every phase of life. We will make ourselves strong, so strong that we will never again have to use the word "Women Empowerment".