Whether we like it or not, there is no denying the fact that online advertising is, at present, the most powerful, cheapest, easy to monitor, and the best for getting quick engagement results. Social media websites like Facebook, LinkedIn, YouTube, and Instagram make it easy to generate leads and direct viewers to your eCommerce website.
Out of several ways to catch eyes, video ads are the most popular. Rather than seeing images or an intricate set of text, stunning videos can create the desired impact by targeting the right audience.
Having a visually appealing ecommerce site can also help you to sell your ecommerce site at a high price. There are many ecommerce business brokers that can help you with the valuation of your ecommerce site.
This article is for you if you are planning to use storytelling and create an impeccable video ad to take your business to the next stage. Read on to explore how creating a video ad is easier than you could ever think and where to hunt for a free and exclusive video maker for ecommerce businesses.
What is Storytelling?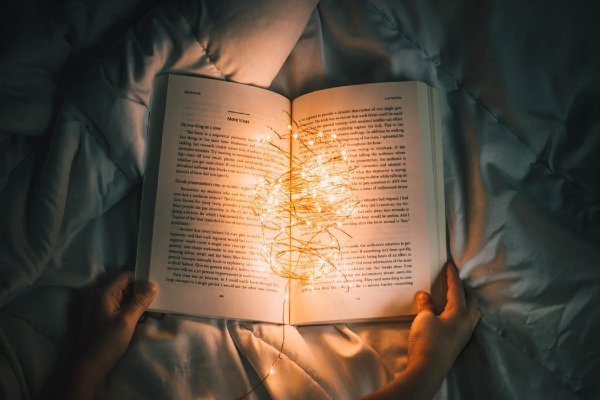 Storytelling is as old as human civilization. Whatever we know about this world is a result of storytelling by our ancestors.
Stories engage the audience in a way no other form of advertising can. Stories hook them, entice them, mesmerize them, and increase their curiosity to explore more.
But, isn't this something that an eCommerce business wants to do with their audience?
Hence, the popularity of storytelling as a method of advertising.
How to Master the Art of Storytelling to Win Customers
We live among stories. But, rarely do we realize that. To make your mark in the spider network, follow the 6-step guide mentioned below.
 1.

 Value Your Audience's Time
In the online world, time is everything. Users scroll down their feeds extremely fast. To stay relevant, you must craft a video that attracts them at first glance and entices them to watch further.
As a rule, the first five seconds of a video is the most important. Viewers create their first impression about your videos and brand by looking at it impassively. The first five seconds is your chance to make them curious and interested to hang on.
The first rule of storytelling is that it should make its audience curious. Present stunning visuals, thought-provoking images, or an action-packed sequence, and grab eyeballs.
 2.

 Get Close to the Audience
Each product has different takers. The second step of storytelling is that it should be audience-specific and viewer-centric.
Remember the adage 'one size fits all'? That is certainly not the case with business-style storytelling.
Identifying the right type of audience can be a gamechanger for your video ad and to your business. Social media websites are generous to publish details such as the age group of their users, time preferences, search preferences, demographics, interests, and dislikes.
Make use of social media analytics to gather information about your target audience. Knowledge about the target audience can help you to create the right pitch and the right content for your video ad.
Guest Authors – Submit Your Articles, Stories and Scoops here >>
 3.

 Decide Your Goal
Let's accept the fact first – you are crafting a story to increase your customer-count.
Many first-time video ad creators forget this fact and focus solely on the story aspect and completely ignore the marketing component. Yet others focus solely on the marketing component and ignore the story part.
Both ways, you stand to lose a sizeable chunk of your audience.
As an eCommerce business promoting products or services, it is your primary task to make the video ad actionable.
The idea is to tell the customer, "Heck yeah! So you clicked on our ad and watched it. Now visit our website and make a purchase".
 4.

 Make an Emotional Connection With Your Audience
The following eight emotions drive the way we think about a story:
Fear, Surprise, Anger, Trust, Sadness, Expectation, Joy, and Disgust.
The best video ads help release dopamine, the 'feel-good' hormone. Create videos that titillate any of these emotions and pitch in your eCommerce business towards the end.
For example, if you share a story that makes the viewers sad, then show in the end how one of your products can alleviate the sadness.
 5.

 Rely on True Stories
It looks good when a supermodel promotes a soap. Compare this to a daily wager who toils hard through the day, returns back from his work, applies the soap, and feels rejuvenated and energized. Now imagine the target audience for the product is the daily wagers.
Which of the two do you think would appeal more to the tastes of this category of audience? Of course, the second one.
That is the power of true stories. They instantly relate to the viewers' life. When the groundwork is complete, it is only a matter of time before they turn into your customers.
 6.

 Make Your Brand's USP a Part of the Story
To make your video stories have an everlasting impact on the minds of your viewers, ensure that the stories reflect your brand's USP in every video you share.
Look at how all big brands share different stories but have a central and brand-based theme that recurs in all video ads.
Find out your brand's focal theme and include it in all your stories. This would motivate your audience to keep coming back to you for more such thematic content.
How to Create Catchy Video Ads That Tell Provocative Stories?
Composing a story is easy. Putting it all into a video is tough.
After all, video creation is about understanding the technical aspects of video editing more than the story.
Not always, though. A free video ad maker like Lumen5 makes creating your impeccable videos a 5-minutes and 5-steps affair.
How to Create Video Ads or Slideshows?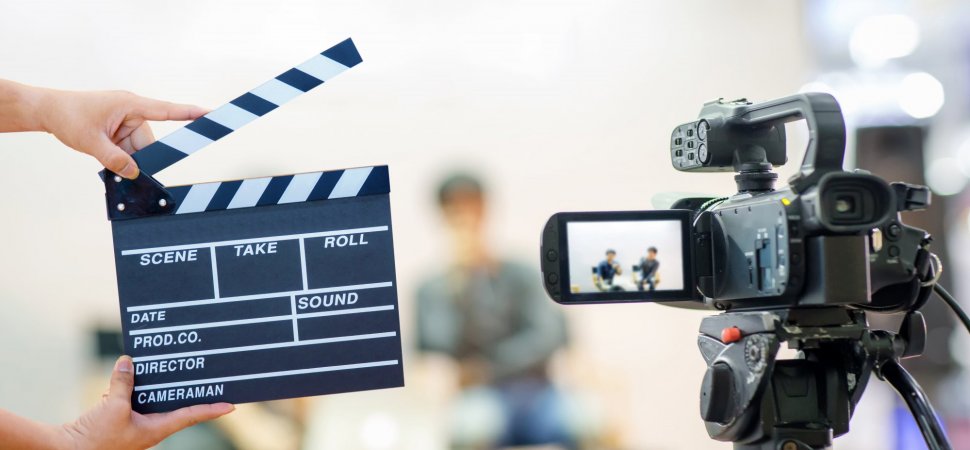 Craft a story through pictures, videos, and music
Create an account at Lumen5 and log-in to your profile.
Upload pictures and videos from your gallery or browse from thousands of pictures and videos inside the video app and create a template that suits your theme
Edit your video or slideshow. Add transition effects, animation, filters, watermarks, and text effects
Save the video, download it, and share instantly
The Final Words
Video creation could never get easier than this. In case of storytelling for eCommerce business, speed is everything. Lumen5 video-editing app creates world-class video ads that will take your storytelling skills to new heights.
Customers love stories more than anything else. Make your stories speak and walk, and in return, you would get customers who would come back to you time and again.