This is the second article (S No: VI-360.02) of the series "Visit India 360". It's an endeavor initiated by N4M, through a series of articles highlighting the various facets of 'Indian Tourism', and in the process synch with the ongoing efforts to make India the preferred destination of World Tourism.
In modern times, tourism industry is one of, if not, the fastest-growing industries in the world. This is so because tourism or wanderlust is one of the most important aspects of spatial behaviour of humans. The innate curiosity of mankind for the unknown and the unexplored has given a huge fillip to this industry. The reason for this are not far enough to seek as according to World Travel and Tourism Council, the total global capital investments in this industry, around 11% in worldwide consumer spending and world's total volume of international trade in tourism goods and services come together to make tourism one among the top three sectors of international trade.
Mountains of the World
Mountains have been one of the topmost natural attractions of the world right throughout history due to their natural beauty, salubrious climate and surroundings, aura, mystery and grandeur, though not necessarily in that order. About 24% of the land surface of the world lies under mountains and they are found on all continents and in nearly all ecosystems, be they deserts, tropical forests or Polar Regions. All mountains are prone to rapid changes in their climate, altitude, climate, soil type and vegetation types over very short distances. Rainfall variations are very significant and it leads to weather being very unpredictable. All these attributes create a unique ecosystem on a mountains, which, along with ecological and cultural attributes make them favourite tourist destinations.
UNWTO defines mountain tourism as a type of "tourism activity which takes place in a defined and limited geographical space such as hills or mountains with distinctive characteristics and attributes that are inherent to a specific landscape, topography, climate, biodiversity (flora and fauna) and local community. It encompasses a broad range of outdoor leisure and sports activities".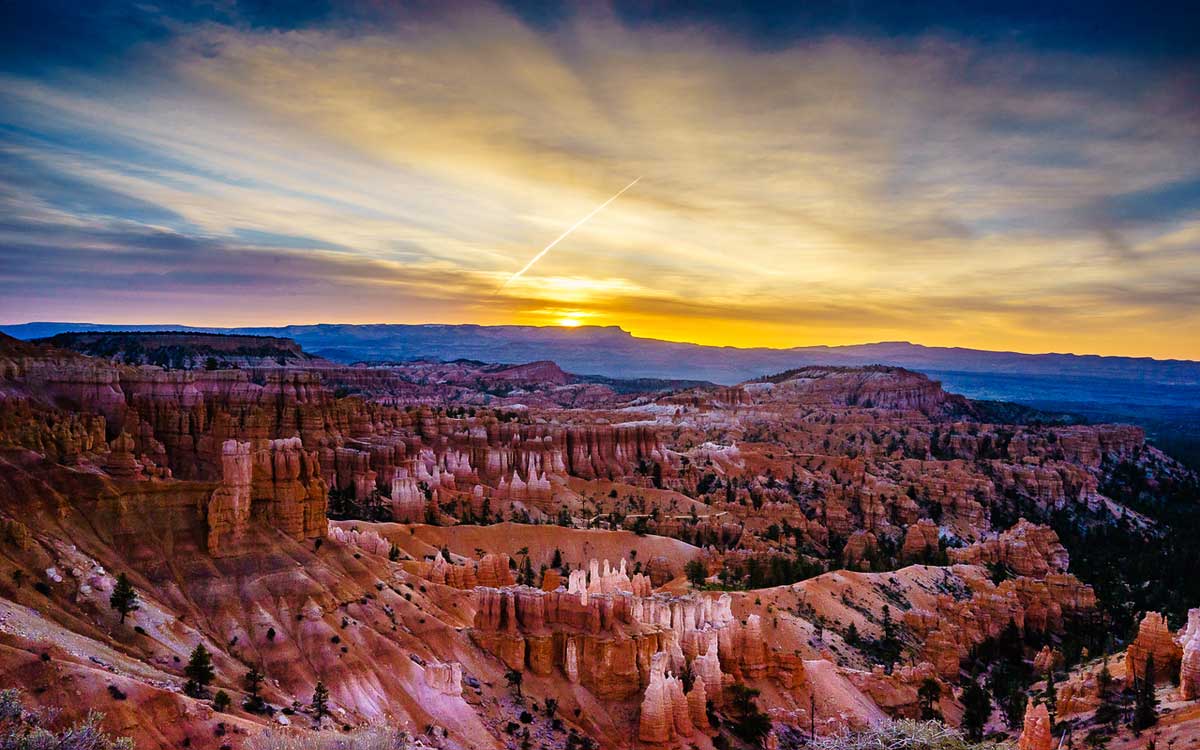 Mountains possess unique landscapes and biodiversity and visitors are fascinated and seduced by clean and fresh air, pleasant weather, scenic beauty, unique landscapes besides the local flora and fauna. As 'zones of refugia', mountainous regions have ideal conditions for both relaxation and recreation. Tourists visitors to hills and mountains indulge in host of activities such as walking, hiking, rafting, skiing, mountaineering, snowboarding, bird watching,sledging /tobogganing, mountain biking etc.As popular tourist destinations, mountains are second only to islands and beaches. Since mountain tourism is complementary with other economic activities, it generates job creation across a range of sectors, stimulates local economic growth and contributes to GDP. It generates around 18-20% of world tourism per year which in economic terms is equivalent to US $ 80-90 billion.
Now, even remote and inaccessible mountainous regions have been brought within the reach of tourists due to the development of modern communication and transport technology. Despite this, the distribution of mountain tourism is very uneven. Take the case of European Alps which are visited by nearly 120 million tourists every year due to the presence of significant and advanced tourist infrastructure, which is found missing in nearly 35-40% of communities which long for any form of tourism at all.
Mountains of India
Since times immemorial, hills and mountains have occupied a prominent place of pride in Indian culture as they are considered celestial abodes of gods. Some such particularly sacred mountains, mention of which is replete in Hindu religious texts, are mounts Kailash, Vaikuntha, Meru, Govardhan and Kishkindha. In the Indian context, these mountains commanded reverence and divinity as sages and hermits meditated here. In earlier times, as means of transportation were in a very rudimentary stage, rugged topographic barriers kept mountains and hills relatively isolated and remote which contributed to their aura, majesty and grandeur. This isolation and remoteness also helped to maintain their unique biodiversity and culture intact.
The land of India is truly blessed to have major mountain ranges of the world in its lap. These mountain ranges are the majestic Himalayas, Karakoram and Pir Panjal Range, Eastern Mountains or Purvanchal Range,the Satpura and Vindhya Range, the Aravalli Range and the Western and the Eastern Ghats. These ranges are important for their clean air, fresh water, rich biodiversity, lush and verdant landscape, cultural diversity and spirituality. Some of the most famous and important pilgrimage centres such as Amarnath, Vaishno Devi, Badrinath, Kedarnath, Gangotri and Yamunotri are located in mountains and hills only.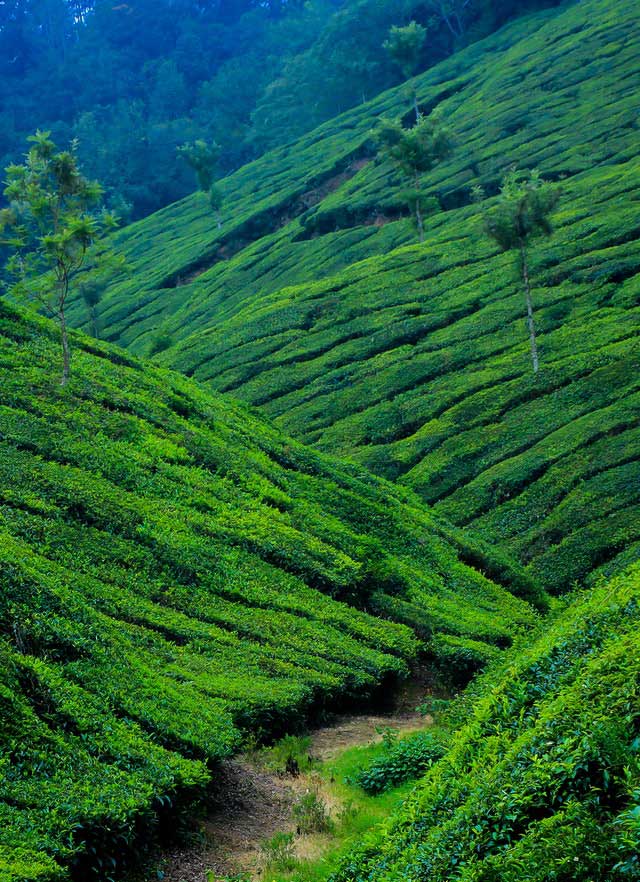 The British were the ones to introduce the modern concept of hill stations into India as they were the natives of a wet island and could not handle the scorching summer heat of the Gangetic plains.The concept transcended religious connotations and went a long way in bringing mountain tourism well within the means of Indians, especially the well-heeled ones. Initially, people went to hill stations to escape summer heat but in the present times, a visit to a hill or a mountain has become a 365 days a year activity. This has been made possible by vastly improved communication and transport facilities. Besides, increased awareness about hill stations, increased leisure time, availability of disposable income along with aggressive marketing pitch by assorted tourist players have played an equally important part.
The truly majestic and mighty Himalayas is the highest and most famous mountain range of India. It boasts of almost all the highest peaksin the world and is also the primary source of mighty and grand rivers such as Indus, the Ganges and the Brahmaputra. With an elevation of around 8,848 m, the Mount Everest is its highest peak. The eastern and western points of the Himalayas are the Nanga Parbat and Namcha Barwa. Located in its northern part is Leh-Ladakh, a surrealistic tourist destination, where visitors get to admire naturally beautiful landscape andsoak in spirituality and serenity of the place. Here, they give form to their fantasies and indulge in nature walks, trekking, mountain climbing and mountain biking.
To the north-west and south of the Himalayas lie the Karakoram and Pir Panjal Ranges.K2, at 8,611m, the second highest peak of the world, lies in Karakoram Range only. It has the most glaciers in the world barring the Polar regions and two of them, the Siachen and Biafo glaciers, are counted among the world's largest glaciers. The stunning Pir Panjal range, also known as the Lower Himalayas, extends from Himachal Pradesh into Jammu and Kashmir. It encompasses a number of valleys and hill stations such as Gulmarg. The Jhelum, Chenab and Ravi flow through this range.
To have an eye soothing view of the snow covered and enchanting peaks of the Garhwal Himalayas, the visitors visit the lush meadows of Tapovan in Uttarakhand. In order to ogle at the five snow-cappedPanchchuli peaks in the Kumaon Himalayas, the tiny hill station of Munsiyari in in Pithoragarh district of Uttarakhand provides an excellent vantage point.
The Himalayas extend along the eastern part of India as Purvanchal Range. It is not as high as the Himalayas, but covers most of the states of the Northeast, colloquially called the Seven Sisters. The range is made up of the Patkai-Bum Hills which lie on the border with Myanmar, the Garo-Khasi-Jaintia Hills and the Lushai or Mizo Hills in Mizoram and Tripura. The wettest place on the face of the globe, Mawsynram, is located in Khasi Hills only.
God did not forget central India while distributing verdant mountains and provided this region with the Satpura and Vindhya Ranges which run parallel to each other. According to the ancient Indian texts, the Vindhya Range is the southern boundary of Aryavarta beyond which lay the territories of the Dravidians. The Satpura range is higher and gives rise to Narmada and Tapti rivers. Dhupgarh Peak at 1350m and Sadbhawna Shikhar or Kalumar Peak at 752m are the highest points of Satpura and Vindhya and ranges. Housing many beautiful hill stations like Panchmarhi, national parks like Kanha and spiritual sites such as Amarkantak and Omkareshwar temples, these ranges attract tourists like no other.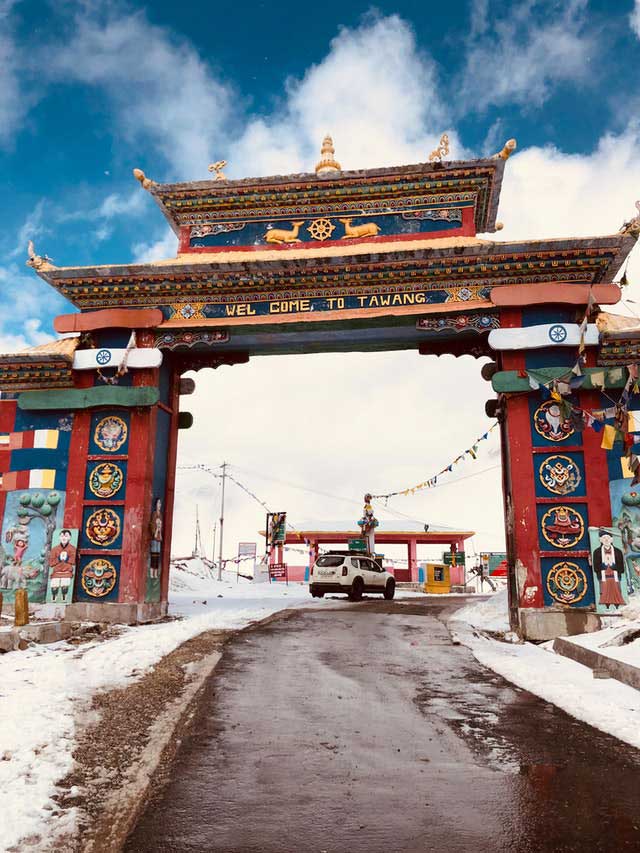 Meaning 'a line of peaks' in the local lingo, the Aravalli Range is the oldest fold mountain system in the world, that spans for around 800 km, covering Delhi, Haryana, Rajasthan and Gujarat. Guru Shikhar, at 1722m, is the highest peak in the Aravalli and located in Mount Abu, the only hill station in desert state of Rajasthan. Sabarmati, Luni and Banas rivers flow through this range while Udaipur, the city famous as Venice of the East, lies on the southern slope of the Aravalli hills. These hills act as a buffer for monsoon winds and prevent them from reaching the Thar Desert.
The mountain range of Western Ghats is 1600km long which runs from Gujarat and down to Kanyakumari in Tamil Nadu. Also known as Sahyadri Mountains, it comprises of Nilgiri Hills (known for lush tea plantations) and Cardamom or Elephant Hills. Anaimalai,at 2695 m, in Kerala is highest peak of this range. River Tapi in Gujarat, rises in this range and crosses the states of Maharashtra, Goa, Karnataka and Tamil Nadu while running parallel to the Arabian Sea. Other important rivers of the range are Krishna, Kaveri and Godavari.Ooty or Udhagamandalam, Bandipur National Park and Jog Falls are some of its famous tourist attractions. As the Western Ghats is home to great biodiversity with around 139 mammal species, 179 amphibian species, 250 reptile species and 508 bird species, it has been declared a UNESCO World Heritage Site.
Running parallel to and lower in elevation than the Western Ghats are the Eastern Ghats which run right down to the Bay of Bengal. This range extends through the states of West Bengal, Odisha, Andhra Pradesh and Tamil Nadu. Rivers Mahanadi, Godavari, Krishna and Kaveri fall into Bay of Bengal through Eastern Ghats only. Located in the Godavari river basin, Arma Konda or Sitamma Konda, at 1680m, is the highest peak of this range.Eastern Ghats is the location of Tirumala Venkateshwara Temple in Andhra Pradesh, an important Hindu pilgrimage site. Two important cities of the Eastern Ghats are Bhubaneswar and Vishakhapatnam.
Challenges Ahead
Tourism, especially the mountain variety, has a special importance for a country like India, endowed as it is with naturally abundant and beautiful landscape. White Industry, as tourism is popularly categorized, in in the country is growing at a good clip. This is due to the fact that people today possessenough leisure time, disposable income and a willingness to explore the unbeaten path. Although the economic impact of mountain tourism cannot and should not be ignored, one must also keep its social and cultural aspects in mind as sweeping them under the carpet can have serious and far reaching consequences.The lure and glitter of an ever-increasing tourist traffic should not be allowed to obscure theenvironmental and ecological and environmental changes wrought by tourism. The income and job generating capabilities of this smokeless industry are acknowledged by all, but its impact on the local environment needs to be studied carefully and lessened.
Also Read: Beaches – The Engine Of International Tourism | Indian Beach Tourism Comes Of Age
Some disadvantages of mountain tourism aregrowing number of tourists who are lured by clean, fresh air and water besides the sylvan surroundings. The presence of tourists is generally concentrated in smallerregions, which leads to overcrowding of once pristine region and the increased traffic leads to air and water pollution.More visitors leads to littering and increased noise levels. The use of paths, slopes and tracks by a large number of tourists and their vehicles leads to soil clearing, clearing of precious vegetation and an alteration of vital and once beautiful landscape. Also, trees are felled to provide fuel wood and timber.
The communities living on hills and mountains are very susceptible to changes due to tourism activities and their impact. This may lead to loss of cultural identity of the communities and this can be catastrophic.
Poorly planned tourist activities and their faulty implementation has a serious and debilitating impact on the fragile ecosystems of the mountains and consequently, on the people who inhabit such mountainous regions. But, well-planned and managed tourism helps to mint money and alleviates poverty.This, in turn, helps to diversify the local economy of the region, provides services to the local community and improves the local infrastructure. As employment generation and income increases, it betters the self-sufficiency of the local mountain communities.
The foremost positive impact of tourism is that by generating local jobs, it helps to prevent urban relocation. A positive self-sufficiency leads one to feel pride in one's own cultural traditions. By an increase in the awareness of the visitors, it helps to appreciate natural, cultural and historical values of a particular region and its native communities.
Also Read:
RSS Error: https://news4masses.com/category/travel/feed is invalid XML, likely due to invalid characters. XML error: XML_ERR_NAME_REQUIRED at line 1, column 2