Previously, it was counted as a trend where heroes would be projected on screen in various roles. They would occupy the maximum show time and heroines were presumed as secondary characters whose presence was enjoyed by the audience as a relief from serious scenes. While most of the film makers were male, the industry was male dominated and often women faced a tough competition in surviving amidst the politics and the injustice meted out to them.
However, with the passage of time, the hands have changed as women started to direct and produce films too. They often retold stories or made films where a female would be the central character and the story would be narrated from her point of view. While Hollywood took the first step in liberating the film industry from the shackles of conventional male cinematographers and made it gender neutral. The Bollywood too emerged following the similar footsteps and brought forth feminist movies that were both commercial and documentary in nature. Indian society which is parochial in nature did resent the movies at first and many of them was censored by the Indian Censor Board. These movies were not received well by the traditional, orthodox people and were often criticized. But, these documentary films have started a revolution and achieved a major progress.
Simone de Beauvoir the famous French feminist activist urges that it is essential that women should be given access to projects and activities as performed by the men. Moreover, she highlights how women should be treated equal to men and this thought can be encouraged by altering laws and customs of the society. Today the film industry echoes such an emancipated thought and cultivates the ground for allowing the women characters to take over the screen. Although many female directors failed in being recognised by the Academy of Motion Pictures but they have come a long way in bringing before the common masses something factual and something innovative.
Here is a list of feminist movies of all time that you can kick start your weekend with. Get that bottle of wine and snacks close and dive into these mind blowing movies.
1. Little Women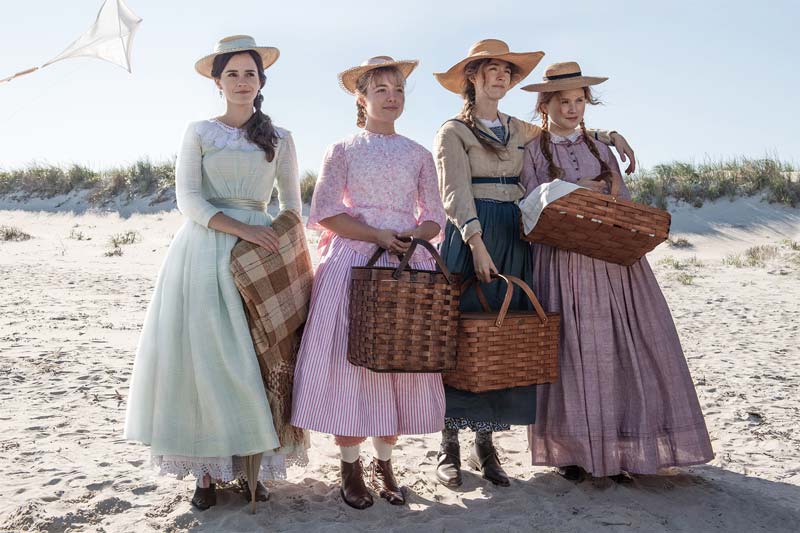 Originally it came out as a novel written by Louisa May Alcott. She was an American writer and the title of her novel "Little Women" makes it clear how the story is all about four sisters. As the novel was widely read and enjoyed, Greta Gerwig decided to film the novel and it was released in the year 2019. The 2019 version of Little Women casts Emma Watson as Meg, Saoirse Ronan as Jo, Florence Pugh as Amy and Eliza Scanlen as Beth. The film is all about these four sisters who faces ups and down as they reach adulthood. With an IMDb rating of 7.8/10 the film was released on 25th December at USA. The movie poses the challenges faced by women, as the family struggles to survive without a male member to take care of them. The father has gone fighting in the American Civil War and the disappointed daughters gropes to find love. The story is an autobiographical account of Louisa May Alcott's life. The sisters shares a bond that is cherished by the readers, they help each other and stand for each other. They do things they love and acts out dramas and each finds a way to have an adventure of their own.
2. Pride and Prejudice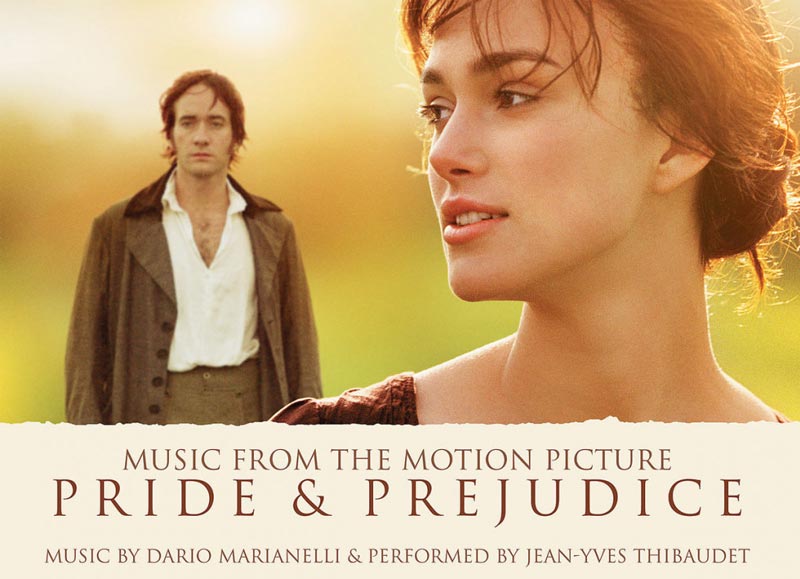 Often considered as a feminist movie, it is a famous non-fictional novel drafted by the famous female writer of the romantic age of literature; Jane Austen. The novel was adapted into films several times and the audience went gaga over the 2005 version of the film staring Keira Knightley as Elizabeth Bennet. The movie explores the position of women in society during the late 18th century England. Money and marriage for seeking social status and advantages were a primitive concern for people then. However, the protagonist steps ahead and denies to be given hand to martial joy just for the sake of the trends of the society. She speaks her mind and takes her decisions and this differentiates her from the rest of her sisters. She defies social status and questions Mr Darcy's assaulting words "She is tolerable, but not handsome enough to tempt me." The beautiful romantic story that pops out amidst the rebels of Elizabeth keeps the conventions aside and ends on a happy note. The movie has an IMDb rating of 7.8/10 and is available over Netflix.
3. Bulbul
Released in the year 2020, this Bollywood movie covered several feminine issues starting from child marriage to rape. The protagonist of the film has been given a divine touch and there are several supernatural twists. A gothic work it was produced by Anushka Sharma and Karnesh Sharma. Aired over Netflix the movie has an IMDb rating of 6.5/10. A movie which is set against the Bengal presidency of 1880s, the plot revolves around the journey of a women from innocence to maturity and gaining strength. The central character is a girl named Bulbul who falls in love with her husband's brother . Her husband (Rahul Bose) upon learning about her infertility whips her and leaves her to death. The movie was shot at Kolkata and stars actors of Tollywood industry. Parambrata Chatterjee who plays the role of the doctor; Dr. Sudip, Paoli Dam as Binodini and Tripti Dimri as Bulbul. It is a must see for all especially people who loves the horror, thriller and mysticism genre.
4. Pink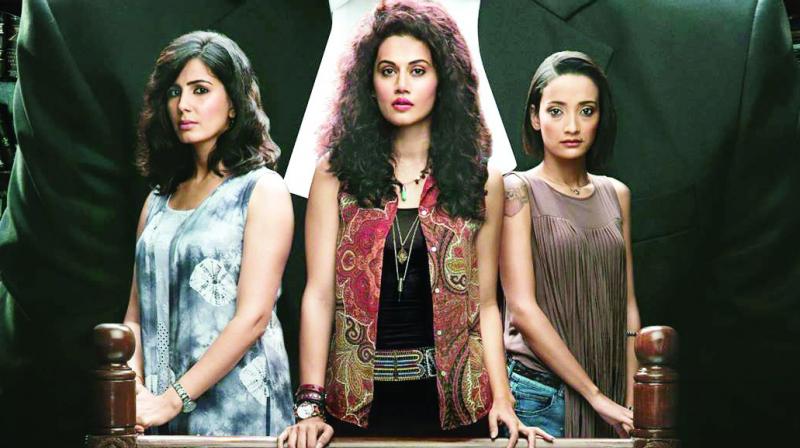 A documentary Bollywood film, Pink was released on 16th September 2016. It made its way towards bagging 157.3 crores and was a huge success. It screened 3 women who were repeatedly catcalled by a group of young guys until of the girls Mrinal is molested. One thing leads to another and the case is taken up by the court. The major portion of the film is filmed in a court and Amitabh Bachchan plays the role of an advocate and surrogates their situation until it is made clear that Mrinal aka Taapsee Pannu is an innocent victim. As the women fights back, it intrigues several questions that has been answered in an orthodox way till date. The certain degree of liberty which was denied by the society to women is shamed here. With an IMDb rating of 8.1/10 the movie is available over Disney Hotstar and has been directed by Aniruddha Roy Chowdhury.
5. Enola Holmes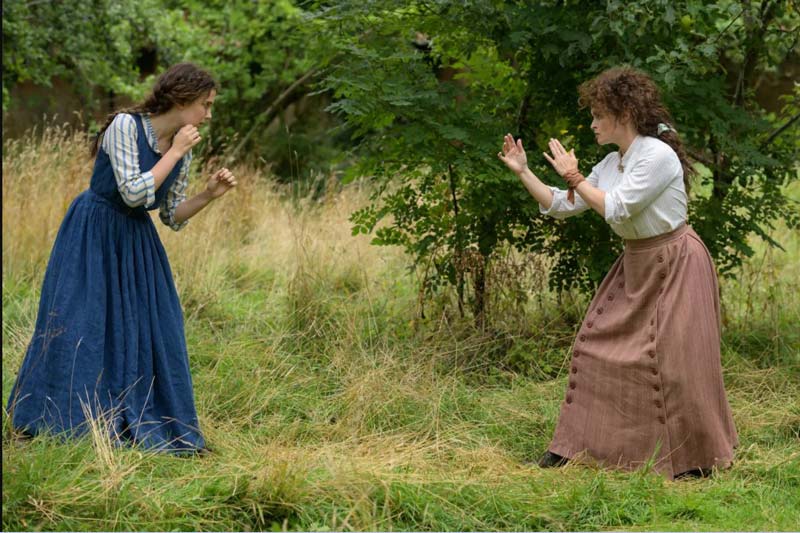 Many of us are an ardent fan of Sherlock Holmes and have read the books of Arthur Conan Doyle and drooled over the series of crimes and detective. However, this time Harry Bradbeer comes up with a new plot, and although he sticks to the old one but he improvises it by bringing in a new character; Enola Holmes. She is Sherlock's sister and has his wit and impresses the audience by breaking out from the etiquettes and manners that women were supposed to follow then. She has been constantly labelled as a wild daughter of a wild woman as she gets into an adventure while hunting for her mother. Enola Holmes played by the actress of Stranger Things; Millie Bobby Brown and Helena Bonham Carter known for her famous role as Bellatrix Lestrange in the Harry Potter series, is casted here as Enola's mother; Eudoria Holmes. The women conspires to bring forth an awakening and it's true that "the world needs a change". The movie highlights feminist movements and women demanding equal voting rights.