Technology is a massive part of our lives. We use it to communicate, learn, and entertain ourselves.
With the arrival of smartphones and ipads, doing anything from playing games to browsing the Internet has become easier than ever.
With just a simple tap, you can gain access to a vast amount of information worldwide!
But did you know that you can leverage technology to make some extra money?
As working remotely becomes more common and companies change their work policies, it seems there will be more chances to earn money in your spare time.
The UAE, for example, has just adopted a four-and-a-half-day work week with employees coming to work from Monday to Thursday and leaving their jobs early on Friday.
If other countries follow suit, it can revolutionize global working schedules!
Until then, those who have free time on their weekends or work from home can still benefit from the many money-making options available online.
This blog will discuss seven innovative ways to use technology to make extra money! Keep reading to find out what they are!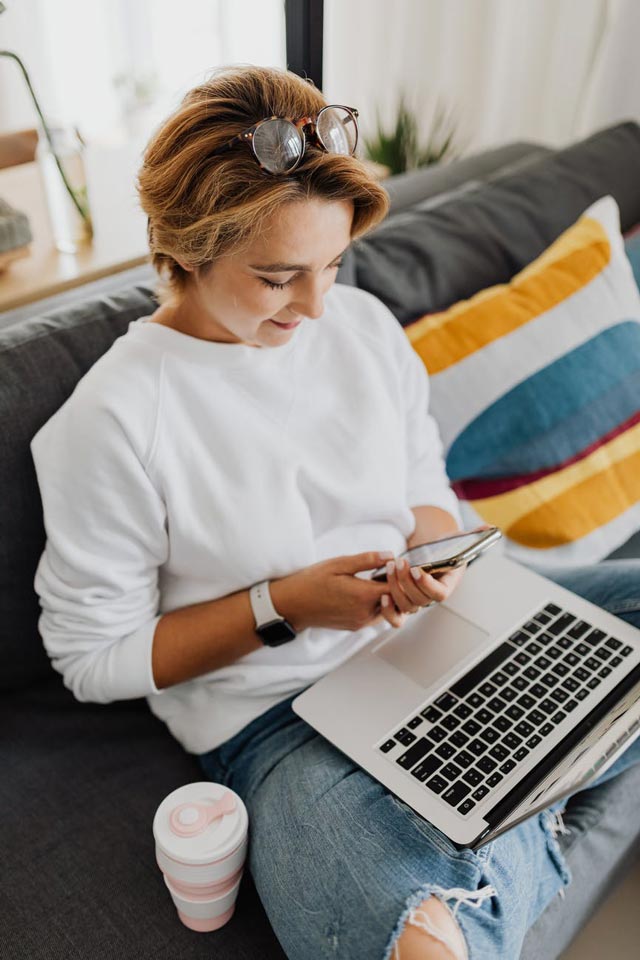 1.   Use Online Surveys to Make Money
You might have encountered surveys in college or remember businesses handing out questionnaires in the street to collect opinions and information.
Times sure have changed with digital tech! Now, companies who want consumers to voice their opinions can upload the survey online, and users can easily sign up to take one.
Adding rewards such as cash and gift cards has also become more accessible. If you want to sign up with a survey site, you can quickly redeem your points for cash through direct transfers through Paypal!
Or, if you want to receive gift cards, you can also redeem your points and get yourself a reward to spend on Amazon, Walmart, or Target!
You just have to create a profile and get matched with surveys.
The more surveys you choose and take, the higher your earnings, so register here and get started!
2.   Use Your Skills to Do Freelance Work
Do you have a skill that you can offer others? Are you an expert at something?
You can become a freelancer and use your skills to get paid! Sites like Upwork or Fiverr allow users to post their services, which other people can then hire.
This is a great way to get started if you are new to freelancing, as it allows you to build your portfolio and attract more customers.
You can offer various writing, design, programming, marketing, etc.!
Freelancing gives you the chance to be flexible and work from anywhere globally as long as you have an internet connection.
So if you want to travel and still make extra money, freelancing is a great option!
3.   Complete Tasks for Extra Cash
Many websites and apps allow users to complete simple tasks to earn money.
Some sites reward members for watching videos, shopping online, and playing games.
You can redeem points for either gift cards or cash.
Other sites allow you to complete online surveys, data entry, and transcription tasks.
These sites are free to join and easy to use!
You can learn how to make extra money in your spare time by simply signing up and completing a task or two!
The most popular sites that offer tasks include CrowdFlower and UserTesting.
Note: always be sure to read the terms and conditions of a website before signing up!
Some sites may require you to complete several tasks before redeeming your rewards. Others may have an age restriction.
Ensure you are aware of these things before starting to work on a website!
4.   Sell Items You No Longer Need Online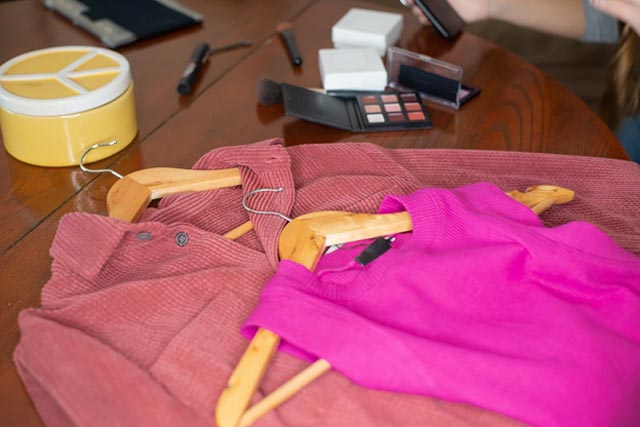 Do you have any old clothes, gadgets, furniture, or other items lying around your house that you no longer use?
You can sell your items online and make some extra cash!
Many websites and apps allow users to post their items for sale. You can check out sites like eBay, Craigslist, and Kijiji.
Selling your items online is a great way to declutter your house and make some money simultaneously!
Remember to read the terms and conditions of each site before you start posting items for sale.
Some sites may charge fees for selling items, while others may not.
Make sure you are aware of these things before getting started!
5.   Try Becoming a Virtual Assistant
Do you have great organizational skills? Are you a whiz at answering emails and managing calendars?
If so, then virtual assistant work might be for you!
Virtual assistants provide support to their clients remotely. This can include tasks such as answering emails, managing schedules, making travel arrangements, and more!
Many virtual assistants work for multiple clients at once, so this is a great option if you want to work flexible hours.
You don't have to work onsite by going virtual when you can get tasks done with just a headset and laptop!
Many online courses can teach you the ropes of becoming a virtual assistant.
You can also find more information online by doing a quick Google search.
Once you have some basic training, you can start applying for virtual assistant jobs on websites like UpWork or Indeed.
Note: always be sure to research a company before accepting a job offer!
Some companies may require you to complete a task or two before they hire you. Others may not have very good working conditions.
Be sure to do your research and only accept jobs from reputable companies!
6.   Become a Photographer
Do you have a passion for photography? Do you love taking pictures of nature, people, or animals?
If so, then you might want to consider becoming a professional photographer!
Professional photographers can make a lot of money by selling their photos to magazines, newspapers, websites, etc.
Some photographers even go on assignment for travel magazines or nature journals.
You can also find lots of information online about improving your skills, such as YouTube video tutorials.
Once you have some basic training, you can start submitting your photos to magazines and other publications.
Some companies may not pay very well, while others may have very high standards. So do some research about the companies before setting a price.
Note: Always be sure to have the proper permits and releases before taking photographs that include people or property!
You may also want to consider copyrighting your photos. This will help protect you from others who might try to use them without permission.
7.   Become an Influencer
Do you have a significant following on social platforms?
Are people always asking for your opinion on the latest products or trends?
If yes, then why not consider becoming an influencer?
Influencers are individuals who have a large following on social media and are often asked to promote products or services.
Some of the most popular social media platforms for influencers include Instagram, Twitter, and YouTube.
Many brands are looking for individuals with large followings to promote their products and services.
So start by choosing a product or service that you are passionate about and begin building your social media following.
Make sure to post high-quality content that is relevant to your followers.
When you have a large following, start reaching out to brands and let them know that you are interested in promoting their products or services!
Start Making Money with Tech Today!
So there you have it! Seven ways that you can use technology to make extra money.
These options are great ways to make money from home, using either your phone or laptop. So start today!
Happy earning!
Also Read: