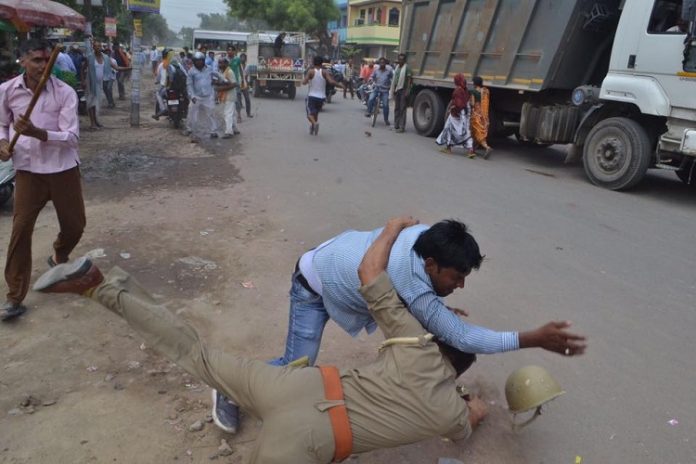 Close on the heels of visuals of policemen thrashed going viral in Kanpur and policemen being assaulted and police station ransacked in Agra, incidents of violence against police on duty seems unabated.
Now two police constables attached with the Special Operations Group (SOG) of Vijay Nagar Police Station were thrashed by locals when they went to Sahibabad's Pasonda village to nab a suspect wanted in a loot case.
Assistant Superintendent of Police Anoop Singh today said constables, Vipin Jawla and Aakash, went to Pasonda on Saturday evening to nab the suspect whose mobile phone location was traced to the village.
As they were not in uniform, they showed their identity card to some persons at Meetha Kuan trisection to establish their identity.
Meanwhile, five persons reached there with weapons and lathis and attacked them, trying to snatch their pistols. They somehow managed to escape hide in a house.
One of them sustained severe injuries. Later, they called the control room and the police rushed them to a private hospital.
Today, an FIR was registered against eight persons.
Attempts are underway to nab the culprits, the officer added.