Estimated reading time: 5 minutes
Since the coronavirus pandemic has disrupted the way in which we do things, many activities and lifestyles have changed completely. From companies and employees switching to remote or hybrid work to students studying online, there is no denying that what used to be a necessary change has become a standard way of conducting business or attending school or university.
This means that, if at first, this change was highly disruptive and challenged individuals' capability to adapt, now more and more people prefer remote work, or they at least want to have this option available. When it comes to students, it is understandable that remote studying is a great challenge, especially for individuals who prefer working in groups rather than individually.
However, for some people, overcoming this obstacle and learning how to make their own schedules and make use of digital tools has been beneficial. This represents an advantage when they have to start looking for jobs from companies that prefer employing the remote or hybrid paradigm.
After an extended period of time where students mainly studied online, it is safe to assume that a large number of them prefer this working method. Partly because remote studying offers more flexibility, with courses and curriculums adjusted to adapt to this practice, but they prefer it also because they have more time for other responsibilities, such as a part-time job. More and more students want to gain experience while they are enrolled in a university, so online studying can facilitate this.
If you are a student who has recently started an online course, the following five positive habits will help you get the most out of this experience and perform well:
1. Develop A Schedule for Good Time Management
It almost goes without saying that a proper study – and work, if it's the case – schedule can help immensely a person who studies from home. When you have the possibility to organize your time more freely and have this type of flexibility, it is of the utmost importance to find, plan and stick to your schedule as much as possible.
If you also work while studying, this is even more imperative. Because you have specific hours dedicated to your work, you must plan it around your studies and the times when you need to fulfill your assignments. Not to mention that it is crucial not to overlook your personal and social life. Therefore, breaking down your study session into smaller segments can help you stay on top of your work and remain focused while not overusing your mental energy.
2. Don't Feel Intimidated by Online Discussions
It is understandable that online classes can feel just as intimidating. When you want to get involved or answer a question in an online classroom through a video conference tool, it almost feels like everyone still looks directly at you, waiting for you to make a mistake. However, this is never the case, and this is just the emotions and nervousness that impede you.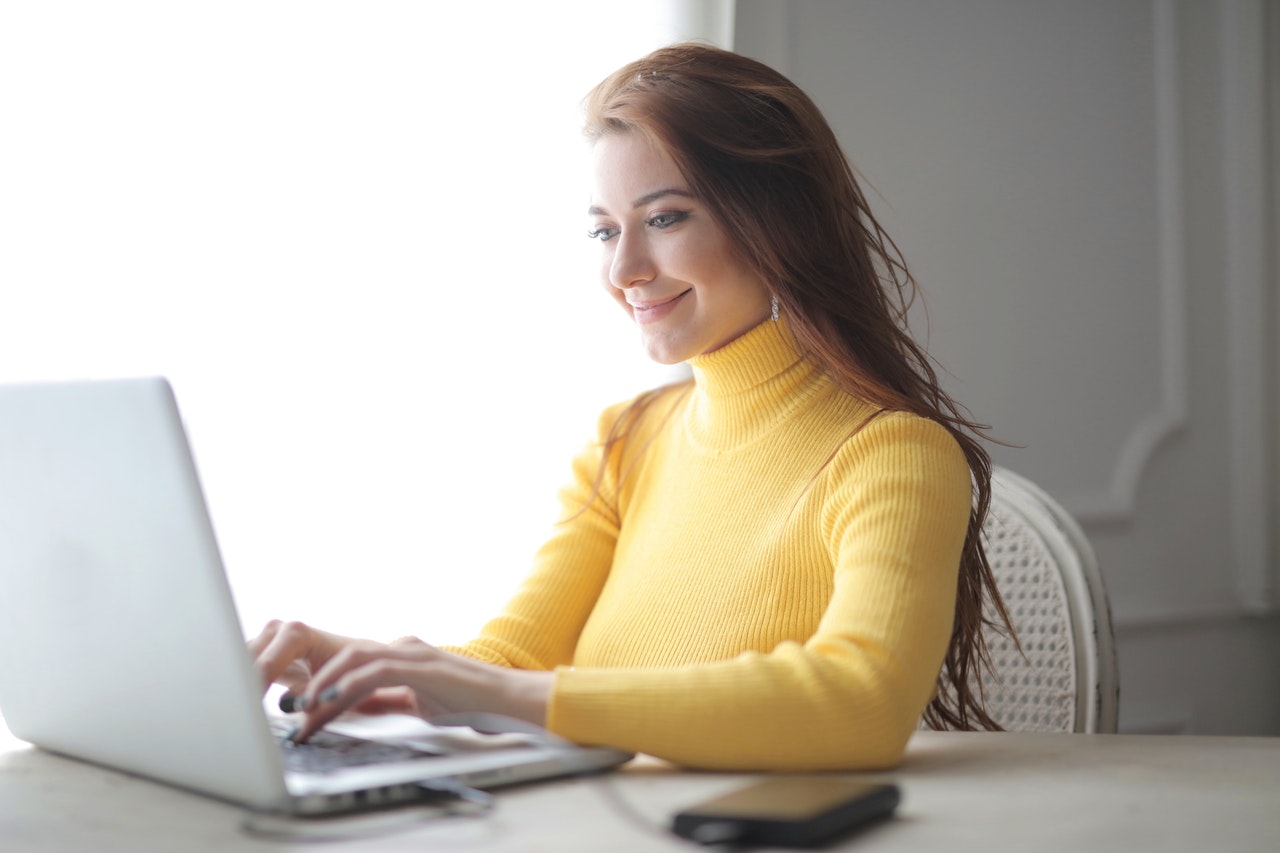 Therefore, it is crucial to learn how to stop associating an online discussion with a negative thing. Asking questions or taking part in your online courses are incredibly beneficial, being an effective method of learning and solidifying the newly gained information. Plus, you can always start small by asking a question in the chat window available if saying it out loud seems a bit terrifying at the beginning. This is the beauty of the online environment,
3. Make Connections with Other Students
Socializing is vital in everyone's life, whether in your personal, professional, or student life. Making connections with like-minded people and interacting with them is crucial for a person's mental health. Not to mention that if you connect and make friends with other students from your course, you can study together and tackle various subjects collectively, which is only beneficial to you. 
Social interaction can inspire, and working or studying in a team can teach you things not just related to the assignment or task at hand but how to perform better. Someone's work ethic and study style can inspire you to adopt certain positive habits. Plus, you are making friends, positively affecting your student experience. So, just because everything takes place in the online environment doesn't mean you cannot make valuable connections. For introverts, this may actually be more ideal.
4. Make Use of All the Digital Tools Available
Thankfully, the multitude of digital tools available nowadays can support and facilitate a student's online experience at university. Apart from video conference and instant messaging tools that can provide seamless and effective communication regardless of every person's location, there are many others that can benefit online studying.
For example, because everything takes place in the online environment, you need to send documents and files virtually. For this reason, you need to make use of tools that support this activity without damaging the quality of assignments or other vital documents. For this reason, PDF files are the preferred file format, given their reliability and universal compatibility. And don't worry if you need to edit, merge, or delete a PDF file. You can do any activity you want with a digital tool like an online PDF page remover or editing feature.
Another tool you could use to facilitate your studying is one that can transcribe audio to text. Some lectures may be longer and more complex, and taking notes is a greater challenge. For this reason, transcribing it could offer you peace of mind. Recorded and transcribed sessions can help you go over your notes and add anything that was overlooked, helping you study better and optimizing your time.
5. Organize A Clutter-Free Workspace
Depending on how organized it is, the space dedicated for work or study can negatively or positively affect your concentration levels and performance. Apart from the fact that your designated workspace shouldn't be in the same room dedicated for sleep and rest, it is vital to keep it clutter-free.
Therefore, another positive habit you should adopt as a student who studies online is organizing your workspace and keeping it free of distractions and clutter. This way, you don't give yourself the chance to interrupt your studying to tidy up the desk. Starting fresh and in an organized space and state of mind can maintain you focused.
Also Read: