At the time of cut-throat competition and fast-evolving consumer behaviour, businesses are constantly changing the way they do things. Digitalisation and adopting smart technologies are imperative to bring significant improvements in safety, efficiency, and personalization of the tasks performed.
With so much buzz going around regarding digital transformation, the question arises – 'what does 2020 have in store for us'?
Before delving deeper into the above question, we need to understand that digital transformation is quite a complex process. Therefore, it is important for organisations to constantly monitor the current trends and hire professional IT consulting services to shape a dedicated strategy that can help embrace the change in 2020.
So let's get started with understanding what digital transformation is, why is it important, and the top trends to look out for.
What is Digital Transformation?
Digital transformation is the process of integrating cutting-edge digital technology across all functions and levels of a business. The key objective is to digitalise how businesses operate and provide value to consumers. From small-to-medium businesses to large enterprises, digital transformation is imperative for all. As the world is embracing the digital, businesses are left with no option other than to upgrade and change. This will also come as a radical cultural change wherein organisations will determine their failures, experiment, and fight back again.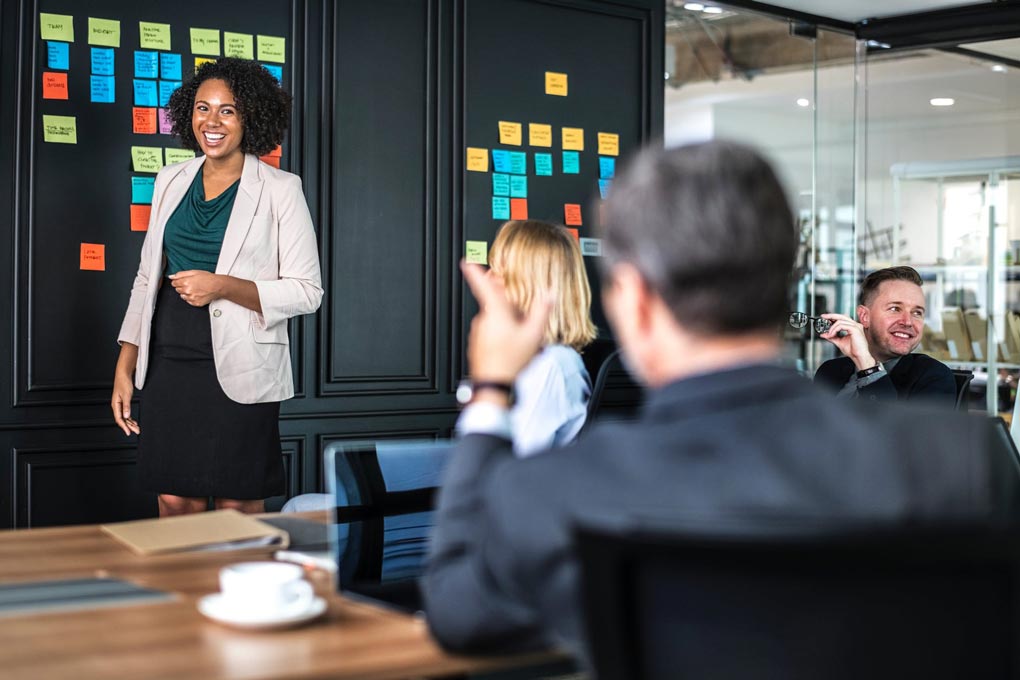 Benefits of Digital Transformation for Your Business
Making the big switch to transform digitally brings in several advantages for your business, here's how:
Fast-paced digitisation of business operations across all functions and departments
Empowering employees with advanced technology
Effective resource management
Gaining valuable customer insights and delivering an improved customer experience
Fostering a culture of digital process
Innovating high-end digital products and services
Aid in innovation, scalability and agility
Building collaboration and co-creating value
5 Trends for Digital Transformation in 2020
Watch out for the top five trends you should look for in 2020:
 1.  Cloud Computing Will Rule the Game
For any business that is undergoing digital transformation or at least devising a strategy, cloud computing is the need of the hour. Cloud technology provides fast and seamless data access from anywhere and anytime. Taking into consideration the remarkable business opportunity the technology brings with, there are several top-notch companies that have entirely moved to the cloud.
Cloud computing provides exceptional levels of flexibility, capabilities, efficiency, scalability, and cost savings to businesses. Expert digital transformation services will encompass enterprise-level maturity evaluation, migration to cloud, cloud lifecycle management, cloud security & compliance, cloud and business strategy alignment, and governance framework. With experienced cloud professionals, automation solutions and cutting-edge frameworks, businesses can reduce the effort, time and cost required for seamless cloud adoption.
However, in 2020, multi-cloud computing will gain more prominence as companies would want to achieve improved operational efficiency. 84% of enterprises have switched to multi-cloud technology already, according to a report published by Flexera. This number is expected to rise in 2020 by the industry experts. Furthermore, it is estimated that, the organisations that are using containerised applications for managing the cloud environment, will see growth over 165%.
 2.  Robotic Process Automation Will Reach £5.98 Billion in 2020
The Robotic Process Automation (RPA) industry is growing at a rapid pace. According to Gartner, it is the fastest-growing segment of the global enterprise software market and is expected to reach a whopping £5.98 Billion in 2020. As the industry will mature, the year will see a revolutionary automation, empowering businesses for the paradigm shift. Experts are predicting that continued economic downturn globally will boost the adoption of Robotic Process Automation, taking organisations a step further to digital transformation.
It is also predicted that companies will combine, standardise and reuse robots across departments to further access industries and companies. Given the remarkable potential that RPA has for businesses of all sizes and complexities, devising a digital transformation strategy with a focus on automation will be essential for the survival of any company.
 3.  Digital Transformation Powered by Data-Driven Insights & Analytics
According to the industry experts, this year will see organisations spending more time and money in unlocking Big Data and gaining information-rich insights. Data and analytics will be the true essence of digital transformation in 2020. This will play an integral role in ideating new products and services, streamlining operations, and improving customer experiences.
In the face of bulk data, businesses will also witness the challenge of data silos that can be overcome by hiring digital transformation services. Expert professionals will ensure the discrepancies in data are handled efficiently to provide valuable insights that can aid in the process of change.
 4.  Block chain will Give a New Face to Digital Transformation
For all transactions that are taking place across the interconnected network, block chain encourages keeping a decentralised and digital ledger. The key objective is to reduce transaction time, increase security, improve transparency, and cost cutting. As digital transformation has now become the survival strategy for businesses, it is expected that, block chain technology will bring dramatic and transformative changes herein.
Studies suggest that at least 25% of the Global 2000 will use block chain services as a foundation for digital trust at scale. Six out of ten large enterprises are already considering deploying block chain technology or are in the process to do so. In addition to the financial services industry, block chain will have significant applications across diverse sectors such as healthcare, government, identity verification, media distribution, manufacturing, and supply chain.
 5.  Bringing Technology and Business Together
Do you know why most companies fail in the process of digital transformation? That is because there is a lack of integration between their business and technology. However, in 2020, the role of CIOs will become more crucial as they are expected to integrate advanced technology at all levels of business operations.
Experts believe that to facilitate seamless transformation, it is important for business and technology to come together. Advanced digitisation techniques and AI should be taken into consideration by the CIOs to measure their progress in this process too.
Conclusion
During this era of survival of the fittest, it is advisable to embrace the change and facilitate digital transformation based on the latest trends and predictions for the future to sustain and deliver improved customer experience.