In a major development within the Indian aviation industry, Trujet, in its all new avatar as NS Airlines set to launch operations in India. The new Airline is backed NS Aviation, a renowned aviation company based in the United States. This collaboration involves NS Aviation taking a whopping 85% stake in Trujet, thus injecting a new lease of life in the otherwise struggling airline. This article explores the implications of this transformative takeover and its potential impact on Indian skies.
The Rise of Trujet
Trujet, originally Turbo Megha Airways Private Limited, commenced operations on 12 July 2015 with a flight from its Hyderabad hub to Tirupati. The airline's Air Operators Permit (AOP) was changed to the scheduled commuter operator (SCO) category in May 2017, allowing the carrier to operate flights to other regions of India under the government's UDAN Regional Connectivity Scheme. The Airline quickly established itself as a prominent player in India's domestic aviation sector. Known for its excellent customer service, Trujet steadily expanded its routes within the country, connecting previously underserved regions with ATR 72 – 500 & 600's and contributing to the growth of regional connectivity. However as the pandemic struck, Trujet too could not remain untouched and finally on 15 February 2022, TruJet ceased all operations owing to financial crisis.
NS Aviation's Expertise
NS Aviation brings with it an extensive background in the aviation industry. Over the years, NS Aviation has built a reputation for reliability, efficiency and safety.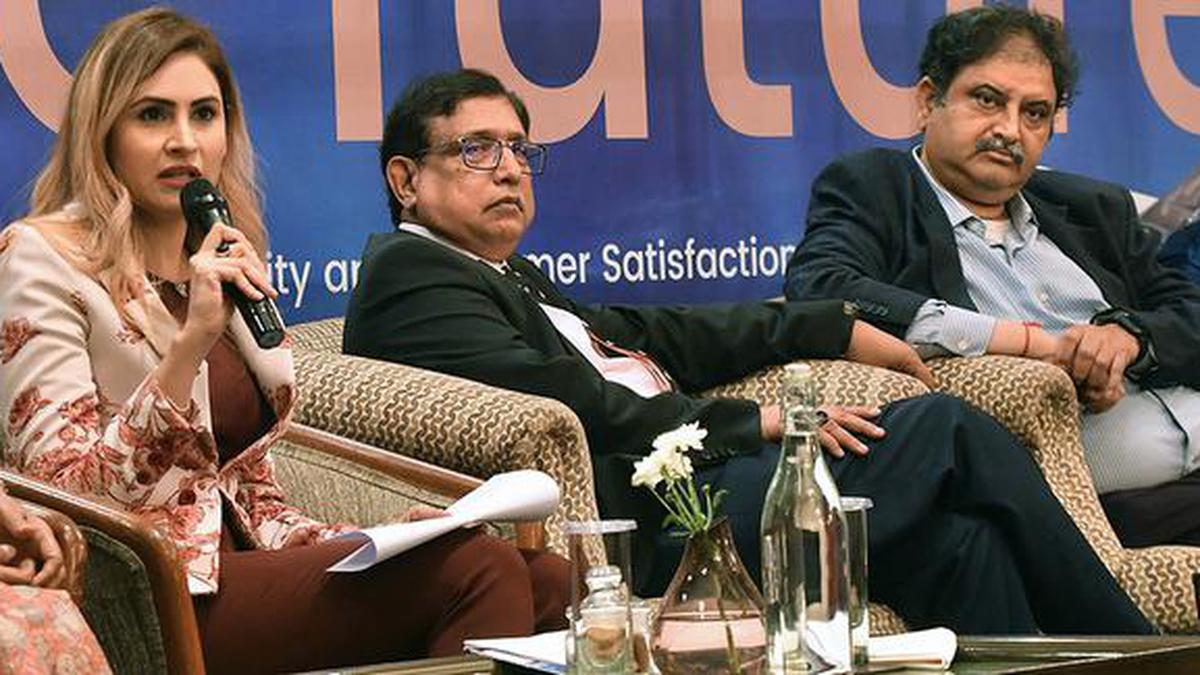 Of particular interest are the founders of NS Airline. The ever daunting Dr. Mohammed Ali, happens to be a visionary and has been associated with Aviation for the past 2 decades. A Cardiothoracic surgeon from Philadelphia, USA, he has been a well known and respected figure worldwide. He was one of the founder partners in an overseas airline in 2001, which he later sold off in 2017. and has been a global Investor in Aviation space since early 2000's.
The charismatic Ms Isha Ali who announced the investment deal at the Taj meet, wears many a hats. A Financial Engineer, Entrepreneur and an Aviation Enthusiast, Ms Isha has been specifically known to boost company bottom lines and enhance profitability, multifold. As an entrepreneur Ms Isha earned huge accolades for having established a life-saving medical oxygen manufacturing unit during the pandemic. With a coveted Bachelors in Computer Engineering and Masters in Quantitative Finance from the USA, Ms. Isha Ali had earlier launched a FinTech start-up single-handedly, that became the second-largest company of America in it's domain.
The takeover by NS Aviation under the able management and backing of these two stalwarts of Aviation Dr Mohammed and Ms Isha, is bound to raise the bar by a few notches, in the already competitive aviation industry. The airline under their mentorship will be able to benefit with access to their wealth of knowledge and expertise, ensuring the airline's growth while maintaining international standards.
Benefits of the Partnership
Enhanced Safety Procedures: NS Aviation's expertise will significantly contribute to improving the Airline's safety protocols. By adopting best practices from across the globe, the airline will bolster passenger confidence and reaffirm its commitment to safety.
Fleet Expansion: The partnership is expected to lead to the introduction of new aircraft into Trujet's fleet. With NS Aviation's backing, the Airline will be in a stronger financial position to invest in state-of-the-art planes, including the latest technology and more fuel-efficient models. As revealed by Vice Chairperson Ms Isha Ali, NS Aviation aims to compete with established airlines by launching a fleet of 100 Airbus 320 Neo aircraft. Initially, the airline will primarily focus on domestic operations, with key metropolitan cities such as Mumbai, New Delhi, Kolkata and Hyderabad as primary destinations. This expansion will enable the Airline to serve more destinations and cater to a growing customer base. In the course of it's operations, the Airline also has plans to incorporate 10 Airbus aircraft specifically for international cargo operations. Piggyback riding on Trujet's AOP, the launch of International operations will be possible without waiting for the mandatory 5 yrs / 3 yrs of operations. Trujet started it's scheduled domestic flights in 2017 and already fulfills the criterion for going international.
Industry Synergies: The partnership allows for the sharing of resources, knowledge, and technology between the two companies. It will foster innovation helping the rechristened airline to stay at the forefront of emerging trends and maintain a competitive edge in the Indian aviation industry.
Improved Connectivity: The Airline is expected to result in improved connectivity for passengers. Leveraging NS Aviation's expertise and global network, the Airline will be able to tap into new markets and establish routes that were previously untapped. Not only does the Airline plan to expand to 100 airbus, it also plans to bring in helicopter services, private charters, air ambulance, smaller aircraft like King Air B200, Learjet, Falcon etc and many other aviation services in the next 3 years following the launch. This will not only benefit travelers but also boost regional connectivity and economic growth in areas that have been traditionally underserved.
Challenges and Opportunities
While Trujet's collaboration with NS Aviation brings numerous benefits, challenges are also on the horizon. Managing the takeover, aligning operational procedures, and coordinating cultures will demand careful planning and execution. However, the combined expertise and experience of both entities provide them with a great opportunity to streamline operations and elevate the quality of service provided.
Conclusion
Trujet's new avatar as a result of it's partnership with NS Aviation marks a significant milestone in the Indian aviation industry. With NS Aviation's decades of experience and expertise, the Airline can leverage international standards, safety protocols, and advanced technology to expand its operations and strengthen its position as a formidable airline of choice. The collaboration serves as a testament to the growing potential and competitiveness of the Indian aviation sector. As the skies open up to new opportunities, passengers can look forward to improved connectivity, enhanced safety, and an enriched travel experience.