With the rise in remote jobs, many businesses are moving to virtual meetings to manage work and deal with clients globally. A virtual meeting is a thriving practice that every organization uses to host meetings and discuss projects online with an internet connection.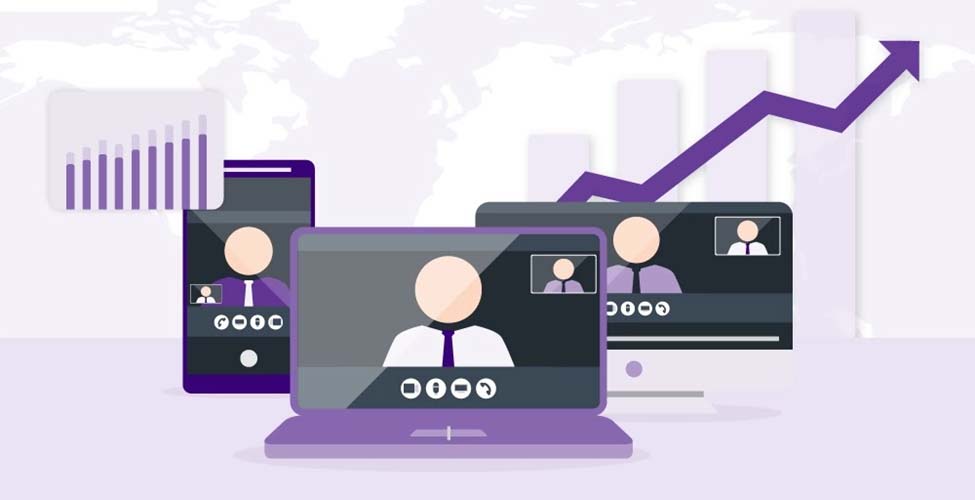 Virtual meetings are as important as physical meetings. It is crucial to conduct virtual meetings when you cannot meet the individual personally. According to Gitnux, over 83% of employees spend up to one-third of their workweek on virtual meetings.
With many video conferencing tools available, attending virtual meetings from any corner of the world is possible. All in all, virtual meetings promise to reduce geographical barriers and increase accessibility. This article will explore the advantage, challenges, and the rise of virtual meetings.
Describe the Increasing Popularity of Virtual Meetings In Today's Digital Era.
For facilitating remote work, virtual meeting plays an important role. With its features, such as built-in recordings, chat, and screen-sharing, the participant can experience online meetings more interactive than ever.
As virtual meetings bring many people into the same space, it has become a significant part of business companies. That's why virtual meetings are gaining popularity for a good reason in today's digital era. Here is a list of key points of virtual meetings that are making them famous.
The virtual meeting has enabled information sharing among people from different locations. Global connectivity is possible thanks to remote access from virtual meetings.
Virtual meetings technology reduces business organizations' expenses as the operation cost is low.
There is physical safety for the participants as no one should travel, eliminating the chance of an accident. No physical injuries or spread of germs occur because there is no physical interaction.
The Evolution of Communication
The older methods of communication were pigeon carriers, smoke signals, and telegraphs. Modern ways of communication are more convenient—the history of communication dates back to 30,000 BCE, when the first symbol got used. The interaction was simply considered communication.
The first concept of virtual meetings emerged after the telephone got invented in the late 1800s, but people wanted more than just hearing one party speak. The Covid-19 pandemic compelled many people to work online, leading to its popularity worldwide, with 200 million people using Zoom alone every day in 2020.
Today, the business organization has purchased video conferencing tools, revolutionizing remote communications and meetings. Statically, advertising and meeting companies have the highest number of video conferences. At the same time, militaries have the shortest length of meetings.
The Advantages of Virtual Meetings
The potential advantages of a virtual meeting are huge. As organizations conduct virtual meetings for hybrid working, they offer many advantages over in-office meetings. Here we list some of the most significant benefits virtual meetings bring.
Virtual Meeting Saves Cost
Virtual meetings have allowed people to connect with people from anywhere, reducing costs and eliminating the need for travel. Few travels mean less expense for hotel accommodations as employees spend on flights and travel.
Businesses can save a significant amount which will be helpful in hiring, research, personal development, and resource. Approximately hybrid work saves over $11,000 per month. There is a drastic reduction in operating costs as there is less virtual investment in technology without needing to meet physically.
Virtual Meeting Are Simply Accessible
The virtual meetings enable sharing ideas among the wider audience, increasing participation as anyone with a stable internet connection and electronic device can access the session. You can attend the meeting from anywhere, and this increases audience participation as the sick employee can join the virtual meeting for at least some period.
Everyone needed to be present to get access quickly to these meetings, whether it be employees experiencing travel restrictions, even if they're on the other side of the world.
Easy Sharing of Information
With the use of virtual conferencing tools like Google Meet and Zoom, it makes it possible to share important documents in a virtual meeting. Also, they encourage those who are unable to visit an in-person meeting. There can be limited face-to-face contact with customers and colleagues with technological advancements.
Virtual Meeting Ensures Physical Safety
Virtual meeting makes sure the participants are physically safe. As there is no face-to-face interaction, and participants can get access from their comfort, traffic accidents and spreading germs do not occur.
Unlike physical meetings, virtual meetings reduce the risk of spreading disease and physical injuries. The team members cannot be in a fistfight if something goes wrong in a virtual meeting.

Virtual Meeting Technologies
Several virtual meeting technologies and apps, such as meeting rooms and virtual meeting platforms, are available. Newer virtual meeting platforms allow users to collaborate on meaningful projects in real time, a few of which are described.
Desktop Virtual Meeting Technology
A million virtual meetings with remote participants might shift to a virtual meeting space. Many organizations widely use desktop-based conferencing because this technology reduces rental charges for virtual conference rooms or uses large professional equipment. This technology usually only requires a stable internet connection with a camera and microphone.
Room-based virtual conferencing
Some other video conference platforms, like room-based video conferencing, may require additional softwares and hardware installed in the meeting room.
This technology needs a wide-angle PTZ camera and a sensitive microphone for comparatively small rooms. With a single click of a button, the user can create or schedule a meeting and join the forum.

Enhancing Communication and Collaboration
Virtual meetings empower better collaboration. The surrounding sound audio and high-definition video can make the meeting participants feel like they are in the same room. Similarly, VOIP service providers allow users to fulfill requirements seamlessly, like phone calls and SMS, at an operational, relevant cost.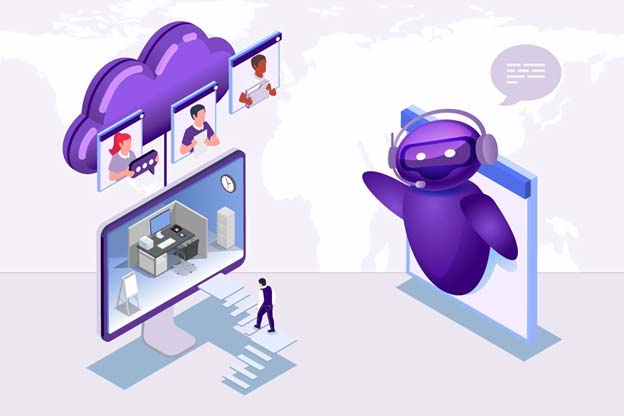 Besides that, you should remember certain things to enhance communication and collaboration in a virtual meeting. The tips are to be organized, mindful of time, and stick to the plans.
The company should conduct a virtual meeting with proper objectives and meeting agendas so there won't be a waste of time or meetings waste. It is crucial to adopt strategies that facilitate seamless remote collaboration.
Foster Social Connection
A strong relationship within the team builds casual interaction and enhances team dynamics. Effective communication will lead employees of all levels to work together to achieve the organization's goal.
When employees feel valued, trust grows at a rapid rate. On the other hand, with effective communication skills, it won't be challenging to give feedback and concentrate on meeting an individual's communication needs.
Identify the Right Communication Tools
Choosing the right communication tools that allow the best business environment beyond video conferencing or meetings is necessary. Virtual meeting technology and tools like Facetime, Skype, Zoom, and Google Meet, most suited for your organization, are essential to the company's success.
Establish A Scalable Company Culture
A strong company culture is the foundation for running and growing your business exponentially. Take time to get to know recently joined workers, encourage them to prefer their well-being, set clear boundaries, and maintain a work-life balance.
Schedule A Regular Meeting
It is necessary to schedule a timely meeting to set goals, discuss the issues, and address ongoing progress. This regular meeting encourages active participation and raises any problem in real-time.
Beyond scheduling a regular meeting, the employee can stay focused when you keep meeting simple, short, and sweet. Respect the team's time with conscious meeting agenda.
Overcoming Challenges
Virtual meetings are a great way to communicate remotely. A low-cost virtual meeting is a game-changer for a small-scale business. Along with benefits, virtually leading a team comes with many challenges. Employees say at least two weekly meetings get disrupted due to technical issues. The small talks, office gossips, side discussions about projects, late arrivals, and early departures are critical challenges of online meetings.
To overcome preventable challenges with some early preparation, you should create a structure for the team member communication process, such as how often the meeting occurs. Hold your employee accountable, set clear goals, and try to find common ground between team members.
In this situation, the virtual training helps the remote workers to learn about audio, video, and chat tools in a fully interactive, virtual learning setting. About technical issues if the problem persists, you should contact your platform's technical support team.

Security and Privacy Considerations
With the rise of video conferencing, online meetings, and remote collaboration, there is an increased threat of hacking and data breaching. Ignoring the organization of a virtual meeting and not considering privacy settings can harm your company's success.
By adopting some critical safety measures, you can ensure your online meeting is secured. Here we list some of the best practices as a precaution for privacy and security considerations.
Always avoid sharing confidential information visible on other users' screens.
Never post your meeting Ids on public forums.
Use the dashboard to monitor attendee engagement and identify those who are permitted.
All participating platforms should have secure encryption and be password-protected.
Before using the services of a virtual meeting software provider, read and understand their privacy policies.
The Future of Virtual Meetings
Virtual meetings have transformed small and large-scale business operations, giving modernized connectivity without geographical limitations. These technologies have evolved and include features like augmented reality and virtual background.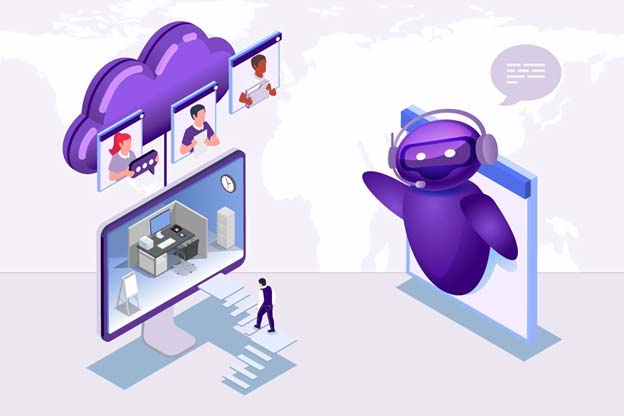 In comparison, the future trend of virtual meeting technology may offer even better AI-powered interactive and immersive experiences. The future prediction for virtual meeting technologies is described.
Integrating Machine Learning and AI in Virtual Meetings
With Artificial Intelligence(AI) powered chatbox and virtual assistant, the participants can get quick answers to their queries and access information.
AI-powered language translation tools improve communication among international employees because it helps overcome the linguistic barrier among people from different countries interacting with one another.
In addition, Machine Learning help predict meeting results, suggest best practice for conducting effective virtual meetings, and find improvement areas.
Use of Augmented and Virtual Reality in meetings
Augmented Reality and Virtual Reality transform the way we interact in virtual meetings. AR can enhance the meeting's presentation as the host can use them to display 3D models.
Virtual Reality(VR), on the other hand, creates an entirely immersive virtual meeting environment with interactive objects and virtual whiteboards.
Conclusion
To thrive in the 21st century, business companies should change their practices to adapt to the growing market. Using virtual meeting technologies is as vital as a typical face-to-face interaction at the office. Virtual meetings and conferencing are taking over the world.
Depending on the platform, you may need additional equipment and software to attend meetings, like webinars and conferencing. Declining the virtual conference is easier and more comfortable if the topic of discussion is relevant.
Despite the benefits of virtual meetings technology, the virtual meeting leads to Zoom fatigue and burnout. Staring at the computer screen can lead to eye strain and physical problems. A meeting in the future could include features such as augmented reality and virtual reality, which would enhance the meeting's capabilities.
FAQs
Who can access the virtual meeting platform?
Anyone from remote locations can join the virtual meeting. Generally, the person schedules a virtual meeting and invites others to join a session with at least a stable internet connection, a PC or mobile phone with a microphone or camera, and virtual meeting software.
What are the tips for running a successful virtual meeting?
To successfully run a virtual meeting, it is necessary to establish a better communication channel like Zoom and Meet. Make sure every member of your team is familiar with them. Encourage open communication among team members and create a safe space for the team to convey their concerns.
How to overcome challenges to run an effective virtual meeting?
There are a few challenges to running a productive virtual meeting. We can overcome them by encouraging active participation and using a cross-time zone system. Recurring one-on-one weekly sessions can solve employee dissatisfaction and lack of belonging.
What are the benefits of virtual meeting technology?
The virtual meeting technology allows for cost-several-time collaboration and reduces operational expenses. The surrounding sound audio and high-definition video can make the meeting participants feel like they are in the same room. These are only a few benefits of meeting technology.