With the ongoing pandemic, more and more people are moving than ever before. COVID has permanently changed the way the world works, with more people working from home permanently and more young kids doing their school from home as well. Because of this, many people are looking for a new home that better fits their family's needs. If you're considering a move soon, it might feel stressful to coordinate all of the details required to make it happen. Help yourself to lower your stress by following our 4 steps to take when planning a local move.
1. Consider Your Unique Needs
When you're looking for a new home in town, you want to find a place that fits the needs of you and your family. This requires some self-exploration and a little bit of research. For example, if you're a professional working from home, you might want to look for a quieter neighborhood or a home with space for your home office. Alternatively, if you're a parent, you might look at all of the information about the ongoing effects of the pandemic on kids and realize that you need a lot more outdoor space. Whatever you have going on in your life, it's important to take stock of your needs and tailor your moving plan to those needs. This will ensure that your new home is a good fit for you now and in the years to come.
2. Plan In Advance
Moving is an event that often involves multiple moving parts. Even when you're just moving locally, it can get really complicated really quickly. To keep your stress low, start creating a moving plan well in advance. This may involve creating a budget and a schedule, to keep yourself on track. If you're hoping to hire a local moving company, starting your search early will allow you to find a quality company that can help you at a reasonable price. Similarly, if you decide you do not want to hire help, planning and beginning the process early allows you to gather all your packing materials and pack without having to rush. The more time you give yourself, the happier you'll be.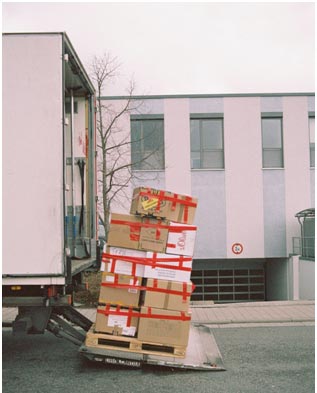 3. Get Rid of What You Don't Need
When planning a move, you will quickly notice exactly how much stuff you own. As you start to think about packing and moving, consider going through your things and evaluating whether or not they are still useful. If you find that you (like most people) have clothes or items that you no longer use, try to get rid of them. You can do this by holding a garage sale, which will make you some additional money, or by donating things that are still in good shape. Reach out to your friends and other members of your community to share that you're getting rid of things to get them off your plate faster. You'll feel lighter and more organized, and bonus: You won't have to pack quite as much!
4. Self Care
Right now, everyone is experiencing an unprecedented level of pandemic stress, and moving has the potential to add to that. To mitigate the effects of this additional strain, be sure to incorporate self care into your moving plan. Self care is important for both your physical and mental health during a move. Take time to enjoy time with loved ones to give yourself a brain break when you're starting to feel overwhelmed, which will help you avoid a breakdown and stay focused. In the same vein, stretching and lifting with proper form will help keep your body safe and healthy while you carry furniture and heavy boxes from place to place. By being intentional about your self care, you'll be able to get through the toughest parts of moving easily.
Making a local move can be stressful, but it doesn't have to be. Follow these 4 steps to planning your move and you'll be relaxing in your new home before you know it!
Having moved into your new home and if by any chance you have a backyard to maintain, then here are some ways a container can help upgrade it.