These days, everyone is spending more time at home. Whether you've just moved in as a first-time homebuyer or you're getting a little bored with your surroundings, it might be time for a transformation! Sprucing up your space can boost your mood, increase productivity, and turn your home into a place you never want to leave—which is perfect for the majority of us who are spending more time than ever at home.
If a home improvement project sounds like a long, laborious process (who wants that?), think again! These five simple tips make it easy to transform any space.
1. Add an Accent Wall
Painting your entire living room bright blue might be too much, but adding an accent wall in a bold color isn't. Plus, you can paint an accent wall in just an afternoon, meaning you don't have to sacrifice your entire weekend.
Painting isn't the only way to switch things up. Wallpaper is another great source of punch and personality. Try going for a bold pattern or geometric design to make your wall truly unique.
2. Commit to a Furniture Collection
If you're hoping to do a total 180 with your space, you might want to rely on the pros to choose furniture that pairs together seamlessly. Sticking to a collection will take some of the guesswork out of selecting cohesive pieces, while still giving your space a polished and put-together feel.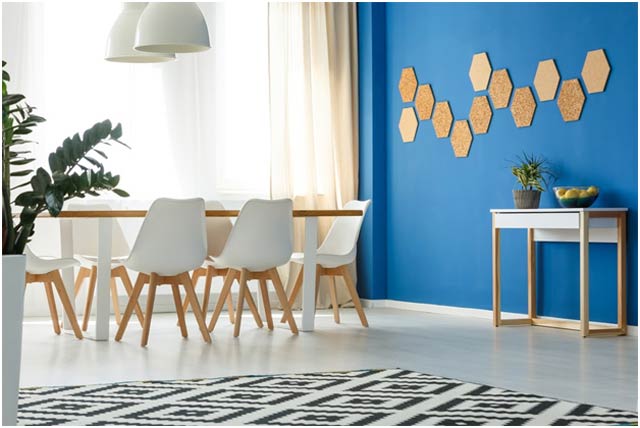 Purchasing an entire furniture collection in one fell swoop might not align with your financial plan. Sometimes, slow and steady wins the race, so don't feel like you have to buy everything at once—plus, a new piece every few months gives you something to look forward to! A coffee table here, a new recliner there, and before you know it, you'll have the living room of your dreams.
3. Tidying Up Can Be Transformative
No one wants to feel claustrophobic in their own home, but it's a trap many of us fall prey to. The only thing worse than not having enough space is when the space you do have is constantly overwhelmed with clutter (the enemy of all home improvement projects).
If you can't see the surface of your countertops or your dining room table is covered in junk mail, it's easy to forget how great your space already is. A quick decluttering spree can make a world of difference—if it doesn't spark joy, well, you know what to do!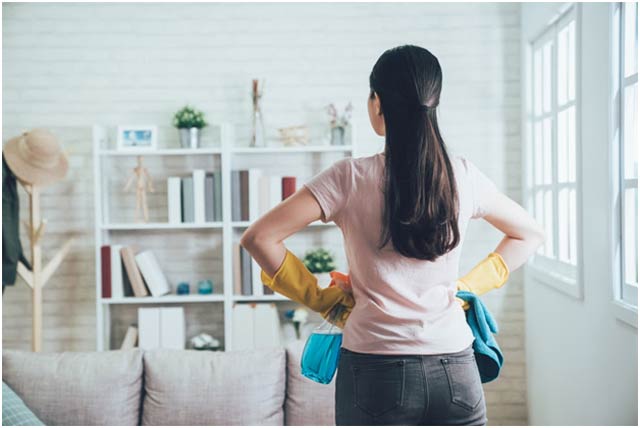 4. Let Your Lights Shine
Do you want to change your mood? Try changing your light bulbs!
It might sound simple, but you'd be surprised at how much of an impact new bulbs can make and could be another one of the simple tips to transform any space. Whether you want a soft glow or a bright white, there are plenty of options to match the vibe you're trying to capture.
Take a look at these transformative light bulb options:
Edison bulbs
Cut-glass halogen bulbs
Frosted white bulbs
Energy-efficient LED bulbs
Bonus tip:
Many great-looking lightbulbs on the market today are designed to use less energy. This means a less expensive utility bill each month. Talk about a win-win!
5. Do Some Heavy Lifting
It's easy to get stuck in a rut when it comes to the way you arrange your furniture. Enlist the help of your strongest friends (if it requiresbribing them with some deliciousScreamin' Sicilian Pizza, then that's just the price you have to pay) to help you switch things up by moving around your largest items. Try putting your desk underneath a window or using your couch as a divider between your living and dining rooms.
The best part? If you don't like the results, you can always move everything back (as long as you've got the cash for another pizza or two).
Transform Your Space, Transform Your Life
Not only will your home transformation look amazing, but it's going to feel amazing, too. The upgrades you make to your home will translate to other parts of your life as well. When you start doing better at work, are more excited about inviting friends over, and feel more relaxed in your free time, you'll know your home transformation was more than worth it.