Think of masks as a utility in the pre-COVID times, and one could only imagine them being worn by healthcare practitioners. Suddenly, the world changed to the unusual ways of living life because of the novel Corona virus. From the time when hygiene was given least priority in our lives, we entered into this pandemic era where maintaining frequent personal hygiene became the new norm. Then, came the news of masks to be used for personal safety and Corona virus prevention.
Things did not end there. While face masks became mandatory to battle against this viral outbreak, no one ever imagined them to become a fashionable product. Just like surgical masks and respirators, designer masksnow are available everywhere.
The markets are brimming with designer masks having quirky embellishments and prints, classic embroideries, and what not. From local stores to branded showrooms and everything in between, designer masks are everywhere. As a result, there has been a shift in the mindset of people from protection to style.
The question is – Is it okay to feel inclined towards design than the protection quotient of a mask?
Let us talk about the impact of easy availability of designer masks that have found their way to the markets.
People feel attracted to the design of masks than its actual purpose. Also, they are confused about which design to buy than how to stay protected, all thanks to those who flourished the market with an abundance of designer masks. Sadly, it is also the reason why many people do not know about how to choose the right mask for protection.
Also Read: 'Buy Mask And Go Hungry' – South Asia's Poor Face Grim Choices
Well-known designers and luxury apparel brands are coming up with their versions of designer masks. It has become a part of the couture world and are priced in thousands of rupees. Unfortunately, the idea of wearing designer face masks, with bold prints, skeins, and other embellishments, do not amuse everyone in these unprecedented times.
While social distancing norms are put in practice to maintain safety, some people are wandering in the markets looking for designer masks that match their outfit. You might have heard of an emerging trend in India in which brides and grooms could be seen with 'wedding-perfect' designer masks.
What Needs to Change in the Contemporary Scenario?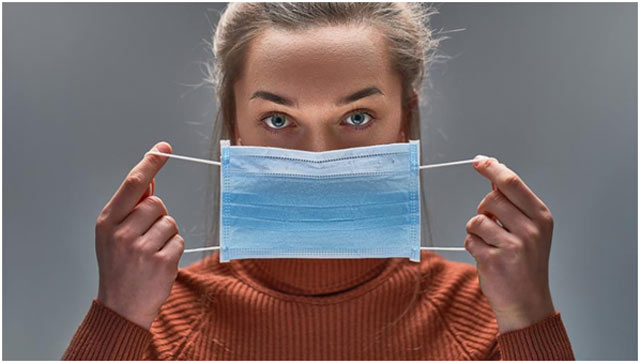 You cannot advise those who have made their minds to keep life at stake while dealing with this pandemic. However, you must understand the purpose of wearing a good quality mask and let your loved ones know that too.
Think of mask as a Personal Protective Equipment (PPE) for the public. Its quality determines the risk of contracting COVID-19 disease you face. It is not the color or appeal but the filtration efficiency of a mask that matters the most.
In other words, wearing a designer mask solves no puzzle if it cannot protect you from tiny droplets in the air that contain viruses.
Hence, the need of the hour is to tilt your perspective towards health protection than to look good wearing a mask.
What Should You Consider While Buying Masks?
 1. 

  Viral Filtration Efficiency
Think of it as the power of masks to prevent the spread of Coronavirus. The higher the efficiency, the better a mask. Unlike designer masks, you can find anti-viral masks having a filtration efficiency of above 95%.
Take the case of Airific – anadvanced range of anti-viral masks from Nirvana Being. This brand offers exclusively-designed masks that are certified to have 96% viral filtration efficiency. These masks can provide protection from Coronaviruswhen used regularly.
 2. 

 Comfort
These days, you mustbe wearing masks while going out for work or meeting people or any other purpose. No one can wear a mask that causes discomfort while breathing or sweating on the face when worn for consecutive hours. That's why you should also consider comfort while purchasing masks.
 3.

  Reusability
Buying a good quality mask is an additional expense in life for many. While there are surgical masks that are meant for single-use, there are masks that work well for a certain number of wearable hours. So, you should choose masks that offer protection from viruses and are budget-friendly.
Additionally, with pollution season around the corner, any mask you buy from this point on should be reusable and washable in order to last you through the coming months. The Airific Mask is not just antiviral but also anti-pollution. Now that's what you call killing two birds with one stone!