If you place a lot of emphasis on safety this festive season, you can ensure that the miles of memories you create by going on road trips will not only be pleasing but also cherished for years to come.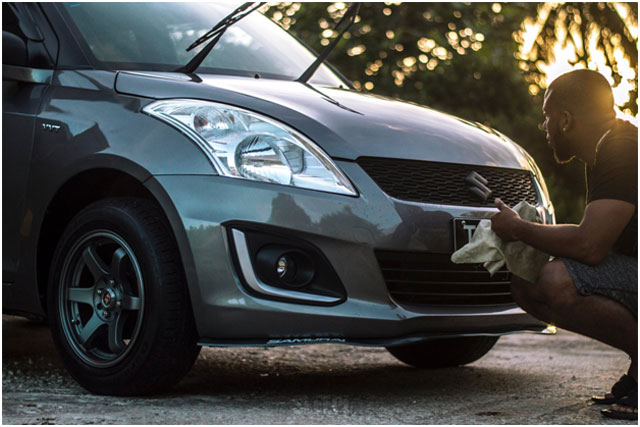 Before you even think about getting into your vehicle and driving off, it is important that you start by ensuring that your tires are in perfect condition. Any hidden problems can be discovered through a car service, even though it might seem to be an added expense. Your insurance policy also requires you to to properly maintain your vehicle.
In addition to causing more damage to your vehicle, operating your vehicle regardless of the fact that you are damaging it or turning a blind eye to warning lights may also cause problems with your insurer as well. This was recently demonstrated by a recent ruling on Short-term Insurance where the Ombudsman sided with an insurer.
In the case, the driver continued to operate the vehicle on a gravel road despite a warning from the oil leak indicator, after impact. The engine died when the car got to a tarmac road.
Since clients are required to take all reasonable measures to mitigate or prevent accidents, damage, bodily injury or loss where possible, as per the insurance policy, the insurer was within their rights to deny the claim for engine repair. The resulting mess was caused by the client's decision to overlook the oil leak.
Tire and roadworthiness checks are also a must if you are planning on towing a caravan or trailer. If the tread on the tires fitted on your trailer or caravan is under the minimum 1.6mm stipulated under the law, they should be replaced.
It is important for you to check your caravan's tires, because they could have been damaged by a variety of factors, including extended exposure to the sun, even though the caravan is used once per year.
A vehicle emergency kit composed of jumper cables, wheel spanner, jack and a pumped up spare tire are a must regardless of the vehicle you are using.
Ensure that important details, such as All Risk cover for essential electronics and comprehensive vehicle insurance, are all included in your short-term insurance policy.
Get sufficient cover by informing your insurer of your decision to have another individual, such as one of your older children who has a learner's permit, assisting you with the driving during the road trip in advance.
An All Risk insurance basis should be used to cover any extra equipment that you plan on bringing with you including storage roof racks, surfboards and bicycles.
You will also need to ensure that while you are away from home, any security measures, like locking security gate or security response connected to the alarm system, included in your insurance policy are in force.
If you also choose to go with a house sitter, make sure that you communicate all important instructions effectively.
3
Prepare For Any Eventualities
In case you get stuck or are delayed on the road be sure to have some drinking water, light snacks, a first aid kit power banks and spare batteries, on top of the other supplies you plan on travelling with.
Make a note of any emergency contact/response details, such as your insurer or legal adviser, and keep it with you throughout the trip. You can store the note containing all this information in your wallet or in one of your convenient car's storage compartments. If you are registered for emergency assistance, you could even display 'Do not tow' instructions.
Consult your insurance company, or do some research beforehand, as dealing with unscrupulous towing companies can be a nightmare.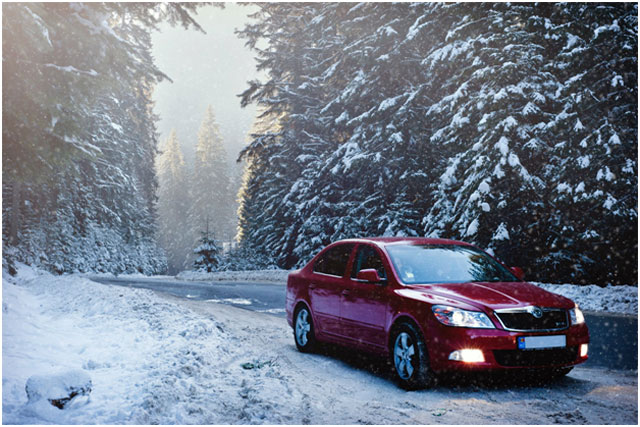 Drive cautiously and lock up as you should. It is important to be vigilant as the holidays tend to be busy. Avoid attracting the attention of criminals on top of following the safest driving practices. Always secure your vehicle appropriately whenever you make a stop along the road.
Try to stop your vehicle as soon as possible if it shows any signs of trouble. As previously mentioned, driving on as if nothing is wrong can lead to bigger issues. Call for help or try to find a fuel station or a place to pull over – even though sometimes such places may be hard to come by. A charged mobile phone can prove to be invaluable in such instances.
Safety is still important even after you have arrived at your destination. Securing your vehicle, as well as your trailer – including the wheels – and bringing any roof mounted storage indoors or securing it as well is essential.
To avoid any unfortunate surprises later on, it is important for you to find ways of ensuring safety suited to your specific situation and make them part of your routine. Be sure to mark the end of the year with the perfect holiday, most importantly!
About the Author:
Based in Houston, Attorney Jim Butler is part of a small group of attorneys whose sole focus is providing Driving While Intoxicated (DWI) defense legal services. While upholding the sanctity and enforcement of DWI laws, he is also a firm believer of the fact that many innocent individuals are wrongly and unnecessarily apprehended. You can reach out to him just in case you happen to be the aggrieved one, ever.