The restaurant industry in these years of digitalization has decided to reinvent itself by giving birth to food e-commerce. What are the characteristics of this type of online shop? How is it best implemented and managed? Let's see it together.
Some research has shown that the amount of profits deriving from the food sector reaches about 12 trillion dollars. This supports the thesis that the food and catering sector does not experience depression, in any sector, from home pizza to biodynamic wine. The food industry is therefore beginning to expand towards new technologies and tools, and this clearly includes the development of e-commerce and online shops , especially following the Corona Virus emergency, which has seen people forced to buy any type of product. via internet platforms.
Elements To Take Into Account For A Successful Food E-Commerce
Whether you are already on the market or you are about to open your business from scratch, the first fundamental step to create a successful food e-commerce is to understand what your target audience is, and to be way of being more original than your competitors.
Start from the careful and profound study of the trends of the moment, the one that is most appreciated in terms of food, for example, nowadays, a redundant theme that we can find on the web is food waste, so you can develop an online shop that is in line with this aspect.
The world of food and catering is very wide, so you have to understand in which segment of this dimension you want to place yourself, there are in fact various types such as: ethnic cuisine, foods linked to particular religious cultures, traditional cuisine, food for celiacs, vegan cuisine, nouvelle cuisine etc.
Deciding which section will represent you is necessary to create the image of your brand and its logo.
The suppliers for your food e-commerce
Especially in the food sector it is essential that you have valid suppliers. Suppliers are the substratum on which your online shop will be founded, and they must be very efficient, as a problem in supplier delivery, for example, will affect the entire online apparatus. So we can say that the positive performance of the supplier will determine a large part of the success of your food e-commerce .
Colors, Logo and Packaging
As a rule, the logo must follow three basic rules, it must be easy to memorize, relevant and captivating and, an aspect not to be underestimated, it must be clear to pronounce. Being able to find a logo that is right for you, is not a very simple operation for those who are not in the trade, not that it is impossible, but it is certainly better to ask for advice from experts who study and work in the branding sector every day.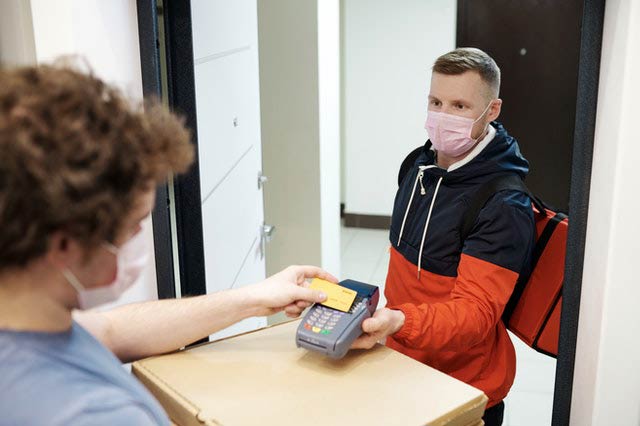 Colors are a very important component in the creation of your food e-commerce . Each color has its own meaning, especially in digital marketing, so you never have to choose a color because you like it, but you have to study the one that best reflects the characteristics of your business.
Study a fair price for the products of your food e-commerce .
The next step is to analyze and choose a price that is ideal for selling your groceries. After having gutted your target audience and extrapolating relevant data on their method of purchase, you will be able, without too much difficulty, to determine a suitable cost in reference to your products. There will obviously be both fixed costs, for example, those relating to shipping, warehouse and others. But also variable costs, those in relation to the ingredients, the size of the packaging, the weight of the shipment, and perhaps the shipping region.
Also Read: World's Top Ten Most Healthy National Cuisines Revealed | N4M Surveys
Set yourself a goal to achieve. Motivate your food e-commerce by setting yourself goals in terms of profit to be achieved for each product put online.
Development and management of your food e-commerce
After studying the market in which you want to launch yourself and drawing up all the characteristics that your online shop will have, the time has come to carry out the project. You start from the assumption that your food e-commerce represents your restaurant or physical place, on the web, it is your showcase, it is your way of showing your customers what you offer them. To do this, there are two possibilities, either you rely on existing marketplaces or, thanks to expert staff, such as ours from Progetto Web Firenze, you can create a food-commerce , customized and suitable for all your needs.
Let's see together the differences between Marketplace and personalized e-commerce .
Here are the pros and cons of an online shop via Marketplace:
PRO
Really minimal cost of creation and time of realization;
No management of the site, so no problems due to malfunction;
Customers already present that you will not have to attract with sponsorship campaigns.
VERSUS
You will find your products along with many others, which may compete with yours, so you will not have exclusivity;
Communication is much less functional and active;
You can't decide how to set up your site's exoskeleton, and how to display the products or services you intend to sell.
Here are the advantages and disadvantages of selling through your own online shop:
PRO
Absolute coordination on all changes and modifications that can be implemented on your food e-commerce ;
Management and control of sponsorship campaigns;
Full autonomy on how to show the products.
VERSUS
It all depends on you, from maintenance, to managing problems that may arise on your site, to updating software;
You have to create and then design the system of your food e-commerce ;
You must be able to create your own niche, all by passing from a via ferrata and functional online advertising, but also offline.
All these aspects relating to the disadvantages section can be overcome with very little effort if you decide to have everything managed by a web agency. In fact, it is not enough just to study, design and build your food e-commerce, but later you will also have to be able to manage all the SEO and search engine positioning activities flawlessly. You will therefore have to do careful work on the keywords to be used to be able to ensure that your site is indexed optimally.