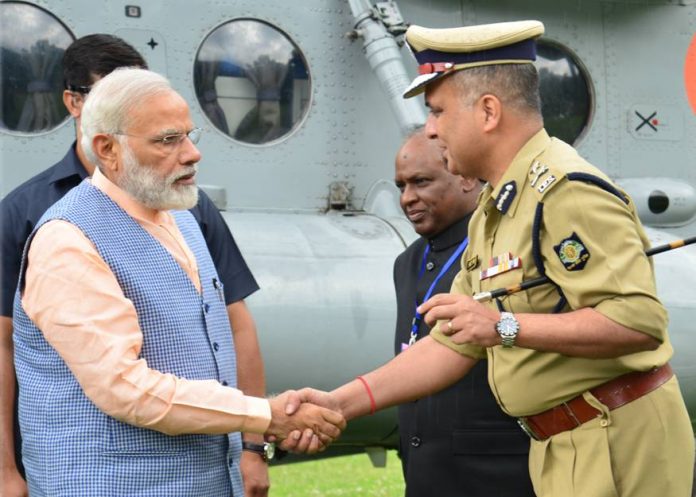 Shimla: The Himachal Pradesh High Court today rejected the bail plea of Inspector General of Police (IGP) Zahur Haidar Zaidi in connection with the custodial death of an accused in the Kotkhai rape and murder of a minor girl.
The court had heard the bail plea on January 12 and reserved the judgement which was announced today.
Rejecting the bail plea, Justice Sandeep Sharma observed that it would not be appropriate to grant bail to the petitioner at this stage as it could influence the investigations in the matter.
It further observed that the alleged crime was of serious nature and a detailed investigation was required in this case.
Zaidi and seven other police men were arrested in the custodial death case of Suraj, who was found dead in the Kotkhai police station on July 18 night.
The CBI has already filed the charge-sheet against the accused.
Also Read: Shimla Gangrape And Murder Case – CBI Arrests IG, DSP And 6 Others For Custodial Death
A 16-year-old girl had gone missing in the Kotkhai area on July 4 and her badly mutiliated body was found from the Halaila forests on July 6.
The post mortem report confirmed rape and murder and a case was registered, and amid huge public outcry, a Special Investigation Team (SIT), headed by Zaidi was constituted.
The SIT arrested six people, one of whom died in the police station, following which the high court handed over the investigations of both the cases to the CBI on July 19.
It is also alleged that the arrest of the police personnel and IGP Zahur was politically motivated and timed to benefit BJP, that was in opposition and was gearing up for the then Legislative Assembly elections in the state.
Sources say that the vociferous opposition demand and consequent arrest of a Muslim IGP, in a way helped BJP consolidate its position by playing to the sentiments of a polarised electorate in Himachal Pradesh.