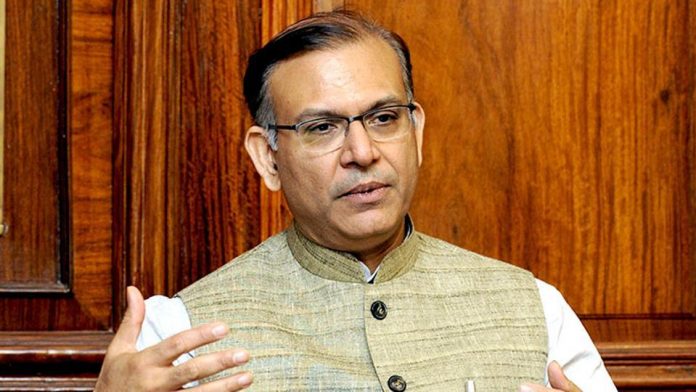 Union Minister of State for Civil Aviation Jayant Sinha on Saturday urged Indian entrepreneurs to develop products and services that will solve "the problems of our very own".
India must create its own success stories on the lines of global giants such as Google, Alibaba or Tencent, he said.
"When we solve India's problems, we will solve world's problems as well. We should solve the problems of our very own," Sinha said, speaking at 'India Ideas Conclave 2017', organised by India Foundation in Panaji.
Indian entrepreneurs should develop products and services for domestic needs, he said.
"Because if we develop it for our people, same products and services will be used in all other places," Sinha said, adding that "if we want to be the leader of 21st century, India has to become entrepreneurial engine."
India has already proved itself in various sectors, the Union minister said.
Also Read: India, US Commit To Strategic Partnership – Defense To Get Boost
"India has the cheapest and best telecom services, motorcycles….There is a revolution happening in front of us.
India today consumes more mobile data than any other country including China," Sinha said.
"We have to create our own Googles, Facebooks, Alibabas and Tencents," he said.
"We talk about `unicorn'. It is a company with market capitalisation of one billion dollars. We should not be satisfied talking about unicorns, we should talk about super unicorns with the market of ten billion dollars. We should not be satisfied with the idea of super unicorns, we should think how to build mega unicorns with the market capitalisation of hundred billion dollars," the minister said.
"If we build companies of that scale, we will have economic leadership, that's how we will give economic opportunities to all our people," Sinha said.