At a time when human kind is barely coming out of the devastating impact of COVID-19 pandemic and the process for rejuvenating of nation's economic   fabric has begun, the need for thought leadership in casting a new vision for the Science, Technology & Innovation policy for nation's development cannot be over emphasized, said Kulpati Prof P B Sharma while delivering his keynote address at the National Science Day Celebration, virtually organized by IIT-Delhi Alumni Association today.
"We need altogether a new perspective of science and to necessarily learn from nature, what I have often called the 'Science of Nature'. The scientists of the world that includes India have so far focused on physical sciences and that too in a largely compartmentalized scientific research environment. It must however be realized that the science of nature, which may also be referred as the 'Science of Creation' or 'Science of Life' is infact, an integrated science and thus reorganizes inter-disciplinary nature of science that culminates into the Science of Nature as an integration of all sciences", says Prof Sharma an eminent academician and a leading science and technology professional who has headed the Delhi Technological University as its founding Vice Chancellor and currently is the Vice Chancellor of Amity University Haryana (AUH).
Engineering Sciene and technology are interdisciplinary and often work together in giving rise to "convergent technologies", such as the once that are utilized for the most modern hi-tech gadgets like smart phones, smart artificial intelligence powered robotics etc. The integrative nature of technologies needs to be given a renewed emphasis in the new science, technology & innovation policy that Government of India is embarking upon at the present time. We need new energy technologies to develop solar cells of 98% efficiency, a major departure from currently available solar cells of 18% to 20% in order to make India a leader in solar energy technologies.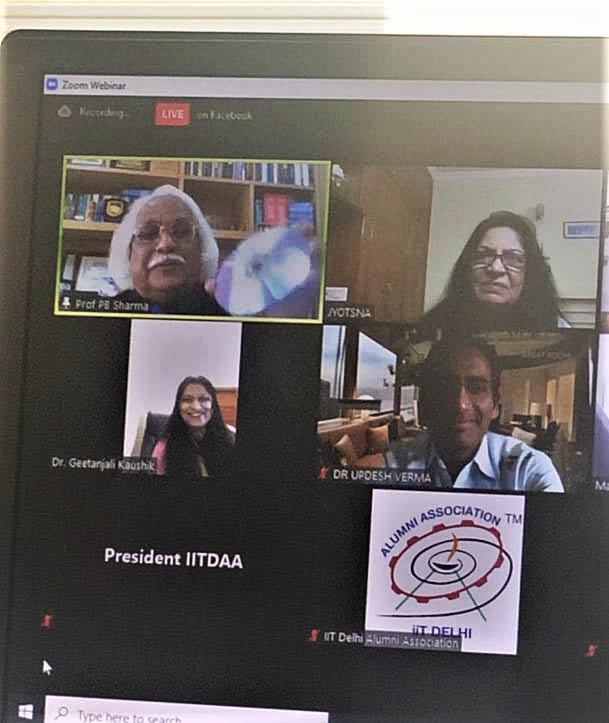 Likewise new water technologies are required to solve the monumental problem of highly polluted waste water that continues to destroy the rivers and water bodies in India. The same way new battery technologies are required to make electric cars both affordable as well as truly environmental friendly says, Prof Sharma who along with his teams at DCE/DTU had the honor of designing and developing the 'First hybrid car of India' (2005), 'First Unarmed Aerial Vehicle' (2006), 'First Solar Passenger Car' (2012) that had brought immense pride for Mother India. During his IIT days as a professor in mechanical engineering, Prof Sharma besides teaching for almost 12 years, had demonstrated exemplary innovative genius in designing and developing the first prototype of a contra rotating aero compressor that earned him a global repute.
At AUH too, Prof Sharma continues to mentor innovative teams of students and faculty and engage them in cutting edge innovations such as Gesture Controlled Bionic Arm, Mind to Mind Connectivity and Nano Particles Based Waste Water Treatment System that have bought immense visibility of AUH as a research & innovation driven university that has filed a number of high impact patents in the recent times during the last few years.
Also Read:
Theprogram was also addressed by Shri Ravindra Kumar, President IITDAA, Dr. Sanjeev Kumar Shrivastava, National Coordinator I-STEM at IISc Bangalore. Dr Ejaz Ahmad of IIT Dhanbadand Dr Geetanjali Kashyap, Jt Secretary, IITDAA and was attended by a large number of IIT-Delhi alumni on the occasion of celebration of the discovery of Raman effect on 28th February, 1928 that marked the beginning of a more profound understanding of light and its intricate relationship with the science of nature.
Science and Technology Innovations do not require large sums of money nor highly sophisticated research infrastructure but require the high levels of innovative and imaginative power that India has in plenty in its 660 million young children of Mother India below the age of 25 years. As such great day are ahead for India's innovative young and inspired students community. Let the new Science, Technology and Innovation policy of Govt. of India mark a radical departure in our approach to cultivation of Science, Technology and Innovation infinite, says Prof P B Sharma, the Past President of Association of Indian Universities.