There was a time in India when being a Developer or a Tester was a great thing. It's still great, but the difference now is that you have greater things to be, such as Data Scientist, Data Engineer, Data Analyst, and a lot more. Data Science though a "not-so-mainstream" domain, has gained a lot of demand and interest in India. Training institutes just couldn't let this amazing opportunity go, so you'll see a lot of Data Science courses being offered, both online and offline. When the whole Indian IT industry has put Data Science in the spotlight, let's not turn our eyes away. Training yourself is the first stepping stone to build a successful career in Data Science. And getting yourself enrolled in related courses are a great start. So, as we get to the end of this article, we'll see how a Data Science course in India helps aspiring Data Science professionals reach their goals.
Data Science Course in India – Boosting Indian IT
Interest in Data Science jobs is mutual – organizations are interested in hiring skilled professionals, and many people are trying to land a Data Science job. Organizations get hundreds to thousands of applications to fill these vacancies every day. And it's getting difficult for companies to find the right person to fill these positions. One way of making this process easier is to lean towards people with certifications in Data Science. It is because if you have a certification, it's ok to assume that you know the concepts and have got some hands-on experience. And online courses have proven to be a great way to get these certifications. Before getting to how a Data Science course in India could be beneficial for you and what you should look for in aData Science course in India, let's understand why there is all this buzz about Data Science.
Demand for Data Science
Every enterprise is consistently generating bulks of data. While storing and managing it is one challenge, making something useful out of it is another. Because companies know how beneficial data can be for their business, they don't want to stop collecting data or destroy the data they already have. The only option left is to put this data to use. And to do this, you need Data Science.
Forbes says Data Science job listings will go up to 2.72 million by the end of 2020!
The demand for Data Science professionals is spread across various industries such as Finance, Marketing, IT, etc.
Almost every company dealing with bulk data has a vacancy for a data science job role. And this requirement is just going higher.
There's a gap between the technical requirement of companies wanting to hire and the applicants. So, if you have good Data Science skills, you'll find a lot of opportunities.
Also, it's never too late to get into Data Science. If you're already working in another domain and want to make a switch to Data Science, that's also possible. Someone who has been working in Data Science from the beginning would have developed skills to find patterns and extract meaningful data. But in some cases, you need to have a good understanding of data to find what can be helpful. That's why the hiring for Data Science jobs is flexible if you understand data. You will see many such instances where a cybersecurity professional switched to data science because their understanding of cyber data makes it easier to find patterns and extract data.
So, whether you're a fresher, someone who's just started in Data Science, or someone working in a different domain, the demand for Data Science is such that there are enough opportunities for everyone.
Data Science Career Scope – Salary, Growth, And More
What do you look for in a promising job? Good salary, job security, personal growth, etc. Data Science jobs have got all this covered. It is one of the highest paying domains in the IT industry. The average salary for an entry-level Data Scientist is around 7 LPA. And after a few years of experience, you can easily get more than 20-25 LPA at an intermediate level.
While you're working in Data Science, you will have to work on various stacks, algorithms and tools, and different strategies. All of this helps you in your personal growth. Right from the beginning to the end, there's always something you can learn. You wouldn't come to a point where your growth becomes stagnant. There's a new challenge coming up every day, there's a new strategy being used, every data is different, and hence, personal growth is consistent throughout your Data Science job.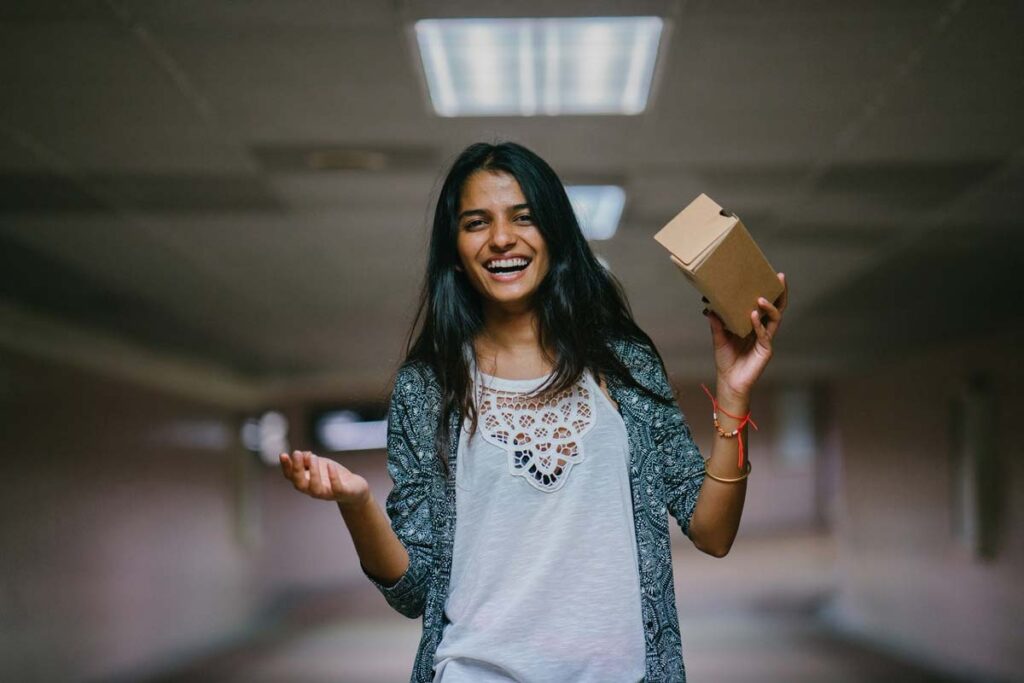 Not for Everyone
The hype and demand for Data Science professionals are not temporary. As days pass, more and more data is being generated. And the amount of data being generated is drastically increasing. With new innovations, technologies, and ideas coming up, data generation will always be there. Due to this, there will always be a need for skilled Data Science professionals.
Companies say that 70-80% of the applicants wanting to land a Data Science job lack the Data Science skills that companies are looking for. Educational qualification can get you only to a certain point. But you need a strong knack, out of the box thinking, logical and reasoning ability. Well, you can gain these with experience, but you also need at least a minimum amount of Data Science skills to get into Data Science. So, you need to be smart about how you choose to learn Data Science.
Even though there's a lot of competition for Data Science jobs, very few have got what it takes. It is advantageous for you because the amount of potential competition of applicants compared to the real competition is very less. So, not everyone's got what it takes to be a Data Science professional. The reason for this is that it's not very easy to be a good Data Science professional. But there's no fun in eating the fruit of success without hard work. So, if you want to be a part of that little percentage of people who have a shot at landing a Data Science job, you need to learn Data Science in a way that you gain the most important Data Science skills.
Making a Difference
When you end up with a problem to solve in Data Science, you are responsible for finding a solution that'll make a difference in the real world. Healthcare, Finance, Military, Information Science, every industry has got enough data to analyse and make smart decisions or predict future things. And they are all reliant on Data Science to arm them with the intelligence they need.
With so much research going on today in various fields and technologies, data is the only thing that can provide facts needed to build a relying system. And this applies to every industry, domain, and company. Data Science is bringing a revolution to the world by proving how valuable data can be when used smartly. There's a lot of scope for innovations and inventions. And every Data Science problem you'll be solving will contribute to making the world a better place.
Choosing a Data Science Course in India
It all comes down to how you train yourself to get into the Data Science domain. You need to understand three important things and be successful at your Data Science job:
Logical reasoning and out of the box thinking
Understanding of Data Science concepts
Ability to practically implement solutions and hands-on expertise
These are the basic Data Science skills that will make your Data Science career smooth. And the simplest way to get this? By enrolling in a Data Science Course in India.
You'll find a lot of offline and online Data Science courses in India. And most of these courses offer the same thing. There's a small line between a good and a great course. And you should be able to identify it and choose a great course.
So what does a great Data Science course in India looks like? First and foremost, it should cover the most basic essential concepts of Data Science. It should train you theoretically and practically by helping you understand how Data Science works in real life and make you implement real-world-based projects. It should teach you to use the most popular and latest tools and technologies.
So, if you're looking for a Data Science course in India to be a great Data Science professional, you should surely try Springboard's Data Science program. Springboard offers training in various domains and technologies, out of which Data Science is one of the leading ones. It checks all the boxes to be considered a good course and offers 1:1 mentoring, live training, industry experts as mentors, career coaching sessions and a lot more, which qualifies it as a great course. So, without any more delay, check out Springboard's Data Science Career Program.