The Republic of Turkey has declared that fully vaccinated travellers from India will no longer be subjected to mandatory 14-day quarantine rule, with effect from 4th of September 2021. The announcement will ease the travel restrictions for fully vaccinated passengers of 12 years of age and older travelling from India or stayed in India in last 14 days. The vaccines that have been approved by WHO or Turkish Government are covered under this exemption.
In addition to WHO approved vaccines, the vaccines approved by Turkish Government are Pzifer Biontech, Sputnik V and Sinovac. For the same, a traveller must be taken the second dose (if Johnson&Johnson one dose is sufficient) at least 14 days prior to the date of travel. For Indian travellers who are vaccinated with Covishield will also be allowed to travel to Turkey. Once, Covaxin gets a nod from WHO, travellers vaccinated with the same will also be able to visit Turkey.The fully vaccinated travellers are also required to submit their negative PCR test report taken 72 hours before departure in order to exempt the quarantine. Non-vaccinated travelers are required to undergo mandatory quarantine for 10 days in a hotel or a location mentioned in the declaration.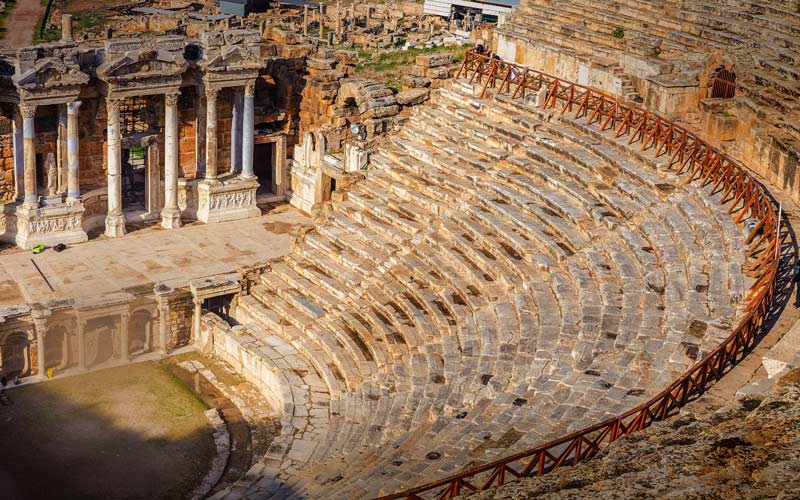 The Republic of Turkey usually announces changes to the travel list, after assessing its criteria like corona virus cases, vaccination roll-outs and possible threats from variants to determine restrictions on different countries. By the 4th ofSeptember the Turkish government has successfully vaccinated 79% of its population above 18 of age with first dose and 62 % population above 18 of age with both the doses.
Despite the fluctuating global scenario of COVID-19 strain, Turkey has kept a strong grip on the COVID-19 situation with guidelines & protocols in place for tourists and businesses associated with tourism. Due to this, the tourist inflow data in Turkey continues to be impressive. The tourist inflow numbers in Turkey between January-July 2021, despite the pandemic, was recorded at 11.9 million. Just in July 2021 4.3 million international visitors visited Turkey.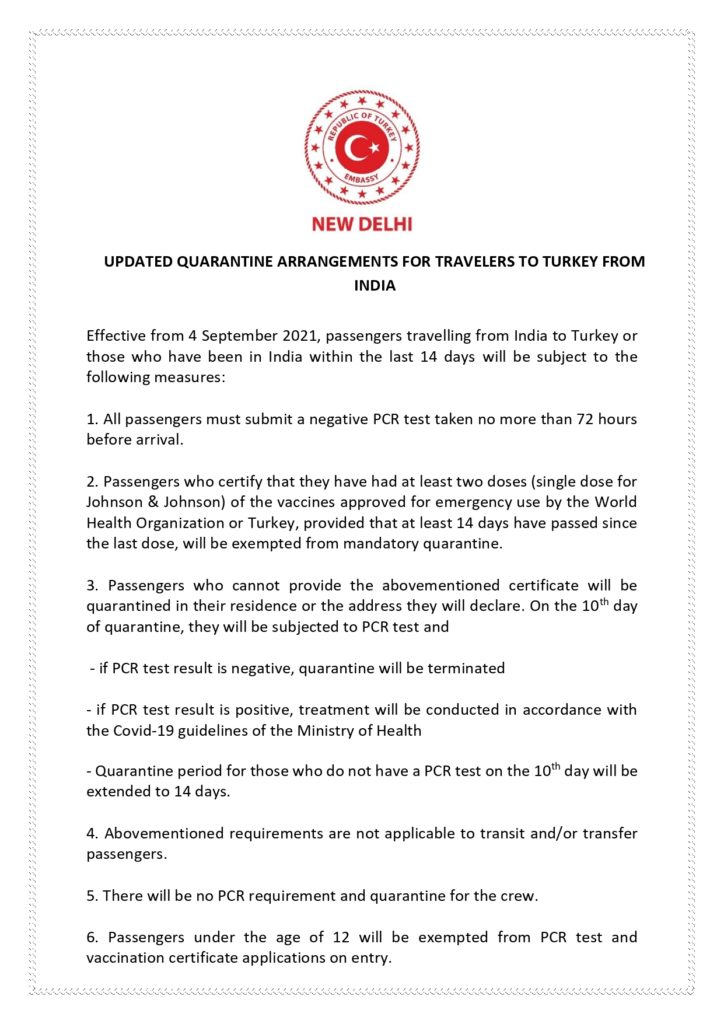 About Turkey
Located in the Mediterranean and connecting Asia and Europe continents that are separated by the famous Bosphorus, Turkey is a unique destination that welcomes tourists from all around the world. The country that has always been a hub for cultural interaction and home to varying climates inspires the visitors today with its history, nature, and gastronomy that reflect the diversity of civilizations for centuries. Located at the crossroads of cultures, Turkey has a distinctive understanding of art & fashion which is the synthesis of tradition and modernity and its extremely dynamic shopping & entertainment life also attracts visitors from all over the world.
Turkey implemented "Safe Tourism Program" for the upcoming tourism season. The program that has been rapidly adopted by the key players in the industry, defines a series of measures that must be taken across a vast range of related bodies including food & beverage, transportation and accommodation establishments to ensure the health and well-being of facility personnel and guests, both local and foreign.
For more about Turkey, you may visit: GoTurkiye.com
Also Read: