Traders are regarded as the primary association between manufacturers and consumers. As the country's commercial capital, Mumbai is home to a variety of industries, including cotton textiles, electricals, metal works, transport, chemicals, and machinery. While the industries present lucrative business opportunities, this also poses several challenges to the establishment and growth of small businesses.
Lack of access to adequate financial support usually gets in the way of a small trader succeeding in a highly competitive business climate like Mumbai. In this article, we look at how traders can acquire an unsecured business loan in Mumbai to scale up their businesses and beat the competition. But first, let's take a look at the challenges traders face while running a business.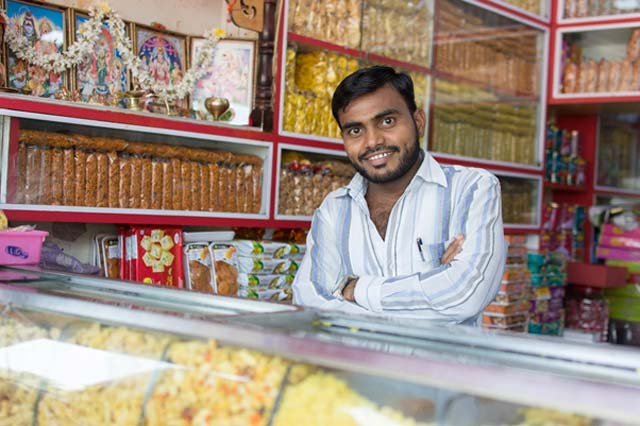 The Nature and Challenges of a Trading Business
The core idea behind a trading business is to acquire products in bulk and sell them in the retail market for a profit. The nature of the business necessitates traders to procure their stock at a minimum cost price and sell at the highest possible rate.
The major challenges faced by traders are:
Lack of a proper system to control inventory and funds
Too much competition
Unorganized data and accounts
Lack of coordination across different functions
A trading business owner needs to effectively assess the variables that govern the cost price and selling price to ensure that their business thrives.
The Different Types of Business Loans in Mumbai
A business loan in Mumbai is one of the best ways for small traders to align processes and make the best use of available resources. Here is a look at the different types of loans that traders can apply for in Mumbai:
Asset purchase:
As a small business owner, you can avail of an asset purchase loan to expand your trading operations, enhance productivity and boost your turnover by investing in brand new or second-hand equipment.
Working capital:
One of the most crucial elements to the success of a trading business is smooth operations. A working capital loan can help traders meet their short-term financial obligations with ease and keep their business running smoothly.
Special loans for women entrepreneurs:
Kinara Capital, a leading Non-banking Financial Company (NBFC) catering to the MSME sector, provides special business loans in Mumbai at a discount exclusively for women entrepreneurs. These HerVikas business loans are specifically crafted to allow women entrepreneurs to acquire the required funds to give their trading business ventures the necessary boost.
The Benefits of Acquiring an Unsecured Business Loan in Mumbai
A business loan in Mumbai can benefit traders in a variety of ways. Let's look at a few advantages they offer in detail:
Facilitating innovation: Investing in dedicated machinery can free up manpower. The human resource that was previously engaged in monotonous activities can then be leveraged to innovate and strategize. This gives small traders opportunities to invent and reinvent their approach to business success.
No need for security: An unsecured business loan in Mumbai eliminates the need to risk any useful business asset to acquire the required funds. Leading NBFCs like Kinara Capital disburse collateral-free business loans in Mumbai within 24 hours.
Streamlining business processes: One of the major challenges of a trading business is the lack of coordination between different business processes. A business loan can allow traders to hire manpower and streamline the different processes to work as a cohesive whole.
Applying for an Unsecured Business Loan
NBFCs, banks, and private lenders—traders have several provisions for taking a business loan in Mumbai. While established enterprises can easily acquire capital from private lenders and banks, the journey of a small trader to access financing can be quite challenging.
Most lenders are more keen on lending to established and prominent companies to alleviate excess risk; however, NBFCs like Kinara Capital are helping small traders make a difference in the trading landscape. They offer small traders seamless access to capital through their collateral-free business loans. You can take their one-minute eligibility test online to get started. Once approved, you can move ahead with the application process yourself or with the support of a professional Kinara representative and complete it online on either the Kinara website or using the myKinara app.
So, apply for a collateral-free business loan in Mumbai and let your trading venture soar high above the competition!
Also Read: