Rohingyas are aptly described as the most persecuted minority in the world. And not wrongly so. They have been facing pogrom for years now. They are being discriminated against and stripped of their basic human rights just because Buddhist Myanmar cannot tolerate them. On the mundane level, they happen to be the dominant population in Rakhine state where the present regime wants to settle the Buddhists.
To do that they would do anything; burn houses, rape, murder, and even skin the dead to terrify them to leave their homeland. Left with no choice over a million of them have fled to nearing Bangladesh which has more refugee camps than it can handle. Many others have found their way to other countries like India, Malaysia, Saudi Arabia, Canada, and wherever destiny takes them.
"Being homeless is a curse and being stateless a sin. Rohingyas are both. They are unwanted in Myanmar their home country. Way back in 1982 Myanmar stripped them of their citizenship right. They are now illegal migrants and considered enemies of the state in their home country. They are facing ethnic cleansing and genocide to which the world watches as a mute spectator." says Gyaneshwar who plans to showcase his documentary in New York this fall.
Gyaneshwar Dayal's latest documentary on Rohingyas "Unwanted" is basically about the Rohingyas refugees living in India but it also delves into the situation in the country from where these people came. "It is a documentary which could be about any displaced people. They have been termed as enemies of the state and so deserve the worst treatment.
Even moderates like Noble laureate Aung San Suu Kyi has chosen to look the other way. They are braving the sea, facing the bullets. They are running for their lives with their old men, women, and children to any place in the world where they could get shelter," says Gyaneshwar.
The documentary "Unwanted" is all about the plight of the people who live next to Okhla bird sanctuary, some 500 of them, in a low lying area next to a graveyard having their tin-shade Mosque and small daily need shops.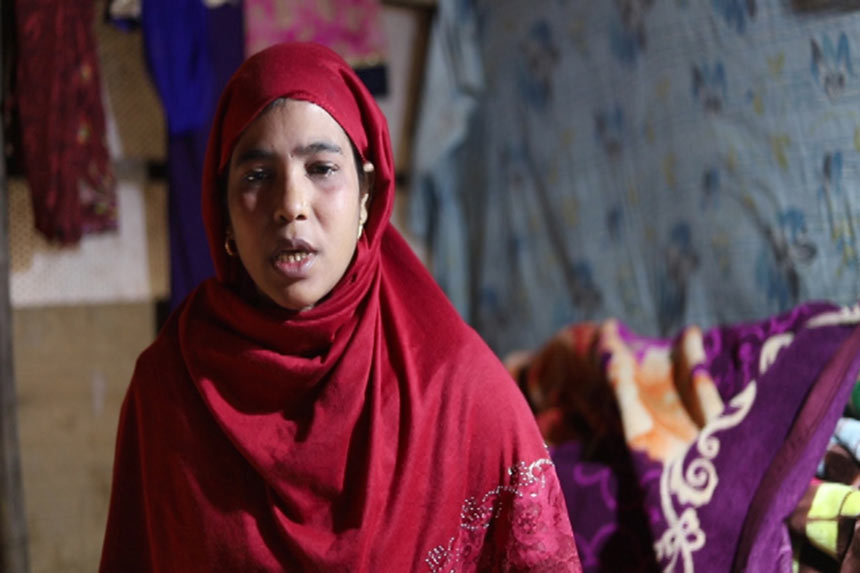 The documentary revolves around three protagonists, Minara Bibi a lady with three kids who crossed over to Bangladesh and then to India, Haroon a family man and an aged man charged with high treason who now works in the UN office in New Delhi. They have all one thing in common they dread the name of their home country and would do anything not to return there.
The documentary comes in the time when even citizenship of its own people is under the scanner. Though the NRC and CAA do not apply to Rohingyas as their home country Myanmar does not figure in the list of countries whose Muslim Citizens cannot apply for citizenship in India.
The Rohingyas, for that matter, are not even asking for citizenship in the Country; all they want is that they should not be handed over to the Myanmar army where persecution and death awaits them.
100 Million 'New Poor' To Get Added In Post-Pandemic World – Experts
The film reveals the bitter truth what discrimination and apathy towards minority can do to the peace and harmony of a country. It is indeed a lesson for us all here in India. As the home minister has reiterated that the Indian government would make all Rohingyas return home, they have an uncertain future staring in their eyes.
'Unwanted' brings the plight once again to the forefront. "Documentaries can only highlight a point and bring some facts to life, but it is the people who can make a difference", says Gyaneshwar.