This is a first article (S No: VI-360.01) of the series "Visit India 360". It's an endeavor initiated by N4M, through a series of articles highlighting the various facets of 'Indian Tourism', and in the process synch with the ongoing efforts to make India the preferred destination of World Tourism.
The travelling activity is as old as mankind itself. Travelling for pleasure, business or both is called tourism. The act of people traveling from their place of residence to another place, outside their usual environment (with the intention to return), solely for leisure and pleasure, for a minimum of 24 hours and a maximum of one year is called tourism. It may be both domestic and international.This simple activity of yore has been transformed by market forces into a remarkable social and economic phenomenon. Tourism today is one of the fastest growing industries in the world. It is a huge employment generator across a swathe of industries and a major foreign exchange earner for many countries some of which are solely dependent on it.
The economic slowdown of the late 2000's put brakes on this galloping industry and the number of tourists criss-crossing the world declined but a slow recovery was made as the situation came back to normal around 2010 since in the same year, the number of international tourist arrivals worldwide touched a figure of 940 million. In 2012, it touched the benchmark of 1 billion and went further up in 2016 to reach the magical figure of 1.235 billion, with destination spending worth USD 1,220 billion. Beginning from late 2019, the COVID-19 pandemic has had a huge negative impact on international tourism as borders closed down and international transport came to a grinding halt. According to a United Nations World Tourism Organization estimate, in 2020, the global tourist arrivals contracted to between 58% and 78% with international tourism receipts sustaining a loss of between USD 0.9 to 1.2 trillion.
Genesis of Tourism
Man is a social animal who cannot survive without the company of his fellow human beings. When he first appeared on the earth, he formed groups to secure himself. These groups went from place to place in search of food and shelter. Initially, they settled down in different river valleys as plenty of water and hence, food was available there. Later, they roamed around in search of better habitat so as to escape the vagaries of climate. Travelling is embedded deep in our human genes. With passage of time, these travels morphed into a kind of wanderlust.
As time passed and population grew, dwindling food supplies and shelter coupled with climate changes and marauding invaders compelled humans to undertake large scale migrations from their previous settlements and seek refuge in completely different surroundings. One such example is when the Aryans, due to climate change, left their original home in Central Asia and settled in various far-flung regions. This movement then contributed to the growth and development of trade and commerce and later, industry.
As humans finally settled down to peace and prosperity, it led to the development of different cultures and civilizations. A natural corollary of all this was the growth of religion and education. Now all shades of adherents, monks, mendicants and others traveled far and wide carrying religious messages from their gods, messiahs and prophets and came back with wonderful opinions, ideas and images of 'other' people. As means of transport and communication grew and security became better, people's curiosity about other civilizations got the better of them and had to be satiated. For hundreds of years, travel continued to grow.
All this while, new continents, countries and regions were being discovered, all due to an ebullient wanderlust, a desire for trade and explorers. Meanwhile, as European art and literature revived during Renaissance, Italy became the intellectual and cultural capital of Europe. Now, travel came into its own and became a necessary, though informal, part of the education curriculum of upper-class European students of means, in 18th and 19th century. This was 'Grand Tour' or educational travel whereby wanderlust contributed to education and so, became a mean of development of personality. Its main destinations were places with rare examples of classic history and art. It turned into a status symbol for students from upper-class families as it introduced them to aristocratic and hence, elite and fashionably polite society of Europe besides exposing them to cultural legacy of Greek and Roman classical antiquity.
The Industrial Revolution of the 18th century completely transformed the British society and gave rise to a large prosperous middle class. As it further brought about great improvement in means of transport, more and more number of people began travelling for pleasure and sensual gratification. This was the beginning of modern tourism.
Earlier, travel was the exclusive domain of only aristocrats and rich, wealthy people but with new developments in transport and communication technology, it became affordable for members of middle and working-class. The growth in the number of people travelling for pleasure provided a huge impetus for tourism and soon it became the fastest growing and the largest industry on the globe. As a result, the industry is a dominant economic behemoth that accounts for around 12% of total trade volume in the world and is presently, steadily growing at a rate of 8 % per annum.
Tourism in India
One of the ancient civilisations in the world, India is averitable kaleidoscope of a rich heritage,various cultures, traditions, religions, arts, crafts, cuisines, geography and history. It provides a soul-stirring journey to its visitors. Beginning from the snow covered Himalayan peaks to verdant rainforests of the south and from the rippling sands of the Thar to pristine beaches, India has a mesmerizing conflation of the traditional and the modern. Different cultures and religions have left their mark on this land where one can witness majestic monuments standing next to luxurious heritage hotels and swanky shopping malls rub shoulders with bustling old bazaars.
India has got something for everyone be it historical sites, religious places, sun washed beaches, exciting wildlife sanctuaries and lush national parks. For any visitor that lands in this exotic country who lands here to discover something new, he won't leave disappointed, spellbound as he would be after experiencing a treasure trove of history, culture and spirituality.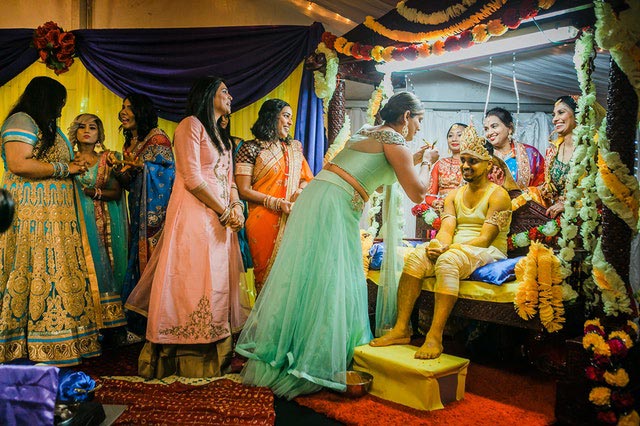 Today, India provides almost every conceivable kind of vacation, be it cultural tourism, beach tourism, adventure tourism and nature and eco-tourism.
A Brief History of Tourism in India
The idea of tourism existed in ancient India itself but it was for the purpose of conquest, trade and commerce. We have read about deshatan and tirthatan where ancient Indians visited different religious sites and holy places. Emperors like Ashoka the Great and Harshvardhana traveled to different places in their empires, along well established routes and roads. Later, foreigners like Turko-Afghans, Mughals, Portuguese, Dutch, French and English came here for trade and commerce.
Tourism for pleasure and leisure was not exactly unknown in India but was limited to conquerors, kings, maharajas, nawabs and their sycophants. The general public was not really concerned about it all, busy as they were with daily grind for survival.
It was only in the 1950's that the Indian government recognized tourism as a potential instrument develop the country post-independence. So, it took up tourism development as an integral part of various Five Year Plans. To promote India as a tourist destination, India Tourism Development Corporation (ITDC) was set up in 1966 to improve tourism infrastructure and focus on developing tourism in the country. Due to various efforts of the government like formulation of the first National Policy on Tourism to improve tourism for economic growth; and setting up of The Tourism Finance Corporation to fund tourism projects in the 1980's, development of tourism gained much needed momentum.
In 1988, the government came out with a comprehensive plan for achieving and sustaining a healthy growth in tourism. In 1992, National Action Plan for Tourism was launched. As a result, from 1990's onwards, these initiatives enabled tourism industry to register a phenomenal growth in terms of both domestic and international arrival.
The Present Scenario
When the present Narendra Modi government assumed office for its first term in 2014, it reiterated and recognised Tourism & Hospitality sector as an agent of development and an engine for socio-economic growth. In its initial days, it prepared a report where it said that "Tourism & Hospitality sector has been a harbinger of 'more inclusive growth' in India by promoting other industries in the economy through backward and forward linkages and generating employment in various sectors such as hospitality, travel, and entertainment, wellness and other sectors."
So, in order to underline the importance of travel and tourism and to provide it further boost, the government took a number of initiatives such as revamped existing schemes such as Hunar se Rozgar tak, launched new schemes like Swadesh Darshan and The National Mission for Pilgrimage Rejuvenation and Spiritual Augmentation Drive (PRASAD), developed a mobile app for Tourists,extended e-Tourist Visas to more countries, introduced an Incredible India Tourist Helpline, and undertook various skill development initiatives.
Besides, the ASI identified 100 monuments such as Shore Temple (Mahabalipuram), Rani-ki-Vav (Gujarat), Elephanta Caves (Mumbai), Leh Palace (Leh), Humayun's Tomb (New Delhi), Red Fort (Delhi), Taj Mahal (Agra), etc. to be developed as Model Monuments.
These initiatives bore fruit and during 2016-17, tourism sector contributed an estimated 5.06% to the country's GDP. The government extended the e-visa facility to citizens of 167 countries and launched Incredible India 2.0 campaign with market specific promotional plans and content creation. Incredible India website was revamped to divulge further information about India as a once-in-a-lifetime tourist destination.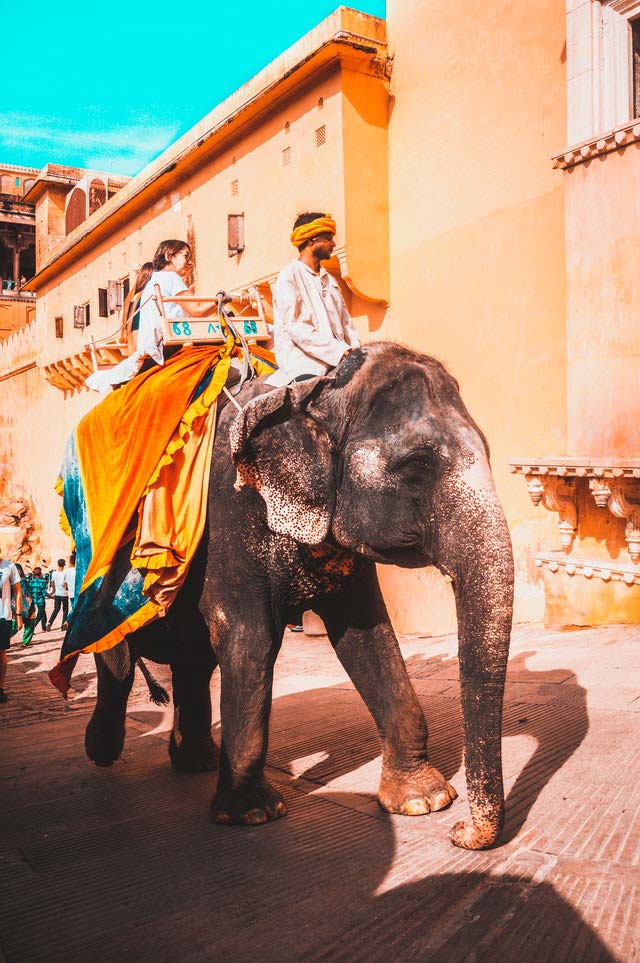 Over 10.93 million foreign tourists arrived in India in 2019, compared to 10.56 million in 2018, a growth of around 3.5%. In FY20, tourism accounted for 8.0% of the total employment in India which in number comes to around 39 million jobs. This number is expected to go up and hit 53 million jobs by 2029. The tourism sector is expected to expand by around 6.7% to reach USD 488 billion in the same year, accounting for 9.2% of the economy whereas it is expected that by 2028, international tourist arriving into India will reach a huge figure of 30.5 million.
During 2020, arrival of foreign tourists on e-Tourist Visa registered a growth of -67.2% as 8.38 million of them came between January and November. As of March 2021, the e-Tourist Visa facility was extended to citizens of 171 countries.
Presently, different international hotel chains are increasing their footprints across the country, and hope to garner around 47% share in the tourism and hospitality sector by 2020.
Stopped in Its Tracks
Everything was going hunky dory until the Covid-19 pandemic descended upon an unsuspecting world in late 2019 and turned it upside down. Initially, everyone thought it to be an outbreak of a normal flu, but when it began to streak ferociously across the globe and the number of afflicted people began to rise alarmingly, the governments woke up to the inherent danger and locked their countries down so as to save their people from this menace. Borders got closed and means of transport shut, resulting in a slowdown in travel and tourism and finally, a complete cessation.
The United Nations termed 2020 to be the "the worst year in tourism history" as the pandemic cost the global tourism sector USD 1.3 trillion in lost revenues. International tourist arrivals tanked 74% or 1 billion in the year with Asia, the first region to face the wrath of Covid-19, witnessing the sharpest downturn.India too felt the searing heat equally bad as the numbers nosedived.
After one and a half years of mayhem, different sectors of the economy, all over the world are limping back to normalcy, travel and tourism is driving the recovery once again.
Post pandemic, in India, the growth in number of tourists is going to be driven by domestic tourism. Besides, the government is planning to open the doors for tourists from neighbouring countries and tap into regional tourism.
Stimulus Package
In the year 2020, the Indian government announced stimulus packages so as to kick start the stalled economy and get it back on familiar terrain.
On 28th June 2021, the government came out with a list of further relief measures. The Union Finance Minister Ms. Nirmala Sitharaman while announcing the measures said that once the government resumes issuing tourist visas, five lakh of them would be issued free of charge. This scheme will keep running till March 31, 2022, or till the first five lakh tourist visas are issued, whichever is earlier. The scheme would have a total implication of Rs. 100 crore.
To illustrate how Covid-19 impacted tourism in the country, the FM said that 10.93 million tourists came to the country in 2019, spending around USD 31 billion on leisure and business. To help in the recovery of the tourism sector, she further announced other measures that included a new loan guarantee scheme for 994 travel and tourism stakeholders along with 10,700 regional or state level licensed tourist guides.
The Road Ahead
Despite all the riches that the nature has bestowed on India and impressive figures seen elsewhere, the country still lags behind in tourism sector in the world and it seems to be still a work in progress. We need to still work hard and sincerely to tap into the full potential that tourism sector has to offer.
As per a list which UNWTO recently came out with, Europe has the 12 of the 20 most-visited countries in the world, Asia and the Pacific, with five countries on the list, not far behind. So the message is clear. We need to gird up our loins and get down to work. We can't sit back on our laurels and be happy at the number of beautiful sights that our country has. With the encouraging policies that the government has come out with and with the large number of visas at our disposal, all the efforts must be to enhance the number of international visitors. To do the same, some humble suggestions are in order:
1. Tourism can change the image of our nation
We have to understand that tourism can change image of our country. The day we understand this simple fact, half of our battle will be won already. This will provide value addition, bring in valuable foreign exchange and provide a big boost to tourism in the country.
2. Preservation of Historical Monuments
No country in the world has the number of historical monuments dotting the Indian landscape. But they also cannot match our ingenuity, creativity and inscriptions in ruining the beauty of the same monuments. We need to come up with punitive measures against anybody desecrates them.
3. Marketing Strategies
These days, social media seems to be the best vehicle to promote tourism as it has phenomenal reach, quality and reception.
4. Promoting Festivals to enhance Indian tradition
India is a Land of Festivals as we seem to have a festival every day of the year. Just as the world identifies carnival with Brazil, Christmas with Europe and US and Tomatina festival with Spain, we too need to come up with a strategy for our array of Indian festivals that the world sits up and takes notice.
5. Adventure friendly infrastructure
We still have to go a long distance when it comes to provide secure environs and adventure facilities to visitors to the country. With the large number of people going for adventure tourism, we need to grab this opportunity with both hands and upgrade essential infrastructure from its present sorry state.
6. Friendly Reception
On a personal level, abeaming and friendly smile on our host's face lifts up our spirit. The same friendly gesture can give a leg up to tourism as well. In order to transmit the visitor welcoming image of India, we need to have a heavy dose of happy smiling faces in our quiver.
7. Making the Unseen and Unexplored Tourism Worthy
There is still a huge amount of unseen and unexplored marvels in India. With the large number ofmountains, monuments andvirgin beaches gracing our countryside, there is still a lot the world has to ogle at. We just need to create the needed infrastructure and the means for the tourists to reach these regions.
8. More of Hygiene besides Amenities for Children and the Disabled
We, as a country, woefully lack amenities for children and the disabled. These comprise of basic amenities like restrooms near tourist places, changing rooms at the beaches and garbage disposal bins etc. Even if some of locations have such facilities, they are massively inadequate. To improve these at the earliest, we need immediate tuitions from Western countries.
9. Create Traveling Experiences for Visitors
Rather than just a passing fad for the visitors, tourism needsto be an experience. The authorities that be need to create tourism experience for the tourists by organizing culinary tours, introducing the tourists to culture of the place visited, and come up with interesting activities for children etc. This would help the visitors to carry happy memories back home. Some other such ideas are Urban India, India on a Shoestring Budget, Travel through History, Luxurious India, Royal India etc.
10. Using Bollywood
Last but not the least, we can use Bollywood, the biggest storyteller on the planet, to promote and sell Indian tourism. As nearly the most of the countries in the world identifies the country through its films, we should leverage the same and employ it as a true representative of our tourism.
Besides, some further points in which we can focus on building up our infrastructure to world class levels; allow commercial establishments of heritage buildings and use the funds for their upkeep; market niche tourism regions and packages and go in for aggressive marketing of tourism.
It is hoped that these suggestions reach the right ears so that our country reaches its rightful place as the top tourist draw in the world. This would pump the much needed foreign exchange into India, generate employment across sectors and provide a huge fillip to the economic growth of the country.
Next in Series: Mountain Tourism in India – 2nd Article of "Visit India 360" series – (S.No: VI-360.02)
Also Read: